Fashion
Easy How-To Tutorial and Styling Inspo!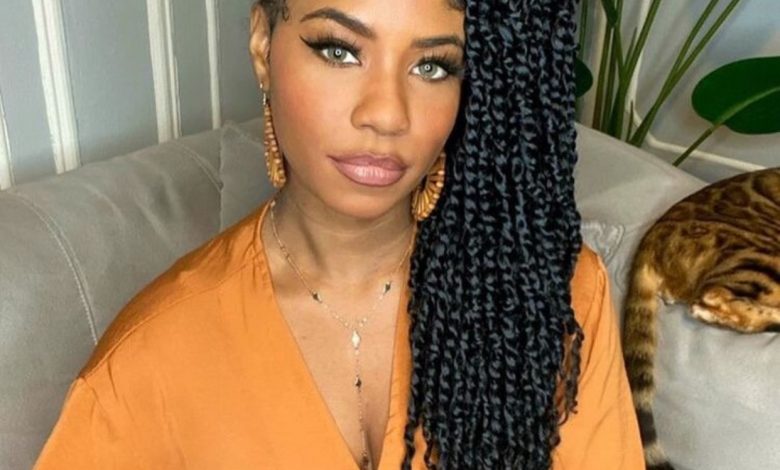 Hello Beauties! So, we are continuing our Black Hairstyle series on some of the trendiest hair looks you can do right from home! Today's chic style is the Senegalese Twist Updo.
This updo hairstyle is absolute perfection for anyone looking for a hair design that is pretty low maintenance and easy to refresh to keep it looking on point. Plus, depending on how well you keep it up, it can last between 4-8 weeks! For anyone who is extremely busy or just needs a break from constantly having to spend countless time doing their hair; this can be a beautiful departure.
Moreover, if you are on a hair journey to growing your own hair longer and fuller. This is an excellent hair protection style to help you reach or maintain your hair goals. Hair protection is so important when it comes to growing more inches and length.
Many ladies often feel that their hair is just not growing. However, the real culprit could be that the hair is simply shedding, splitting or breaking off. Your tresses NEVER stop growing. They are growing right now as you read this. Yay! Lol.
Nevertheless, if the hair is not protected, you run the risk of it sustaining damage. This damage could turn into hair loss. If you're constantly losing strands or having them break off, you will never make much advancement in growing your hair.
It is like driving at top speed but you're not able to move forward anymore because there's a big uncompleted hole in the freeway your on. Your progress has come to a stop. You may want to continue on, but you can't.
Your hair is the same. It keeps growing or 'moving' until it encounters a problem. So protect your hair and your progress will not be halted.
Senegalese Twist Updo: Easy How-To Tutorial and Styling Inspo!
So now that we know some major benefits of wearing this natural fun hairstyle. How about a little styling inspo? The Senegalese Twist Updo can take on many gorgeous forms.
You can create a chic chignon, or hair hair bun. Or design a high ponytail that is sure to get some attention! Some even choose to deviate from a usual high middle ponytail; to one placed a tad on the side. Both are extremely pretty.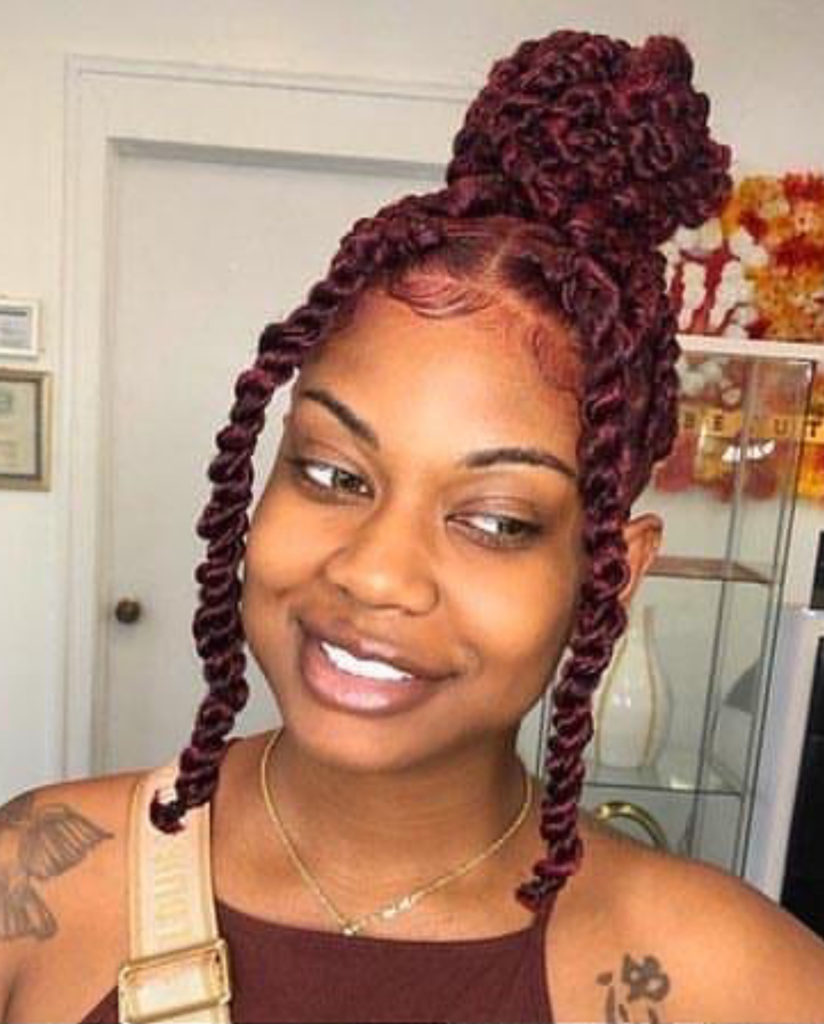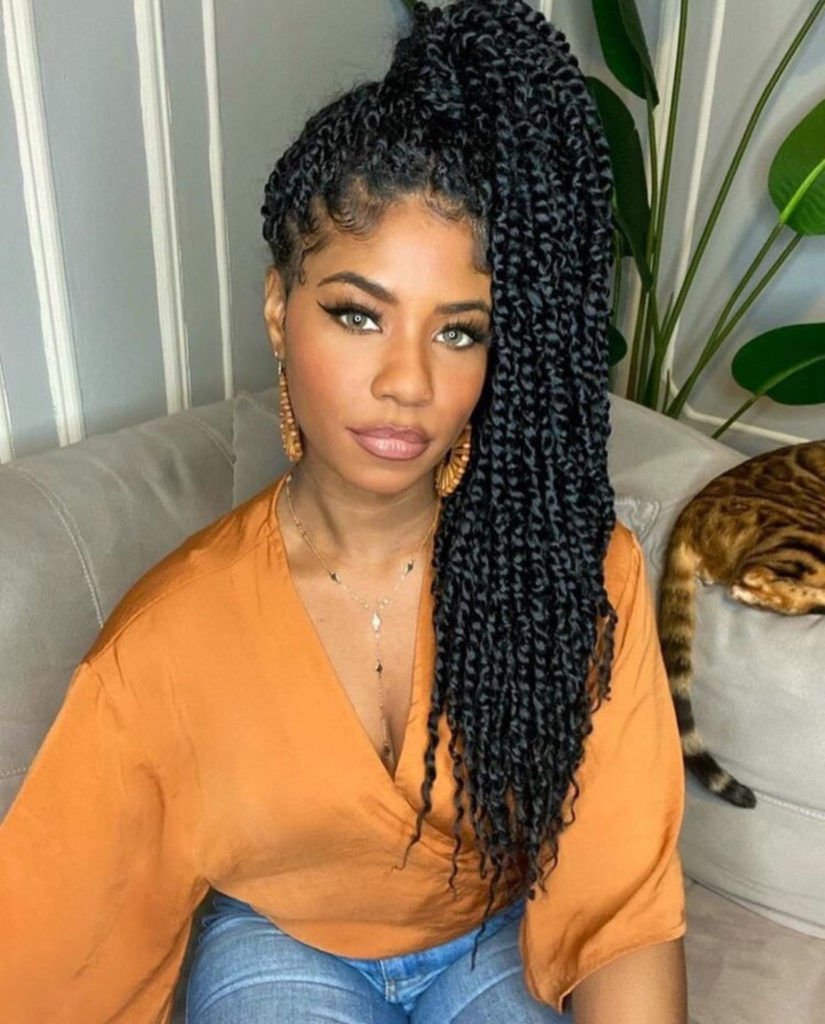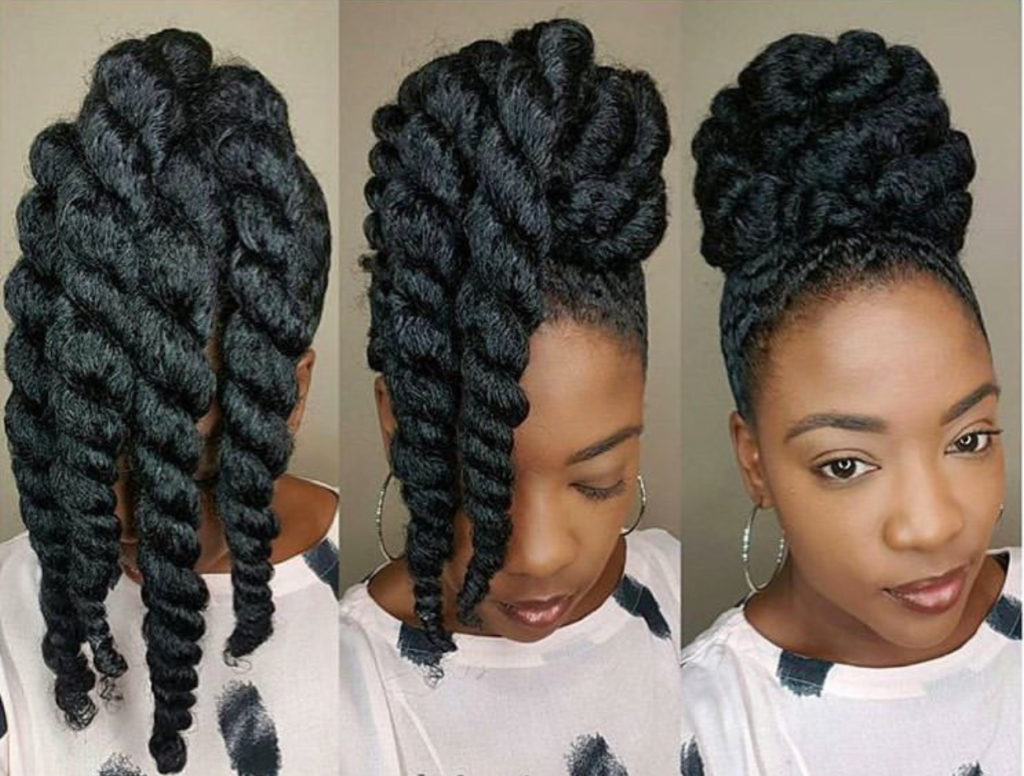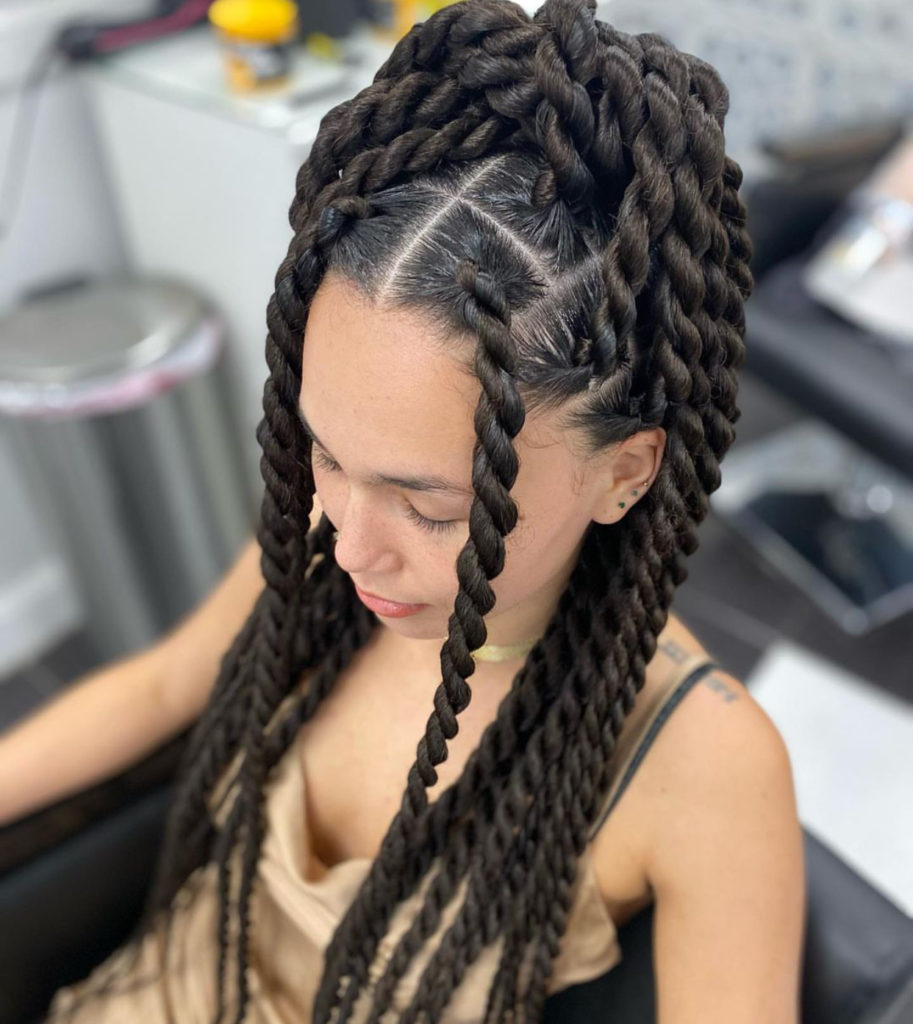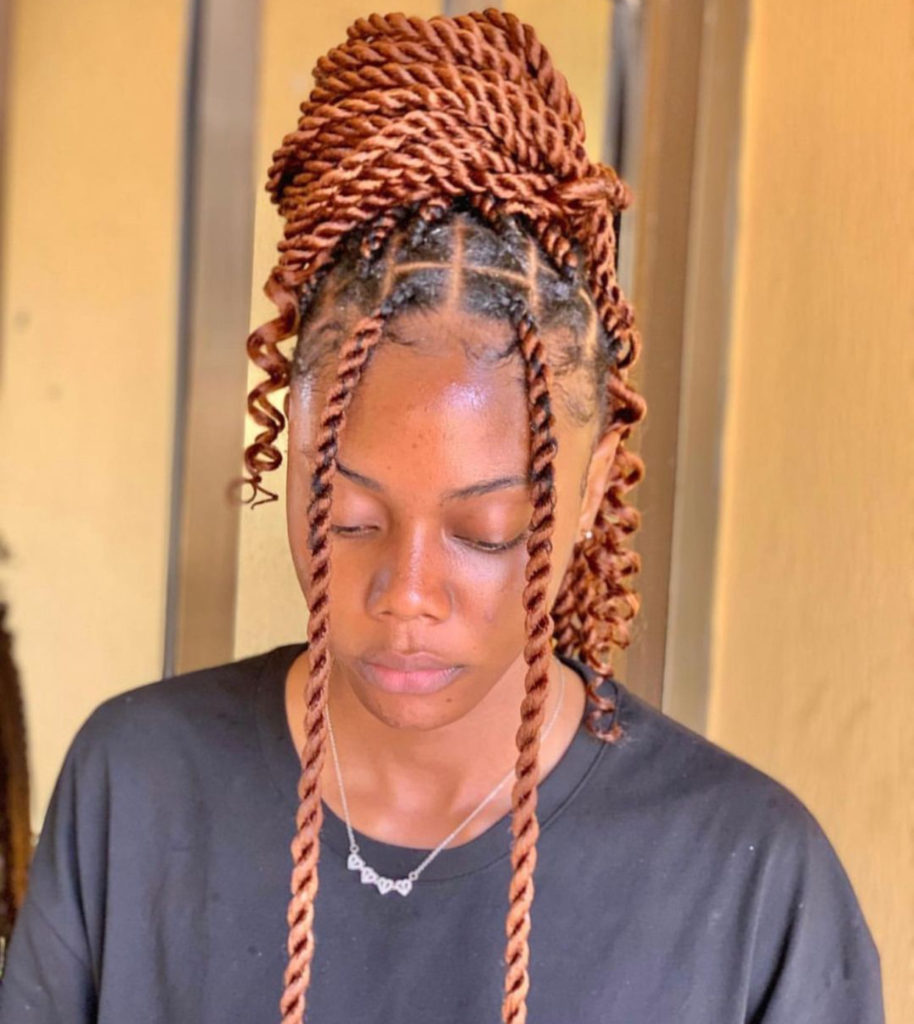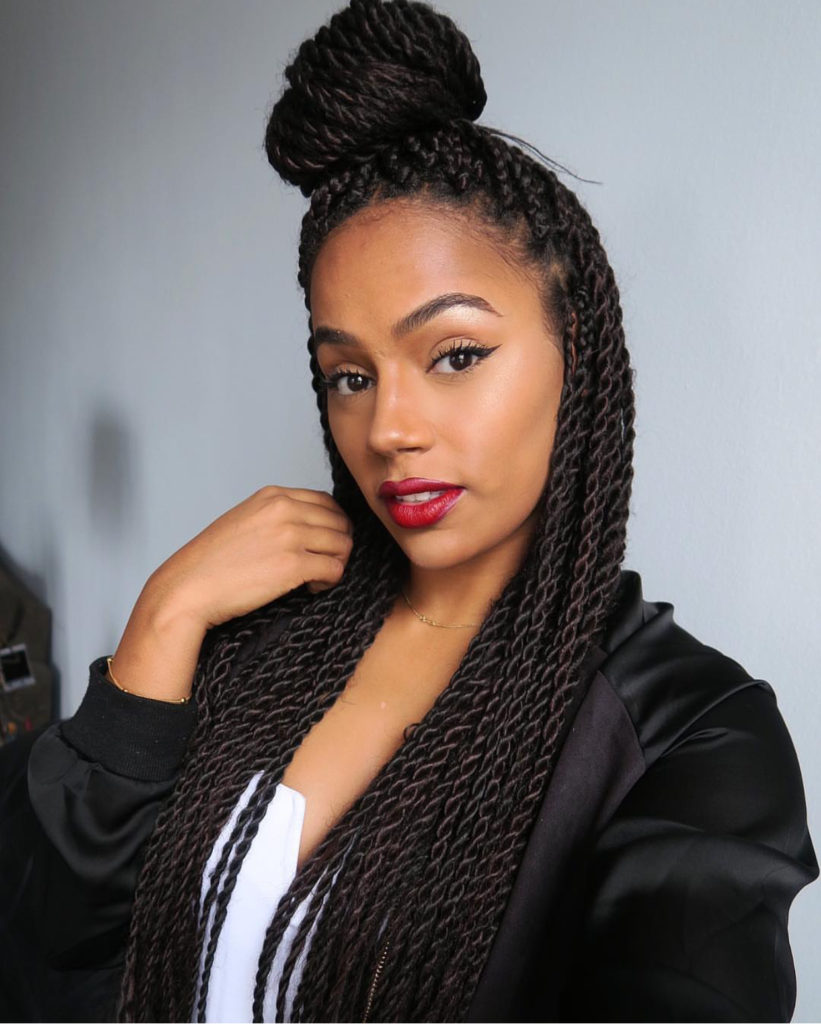 The above looks are glamorous right?! Nonetheless, the time has come for you to learn how to make this fun hairstyle your very own. Here is awesome tutorial that shows you the ropes. Enjoy!
**Want Even More Beauty, Lifestyle, Hair, Fashion as well as Celebrity Style Sighting News, Insights as well as Trends? Well Honey do we have something special for you! Download Our New Shiny App! Click HERE**
Thoughts on Senegalese Twist Updo: Easy How-To Tutorial and Styling Inspo!!!? Well let's connect then! We're always around and love to hear from you. Therefore, join the discussion and talk all things 1966 Magazine; fashion as well as celebrity style sighting related with us by dropping a comment like its hot down low. Or also hit us up on our Facebook, Instagram (1966mag); Tumblr, Pinterest or tweet us @1966magazine.