Tech
Entrepreneur Behind Inclusive Eyewear Brand Earns $5K Grant From Black Girl Ventures, Visa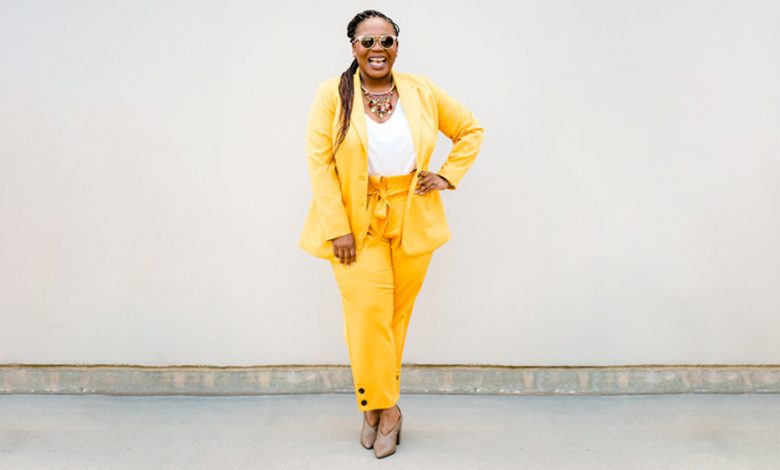 Nwamaka Ngoddy took home the grand prize for her company Anwuli Eyewear which she launched in 2019 after practicing as an optometrist for years. While working with a majority African-American demographic, she found patients cited difficulties finding stylish frames to fit their facial features. Ngoddy decided it was time to integrate more inclusivity in the eyewear industry.
"I noted more inclusivity in the clothing industry, with fashion lines expanding to include different body types. I then envisioned transferring this principle to eyewear; the driving concept is that people have unique facial landscapes and every consumer, no matter their race or facial features, deserves fashionable eyewear options that make a statement without speaking," Ngoddy wrote exclusively in an email interview to AfroTech.
Already her self-designed eyewear brand is sold in a few local retail stores and BGV founder Bell is confident Anwuli Eyewear will continue to scale and one day hire various people locally. As for Ngoddy, she will be supported as she prepares for Anwuli Eyewear's second launch.
"The funding from this competition will be used to design and manufacture our second collection. We fully understand and embrace that Black people are not monolithic and as our brand continues to grow, we will incorporate and combine our findings to fit more facial structures," Ngoddy wrote.
She continued: "Additionally, I am most excited about the business coaching and connections. I hope to build a fiscally responsible business with sound financial practices so that we can grow, employ people globally, and create opportunities for philanthropic endeavors to battle blindness and poverty."