Cannabis
Everything about Spannabis 2022- Alchimia Grow Shop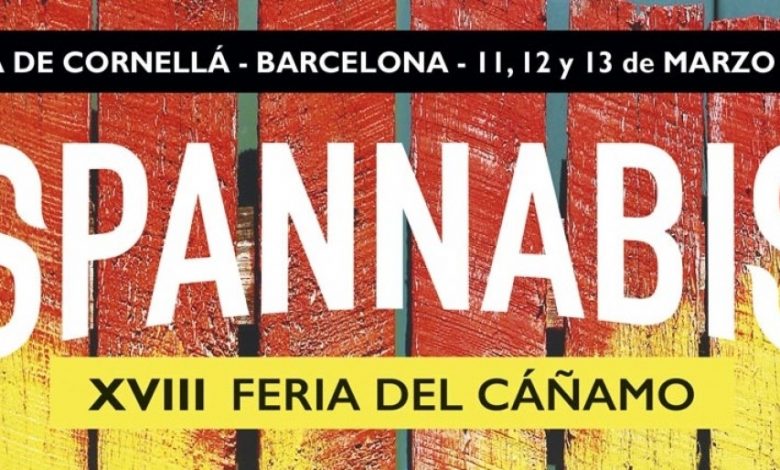 Spannabis 2022, the fair regarded as the most important in the European cannabis sector, is about to open its doors at Fira de Cornellà (Barcelona) between 11th and 13th March. This event returns to celebrate its 18th anniversary after a two-year break due to the Covid pandemic. This year's edition boasts a space of more than 17,000 m2 which will house around 300 exhibitors, including thousands of accredited professionals and the market's leading brands.
Everyone taking part just cannot wait for Spannabis to arrive. In March 2020, when the Coronavirus crisis was in full swing, the edition was cancelled by the Catalonian authorities at the last minute, only two days before its opening. The fair was then postponed until September 2020, but had to be postponed again until April 2021, and then again until October 2021. An online edition of Spannabis was held last spring and, once again because of the pandemic, the traditional fair had to be moved to March 2022, when it will be finally opening its doors to all cannabis lovers and professionals.
And this promises to be a very special edition, so let's have a look at the key points to Spannabis 2022 on its long-awaited return to 'semi-normality'.
International Cannabis Business Conference (10th March)
The event will kick off on 10th March, with the celebration of this B2B networking event for cannabis business owners and investors, which is the result of the alliance between Spannabis and the International Cannabis Business Conference (ICBC).
The aim of this super conference is to offer reliable information on the Spanish cannabis industry to prove that it is a sector that is growing daily and which offers a high investment potential. More than 80 countries will be represented, including all sectors of the cannabis industry, as well as some political, social, and cultural leaders. In summary, this is a business meeting point for the entire European cannabis scene to help move the industry forward as cannabis regulations are liberalised in Spain and across the continent.
World Cannabis Conferences (11th-12th March)
The 8th edition of the World Cannabis Conferences will also be a part of Spannabis Barcelona 2022. This is another space that brings together all the international news and knowledge about cannabis. If you're interested in learning about the real potential of the cannabis sector over the next few years, the Cornellà Auditorium is the place to be. It will house informal seminars by leading figures in the industry (scientists, legalists, historians, activists, politicians, etc.) from the USA, Mexico, Slovenia, Spain, and Holland. Some of the topics that will be addressed include the ritual uses of cannabis, the medicalisation of psychedelic drugs, the cannabis movement in Spain, the current state of the US cannabis sector, or the regulation status of the plant in Latin America.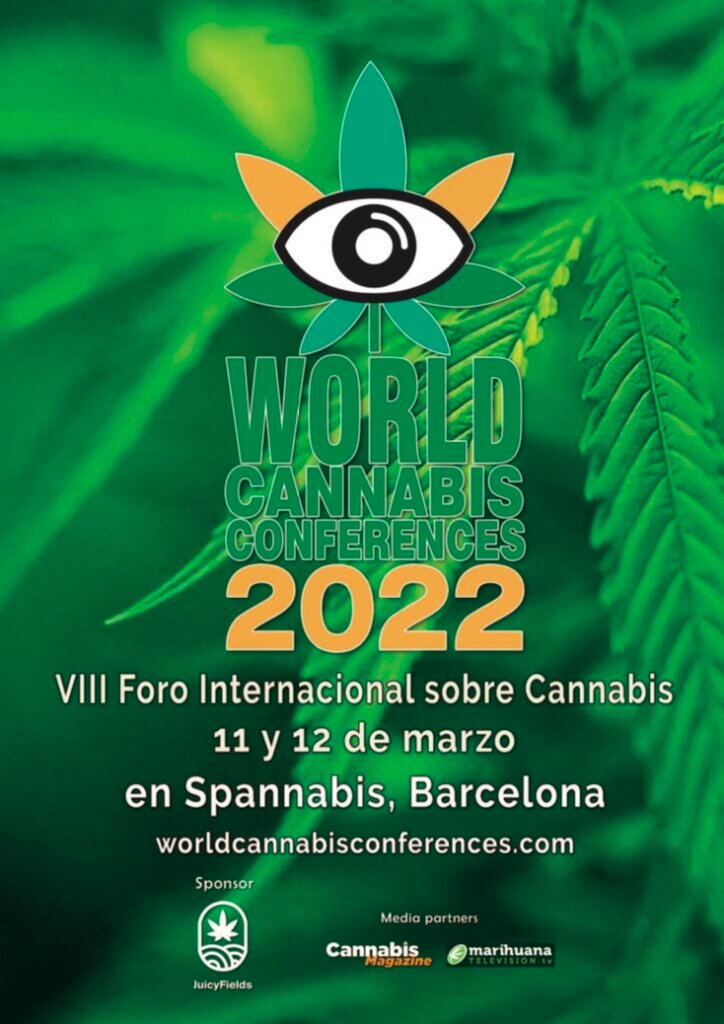 Spannabis Champions Cup (11th March)
We of course cannot forget one of Spannabis' most beloved events in which all seed banks, grow shops, and cannabis clubs are welcome to participate. This is the reference cannabis cup in our country, which this year will be focused on strain lab testing. The aim is to reward the best breeders, growers, and extractors, who will compete in categories such as outdoor strains, indoor bio varieties, hydroponic cultivation, resins, or extracts. Together with the Cannabis Cup and the High Times Cup, the Spannabis Champions Cup is one of the reference international cannabis competitions. The award ceremony will take place at the Cornellà Auditorium on 11th March at 8 pm.
Music performances (11th-12th-13th March)
As has become customary by now, Spannabis is also dedicating part of its programme to music performances. This intends to diversify what is on offer and turn the days into much more than an exhibition, with the space being used to have fun, dance, and enjoy to the rhythm of successful names like Barbass Sound, Sharin Skank, Purple Rockets, Paula Bu, Women Soldiers, Full Spectrum Selectors, 420 Backyard Battle, Suka, Karlixx, and DJ Rambla. Below is the full lineup so you can start to plan your visit.
Alchimia at Spannabis 2022
Inside the Fira de Cornellà complex you will find one of the largest exhibitions of the cannabis sector, which includes all the latest developments of the industry. Three days of a fair where exhibitors, professionals, and visitors can exchange views, make new contacts, and look for potential clients in a multicultural, family atmosphere. You'll be able to visit the different stands and find out information about the various services and products offered by all the exhibiting companies.
Like every year, Alchimia could not miss Spannabis. You'll be able to find us at stand 86, where our team of seasoned veterans will be more than happy to assist you. You'll also be able to meet with breeders of various seed banks who will be with us to present their strain portfolio (which will be available for purchase with interesting discounts).
Make a note… These include:
– Aficionado States: a seed bank from Mendocino, California, with an incredible collection of cannabis strains that were born in the American cannabis scene. Their credentials? Over 16 awards won at the Emerald Cup, the Californian marijuana 'Grammys'. Besides, the Aficionado seed bank will bring a variety to our stand that is only available in the US. We don't say much, but we say everything!
– Elev8 Seeds: another North American seed bank, but this time from Canada. Their genetic selection is really potent, and includes top quality strains that have been used to create new hybrids that are currently dominating the market (Bruce Banner, Gorilla Glue, Sundae Driver, Cookies, Runtz, Gelato, etc.). You have to meet them to discover their powers! Their mission? To provide the best genetics in seed form to those who value world-class strains. And now they've crossed the pond to try and conquer the Old Continent!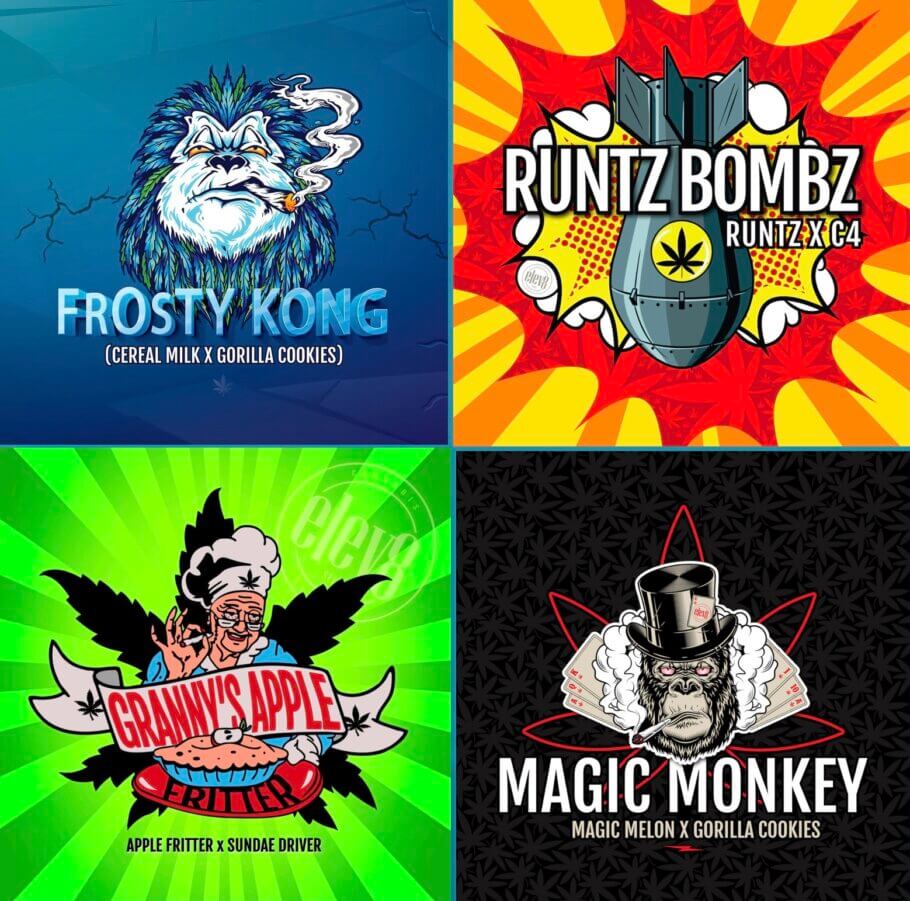 – Mamiko Seeds will also be at Alchimia's stand to show the Spanish equivalent to our North American guests, but this time with the opposite twist. Because this seed bank is really succeeding in the US thanks to a job well done over many years. In fact, Chem Cookies by Mamiko Seeds was chosen by High Times magazine as one of the Top Ten strains of the year in 2017. What do you reckon? Well, imagine its creators in Algeciras, proudly observing their success stretching all the way across the Atlantic…
– Our last guest, Tramuntana Seeds, arrives like a strong wind all the way from the north of Catalonia to stir up this cocktail of national and overseas products. This seed bank has compiled a true collection of some of the most sought-after US strains of the moment, including some that are really hard to find in Europe (like MAC or GMO). They're also presenting a batch of crosses with Larry OG, like the GMO x Larry OG variety that will blow you away!
At our stand we'll be offering the strains from these seed banks with 15% off the price on our website. This doesn't include the varieties by Tramuntana Seeds, who will be offering a 25% discount as the home team. There's no better way of celebrating Spannabis than providing these successful strains to everyone attending.
By the way! Although our stand will be full with guests, our brothers from Philosopher Seeds will also be with us, as always, looping the loop with their 2×1 deal on all strains. So you have absolutely no excuse not to stop at our stand! Here's our timetable with all the appearances of the different breeders so you can organise your visit:
When, where, and how?
You'll find all this and much more at our stand number 86, which is located right in front of the fair restaurant and the exit to Tirso de Molina Street. We'll have lots of freebies to add to every purchase, ranging from seeds to sweatshirts and T-shirts. And of course lots of surprise gifts, such as lighters and grinders, for everyone who comes to see us. All in all, 3 amazing days in the company of national and foreign friends who we are really looking forward to introducing to you.
So get a tattoo of this map to make sure you can find us, because this edition of Spannabis promises to be a real hit at the Alchimia stand.
The articles published by Alchimiaweb, S.L. are reserved for adult clients only. We would like to remind our customers that cannabis seeds are not listed in the European Community catalogue. They are products intended for genetic conservation and collecting, in no case for cultivation. In some countries it is strictly forbidden to germinate cannabis seeds, other than those authorised by the European Union. We recommend our customers not to infringe the law in any way, we are not responsible for their use.