Cannabis
experience, honesty & plenty of fire!- Alchimia Grow Shop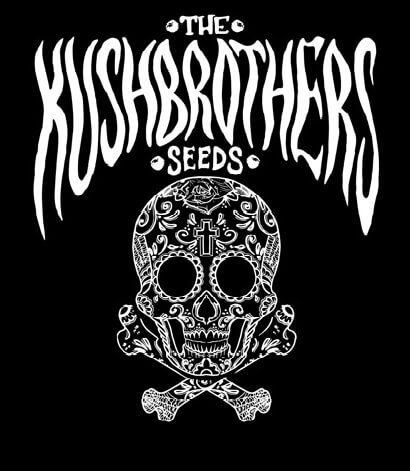 The Kush Brothers Seeds is a seed bank established in 2012 in Barcelona, a city that for years has been considered the European capital of cannabis and its culture. However, things were very different when young Adán, just another kid from the slums of Barcelona, first came into contact with weed and began his adventure in the cannabis world. Since then, his company has established itself in the sector as one of the leading banks in Spain, with a collection of feminised seeds equalled by very few.
Today we are going to dive into the history of this award-winning seed bank with Adán, its creator and soul of this project, and of course, we will take a look at some of the most appetising strains that you can find in its catalogue. And as you will see… these guys are masters when it comes to mixing genetics and obtaining exceptional plants!
The Kush Brothers, a seed bank with a history
We could say that the origins of the Kush Brothers go back to the 90s, when Adán and his buddies used to smoke Moroccan hashish of dubious quality, nothing out of the ordinary among stoners considering the kind of material that came from the Rif at that time. Soon, his curiosity about cannabis led him to travel to Amsterdam, the mecca for all European smokers before the arrival of cannabis social clubs in Spain. It was in the Netherlands that he saw the tremendous difference in quality between the buds that could be found in the coffee shops and the low-grade hashish that most of us consumed in Spain at that time.
Sure enough, Adán was soon growing the seeds he had brought back from Holland in Barcelona, getting results that amazed even him. The years went by and Adán continued his recreational relationship with cannabis until at the age of 27 he was diagnosed with cancer and everything changed; to the surprise of his fellow chemotherapy patients, it turned out that Adán was barely affected by this aggressive treatment, and he ended up confessing to them that the only thing he did differently from them was to smoke a nice joint of weed before starting the sessions.
And just like that, Adán discovered that cannabis, the substance he himself had been using recreationally for years, could be the remedy for the ailments of thousands of patients all over the world. For the first time, he realised that cannabis is medicine, something that made him rethink many aspects of the plant and his own relationship with it. After a while, and in the same way that as a young man he travelled to Holland in search of seeds of the best weed, Adán began to make trips to the United States in search of the best genetics, clones that many growers in Europe did not even know about at the time.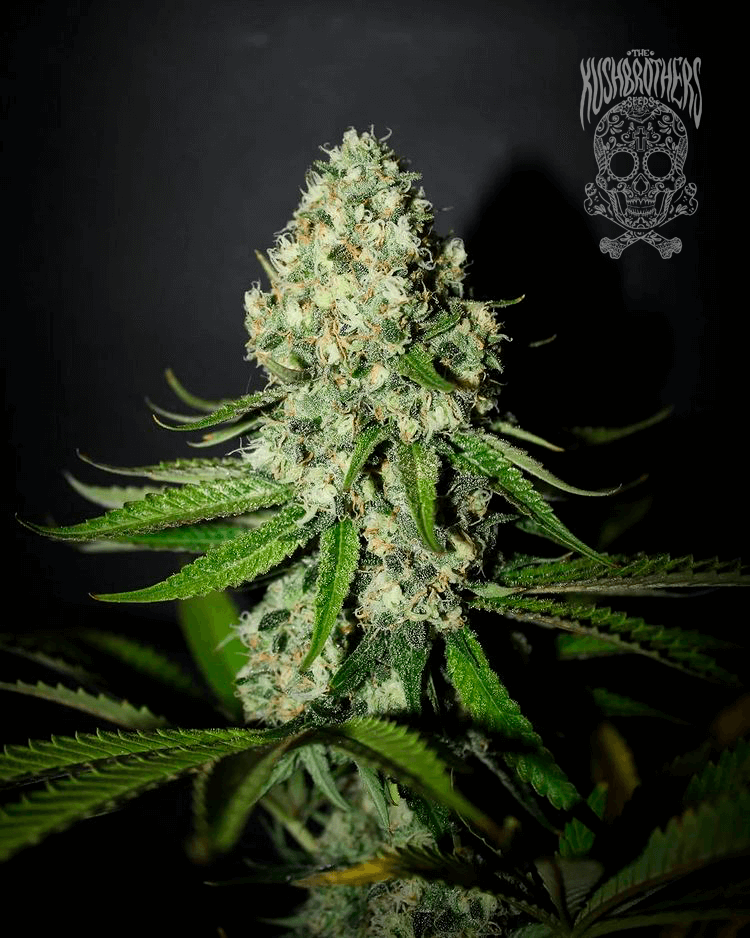 And it is precisely from these US trips that the name Kush Brothers was born, as Adán and company were already fans of OG Kush genetics long before it became known in Europe, at a time when plants like Critical Mass or Amnesia Haze were monopolising seed (and flower) sales. Curious and restless as they were, it didn't take them long to start crossing these new American genetics with the European classics of the time, giving rise to exceptional plants with great characteristics… The Kush Brothers Seeds was taking its first steps.
Petro $ OG, a Kush Brothers classic
The bank's range of feminised seeds is relatively extensive and well-balanced. Without a doubt, one of their best-known genetics for some time now has been Petro $ OG, a potent three-way cross between some of the best-known and most sought-after genetis from across the Atlantic: Sour Diesel, OG Kush and Confidential OG. With a THC content of over 25%, this strain produces exceptional resin extracts, both in terms of yield and quality. The flowering time is only 9 weeks, during which it will form heavy, dark-coloured buds totally covered with trichomes, a real beauty. The effect is tremendous, very relaxing and even narcotic, only suitable for when you already have the day's work finished… you've been warned!
And speaking of resin, if you are looking for large amounts of trichomes and, in this case, with interesting citrus and fruity notes in a profound Kush background, we recommend Bruntz, a hybrid between the famous Runtz and True OG. It adapts very well to all kinds of conditions, growing mediums and nutrients, is easy to grow and is very productive both indoors and outdoors or in greenhouses. As in the previous case, it is a plant that can easily exceed 25% THC with a powerfully relaxing effect. Of course, this is a limited edition, so don't waste your time if you want to get your hands on this jewel!
Glue Gasoline is another of the limited editions available at the moment, a powerful hybrid between Grease Monkey and one of the bank's star parents, Confidential OG. This is a strain that makes up for its average yields with buds of exceptional quality in terms of flavour and aroma, accompanied by an intensely relaxing and very pleasant effect. Ready for harvest after only 8 weeks of flowering, and as it could not be otherwise coming from these guys, Glue Gasoline's resin extractions are a real blast, highly recommended for extractors of THC-rich cannabis concentrates.
If you're looking for an out-of-the-ordinary taste, a good recommendation is Apple & Banana, a cross between Apple Fritter (a strain that gets more and more fans every day) and Banana OG, which results in a variety with marked sweet and fruity undertones, all with a delicious earthy background inherited from its Kush lineage. She will be ready in 8-9 weeks of flowering and will reward you with a generous harvest of heavy buds that will exceed 25% THC, with a relaxing and fun effect, ideal to combat stress or anxiety after a long day's work.
Aware of the great advantages of autoflowering strains for many growers, the guys at Kush Brothers offer us 3 Autofem genetics (automatic and feminised) of great quality and with their seal of guarantee: easy cultivation, without complications, and great final flower production.
Pandemia Auto is the fastest of them, being ready in only 10 weeks from seed to harvest. High THC content, intense fruity flavour, medium/high production and ease of cultivation are its main characteristics, being a plant highly adaptable to all types of substrates and growing environments.
If you are interested in maximum bud production, MassKush Auto is undoubtedly the ideal candidate. A cross between Confidential OG and Critical Mass, MassKush is a true super-productive monster with which it is easy to reach a gram per watt. The autoflowering version is no less so, providing generous harvests of large flower colas that usually require some trellising during flowering. Of course, it will take about 12 weeks from germination to harvest to bear fruit.
Finally, if we had to highlight just one feature of Malibu Auto it would be its flavour/aroma profile, a true delicacy that combines strong Haze notes with earthy undertones of the SFV OG parent. Of course, if you want to enjoy this true delicacy you will need 14 weeks of cultivation from germination to harvest – definitely worth it, we assure you!
Langui Kush, high-yielding medicinal cannabis
Rapper, actor, writer, broadcaster, presenter… and renowned stoner, the truth is that little can be said about El Langui that hasn't already been said. To honour his spectacular career and his fight against the cerebral palsy that has affected him since birth, The Kush Brothers Seeds decided to create a particularly effective and productive strain of medical cannabis which, of course, they baptised Langui Kush.
This strain has a very balanced THC and CBD ratio, with very similar percentages of both cannabinoids, so that the synergy created between these compounds, the terpenes, and the rest of the substances present in cannabis is exploited to the maximum, thanks to the phenomenon known as the entourage effect. Undoubtedly, another wonderful and useful tool for many patients who opt for medical marijuana.
As you can see, The Kush Brothers Seeds is a seed bank created by and for lovers of exclusive and top-quality genetics, although they do not forget such important features as ease of cultivation or the final yield of the plants. A safe bet if you are looking for some serious fire!
Happy growing!
The articles published by Alchimiaweb, S.L. are reserved for adult clients only. We would like to remind our customers that cannabis seeds are not listed in the European Community catalogue. They are products intended for genetic conservation and collecting, in no case for cultivation. In some countries it is strictly forbidden to germinate cannabis seeds, other than those authorised by the European Union. We recommend our customers not to infringe the law in any way, we are not responsible for their use.