Fashion
Eyeshadow Brushes for Beginners-Don't Sweat, Here's How to Use Them!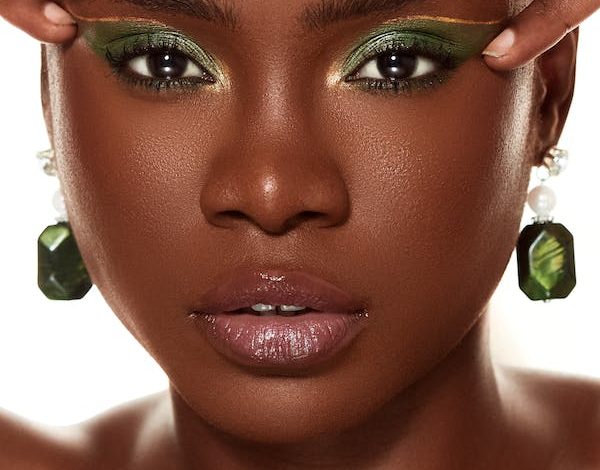 Are you novice when it comes to making up that beautiful face of yours? Girl, no problem! Today, we are diving into the realm of Eyeshadow Brushes for Beginners. Why is this beauty subject of importance?
Simple… Honey, makeup is an art! Just as an artist from the Renaissance used tools to craft priceless masterpieces; you can utilize beauty tools to sculpt and "paint" your way to gorgeous, head-turning LOOK! Nevertheless, the real problem that most newbies have is that they are not quite sure how to use various makeup tools on hand.
For instance, did you know that there are over 40 different types of makeup brushes in general? Yes, you read that right, 40! Additionally, many MUAs (makeup artists) reveal that their are around 5-10 eyeshadow brushes that you can purchase to construct a plethora of eye makeup styles. That's a lot.
Therefore, would you know which one to pick up in order to design a cut crease or decadent smoky eye? Well, no worries. This a beauty stress-free zone. Scroll on to get all the help you need.
Eyeshadow Brushes for Beginners-Don't Sweat, Here's How to Use Them!
Now all of us tend to learn a little bit differently. Some of us can read information on a particular beauty look and can seem to get the technique down pact. Moreover, others of us may prefer to educate ourselves with some visual aids, like with a photo series. Still, there are some that learn makeup tricks, hacks and skill sets best through video tutorials.
In our very humble opinion; learning how to do makeup is easier when you have the last option available to you. Videos allow to not only hear the information; but see how things are done in real time. Plus, you can rewind and watch the PRO or teacher do the technique over and over again; till you feel you understand and can perform it yourself.
For this reason, we decided to include a video in this feature. Like many we LOVE watching a great beauty tutorial and YouTube is literally chock full of them! It's a platform where you can literally learn anything you want to know about makeup.
Nevertheless, one YouTuber by the name of Maya Galore did a FABULOUS video on Eyeshadow Brushes for Beginners. She discusses what they are, what they look like and how to use them. Alright, class is in session, click the play button below. Have fun!
BONUS!!! Did you enjoy Maya's video? Well, we got another good one for you. Here's Smitha Deepak discussing the ONLY 4 eyeshadows you'll ever need to do your eye makeup!

**Want Even More Beauty, Lifestyle, Hair, Fashion as well as Celebrity Style Sighting News, Insights as well as Trends? Well Honey do we have something special for you! Download Our New Shiny App! Click HERE**
Thoughts on Eyeshadow Brushes for Beginners-Don't Sweat, Here's How to Use Them!!? Well let's connect then! We're always around and love to hear from you. Therefore, join the discussion and talk all things 1966 Magazine; fashion as well as celebrity style sighting related with us by dropping a comment like its hot down low. Or also hit us up on our Facebook, Instagram (1966mag); Tumblr, Pinterest or tweet us @1966magazine.