Entertainment
Fans Gush Over Cynthia Bailey's Hair Makeover Closeup Selfie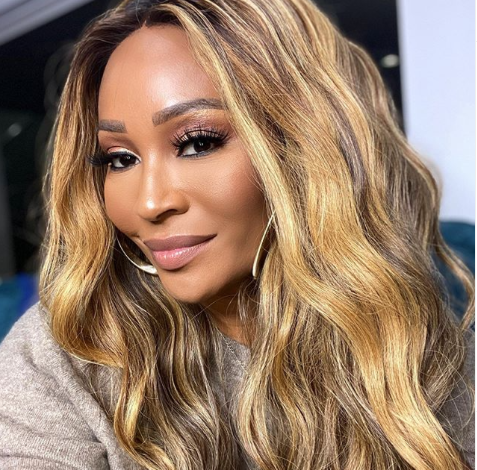 **Cynthia Bailey Brings Back the Blond After Rocking Box Braids
Cynthia Bailey has a radiant glow in her latest picture. On Sunday, Nov. 1, she uploaded a closeup selfie to Instagram showing off her hair and makeup.
In the picture, Bailey is rocking a soft natural glam look and brown hair with blond highlights.
The caption she wrote for the photo said "the most dangerous animal in the world is a silent smiling woman lol."
Her husband, Mike Hill, commented, "Stay smiling," to which she replied with a kissing emoji. 
Another commenter called Bailey, "A lioness."
"I love your hair and outfit I love you and Mike y'all are a beautiful married couple I pray you and your family stay safe and healthy," another Bailey follower wrote.
One fan liked Bailey's hairstyle so much that they wrote, "Cynthia girl when you are done with this wig I can dm you my address to ship it to."
The 53-year-old's current blond tresses are a major switch from her last hairstyle that she wore a few days previously. 
On Nov. 1, Bailey posted her last picture rocking her small black box braids before changing her 'do. In the photo, which was originally taken in New Orleans two weeks ago at the Garden Cookout with Big Freedia event, she stood holding onto her ponytail while smiling next to New Orleans artist Big Freedia.
The caption reads, "Got a chance to break bread with @bigfreedia! Always good energy, hugs & kisses and positive vibes. Can't wait for your cook book to come out!!!! Love me some Big Freedia! P.S.yes i know i am holding my ponytail again y'all!
#youalreadyknooooowwww."
Despite Bailey's last statement in the caption, fans were still irritated over this specific pose, and a few of them let her know in the comments.
One fan wrote, "Cynthia you are beautiful but enough of the pics with the ponytail pull it has gotten old."
Another commenter, who seemed irked by the pose, wrote, "Stop holding your hair like some young girl…. omg ur like 50 years old ffs."
"Why are u always holding our hair for pictures, it it going to fall out or something," asked another. 
It looks like Bailey decided to give her fans a break from the "ponytail pull."