Entertainment
Fans Gush Over Sheree Whitfield's Loving Birthday Post to Her Younger Daughter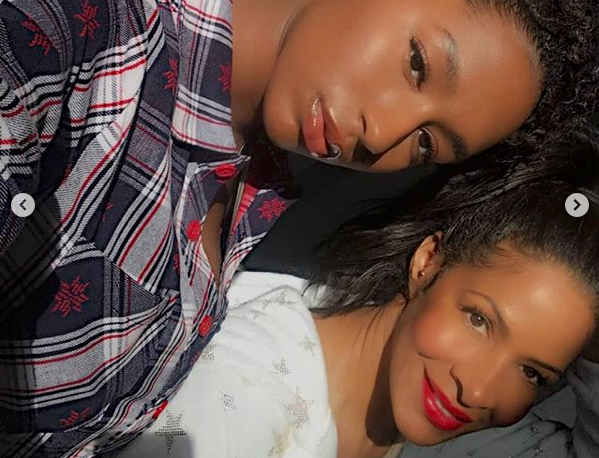 Sheree Whitfield had fans doing a double-take on Tuesday, Nov. 3, after the former reality star wished her 21-year-old lookalike daughter Kaleigh Whitfield a happy birthday.
In the Nov. 3 post, the entrepreneur shared a stream of photos of her youngest daughter throughout the years, which included an image of the pair — wearing similar high-ponytails — smiling as the sun illuminates their radiant skin. The mother of three captioned the upload, "Everyone, please join me in wishing my baby girl @kaleighwhitfield_ a HAPPY 21st BIRTHDAY! I ❤ U, Kal. I admire ur drive, ur strength, ur big heart, and ur willingness to always help others! The Future, DR. Kaleigh Whitfield, u r not only beauty and brains paired with great morals and values but a shining light to so many!!! #HappyBirthday #21 #daughter #2020" Kaleigh, in return, responded to her mother's heartfelt message by thanking her, "Thanks momma 😭😭💗💗💗love you so much." Some fans sent their best wishes to the birthday girl, while others couldn't get over the uncanny resemblance the mother-daughter duo shares.
"Happy 21st Birthday 🎂"
"Happy new yearrrrr baby girl!!! You've grown up so beautifully!!!!"
"Birthday Blessings baby girl. What a BEAUTY🤩💎😍"
"She such a beauty! @shereewhitfield Definitely a mixture of you and her dad! Can't believe how she's growing!!!😊💯"
"YOUR TWIN."
"Beautiful just like her mama!"
Aside from being her mom's twin, Kaleigh — who has made several appearances alongside her entire family on "The Real Housewives of Atlanta" until her mother's exit from the popular franchise in 2018 — has had a lot of accomplishments outside of the show. In 2016, the then high-school senior learned of her acceptance into Howard University. Sheree excitingly shared the news with her thousands of followers by uploading the acceptance postcard with the caption, "My baby girl is all grown up and may b headed to DC! Join me, in excitement, as I congratulate Kaleigh on her acceptance to Howard University next Fall! 😄🙌🤗 As a single mom it's such an awesome and rewarding experience to watch my kids excel and reach for their dreams! Congrats Kaleigh…Luv you sooo much! #ProudMom 😘💋👍."The post racked up over 10,000 likes.
Kaleigh is currently a senior at Howard and is set to graduate in 2021.