Health + Wellness
FDA Warns of Rare Cases of Certain Cancers Linked to Breast Implants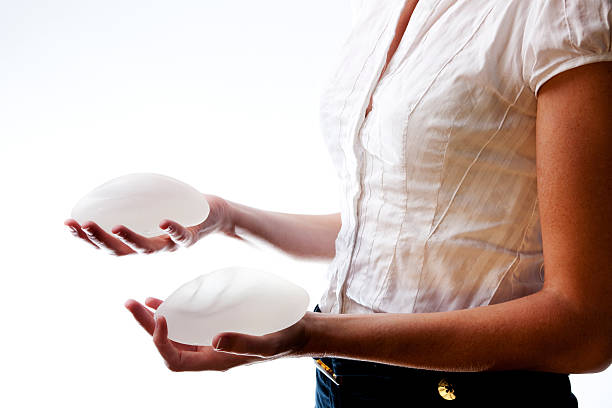 If you have ever considered getting breast implants, you've most likely weighed the pros and cons of putting a foreign object into your body. For example, you may have asked yourself "does this put me at risk for developing cancer?" Although rare, there is the possibility that breast implants can make you sick. 
The U.S. Food and Drug Administration warned doctors and their patients about rare cases of squamous cell carcinoma and various lymphomas developing in the scar tissue that forms around breast implants.
These cancers are different than an earlier FDA warning about Breast Implant-Associated Anaplastic Large Cell Lymphoma (BIA-ALCL).
Federal regulators discovered reports of the cancers as part of their routine post-market review and cautioned that their understanding of what's going on is still evolving.
So far, cases are rare: There have been fewer than 20 cases of squamous cell carcinoma (SCC) and fewer than 30 cases of various lymphomas reported in the capsule around breast implants, the FDA said.
"While the FDA believes that occurrences of SCC or various lymphomas in the capsule around the breast implant may be rare, health care providers and people who have or are considering breast implants should be aware that cases have been reported to the FDA and in the literature," the FDA said in its warning.
RELATED: 5 Things You Might Not Know About Breast Implants
What are the symptoms?
Symptoms of these cancers can include swelling, pain, lumps or skin changes.
Cases have included those happening in women who have had implants for years. Reports have been made for both saline and silicone breast implants, as well as for those that are textured and smooth.
Breast implants are used for women who have lost tissue due to cancer and trauma, for those who want to increase breast size and to