Fashion
Fenty Beauty Bomb Posse Mega Eyeshadow Palette- Mix and Match!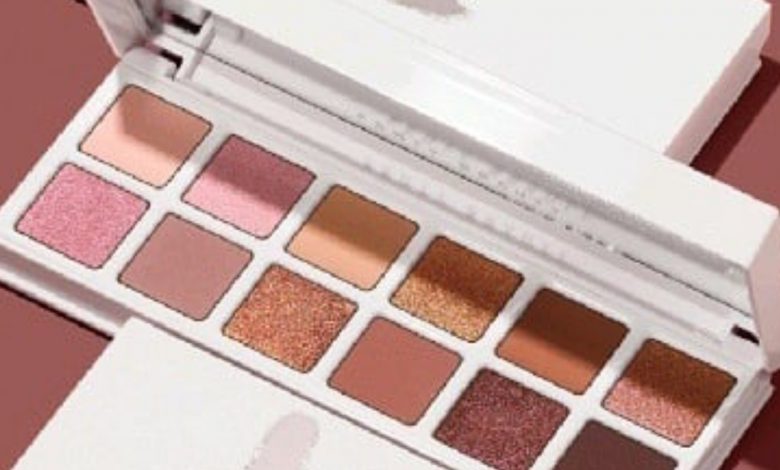 Your makeup brushes are about to be singing, You Needed Me; because Rihanna is dropping a spanking new eyeshadow product! The Fenty Beauty Bomb Posse Mix and Match Eyeshadow Palette is here to make those eyes POP! This is not a drill. The palette is coming fully stacked with 12 sultry shades all based on FB fan favorite colors!
Look forward to enjoying eyeshadow tones that fit your personal beauty tastes. While some eyeshadow releases tend to to prominently be all mattes or glitters. Rihanna does a good job at mixing it up. Her palette will include a nice compilation of mattes,
What served as the inspiration behind this new cosmetics item? Rihanna shares,
"EYESHADOW IS ALL ABOUT HAVING FUN, SO I WANTED TO MAKE IT EASY TO PLAY AND CREATE A LOOK!"
Simple enough right? So if you love to change up your style and tons of color payoff; then you will definitely want to get this new palette when it drops! Let's look into some of the MAJOR details.
Fenty Beauty Bomb Posse Mega Eyeshadow Palette- Mix and Match!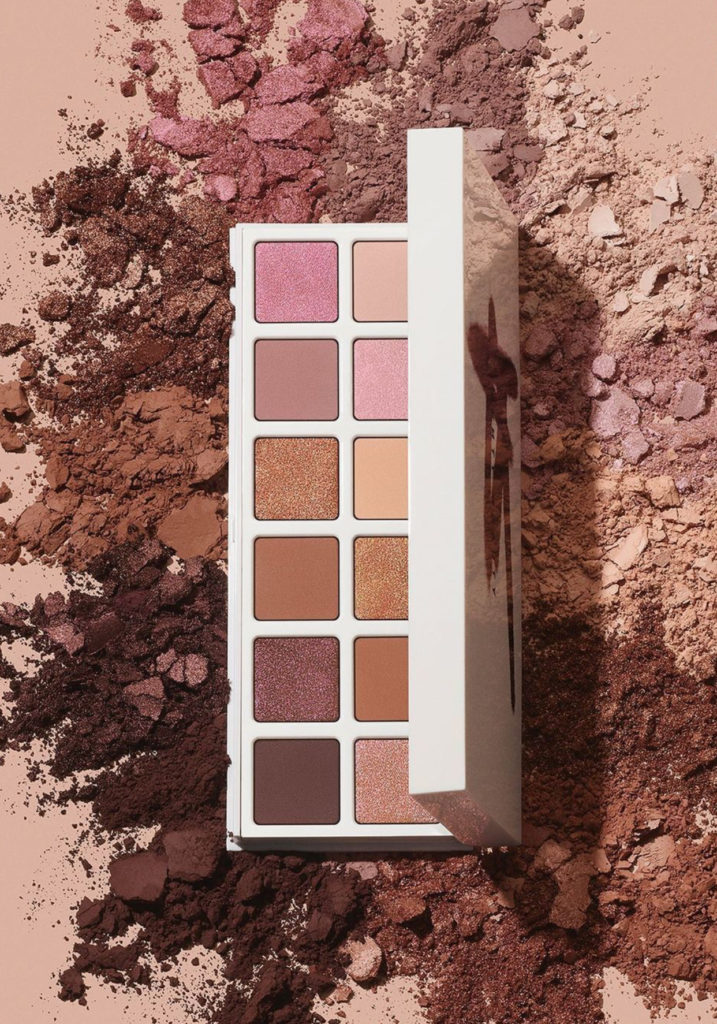 As mentioned this is a 12 Pan eyeshadow palette that has its roots in the Fenty Beauty Gloss Bomb family. How? Well, many Fenty Beauty fans buy up Rihanna's glosses with a quickness. They love the colors and continue to come back for more.
Rihanna simply took this information and translated it into a eyeshadow colors! So basically, all your favorite gloss bomb tones that you can't seem to get enough of; have found their way into this palette. Which colors to be exact? Well, lookout for these:
Fenty Glow
Fu$$y
Hot Chocolit
Nevertheless, the full list of shades are everything you would expect from Rihanna. Fun, trendy and summing up your everyday lingo. Here's the names of all 12 shades!
Vanilla Cake
Rock & Rose
Balla'Rina Fu$$y
New'D Beach
Get Thi$ Bread
Beverly Chillz
Fenty Glow
Hot Chocolit
Cinna' Butta
Bare Bunz
La' Bronze
Fenty Beauty Eyeshadow Palette-What Brand Is Revealing
As of right now, Fenty Beauty's lips have been pretty sealed about Fenty Beauty Bomb Posse. However, that does not mean they have not given out any details.
The game-changing snappable eyeshadow palette you know and love now in a limited-edition mega size featuring 12 reimagined nudes—all inspired by our iconic Gloss Bomb shades Fenty Glow, Fu$$y, and Hot Chocolit.
TELL ME MORE:
Snap your best nudes. This versatile palette lets you play with a range of looks for all skin tones. From a subtle everyday look to extra af show-stopping glam, these shades will deliver it all.
Rich, smooth & blendable color
Longwear and crease-resistant formula
Features a range of matte, shimmer and metallic finishes
Three quads inspired by iconic Gloss Bomb shades Fenty Glow, Fu$$y and Hot Chocolit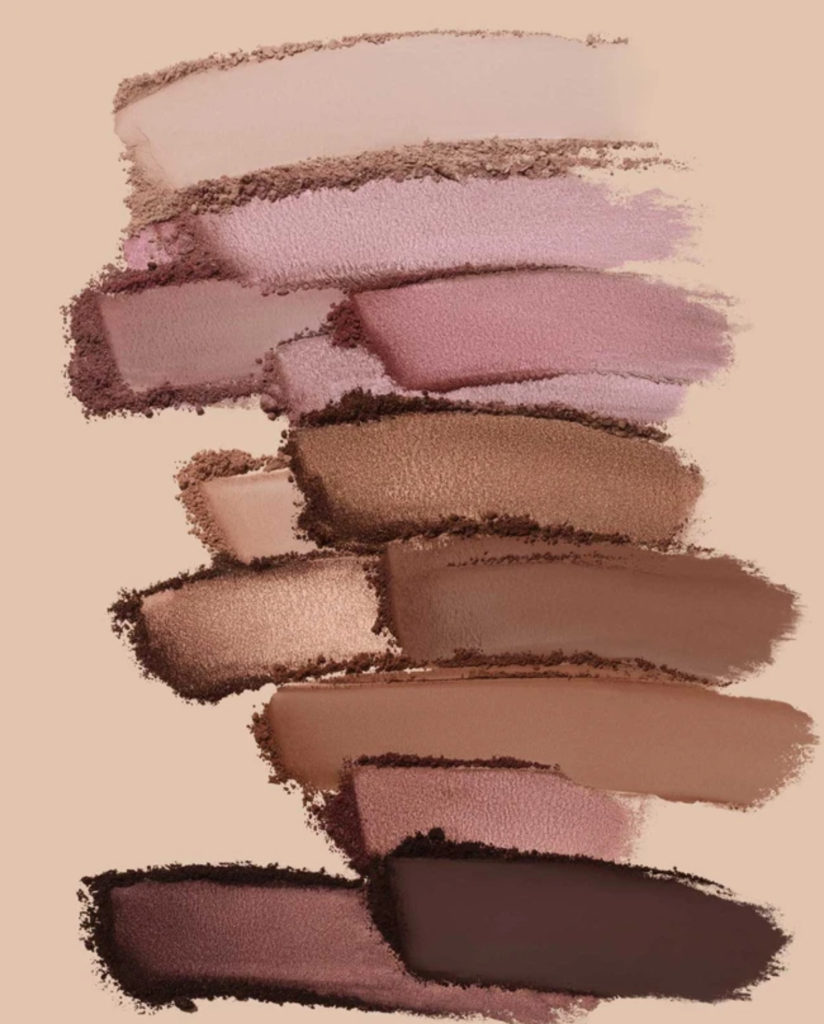 Bomb Posse Mega Eyeshadow Palette- Makeup Tips from the Brand
Okay, now that we know that this product is great, and also universally appealing for all skin tones; the next logical question probably leans towards application. How exactly do you apply Bomb Posse in order to achieve the best results? Well, Rihanna through her makeup brand gives a few easy tips to help you design you best looks at home!
How To Use Bomb Posse According to Rihanna and Fenty Beauty 
According to them:
"For best results, prep lids with Pro Filt'r Amplifying Eye Primer, giving it a minute to set. Apply shadows using any Fenty Beauty eyeshadow brush."
Never used FB's eye primer? No problem! Here's a little information on it to help put your mind at ease:
"A weightless, color-boosting eyeshadow primer that smooths lids for better blending and longer, creaseproof wear.
Keep your eye makeup on top of its game. Pro Filt'r Amplifying Eye Primer smooths the way for next-level eyeshadow performance—we're talking better application, enhanced color, and extended wear. It's your eyeshadow's personal best, every time.
Pro Filt'r's weightless invisipink formula melts into all skin tones, creating a super smooth surface for effortless blending while boosting color vibrancy. Plus, it's designed to help grip color for serious creaseproof, fadeproof stamina like you've never seen."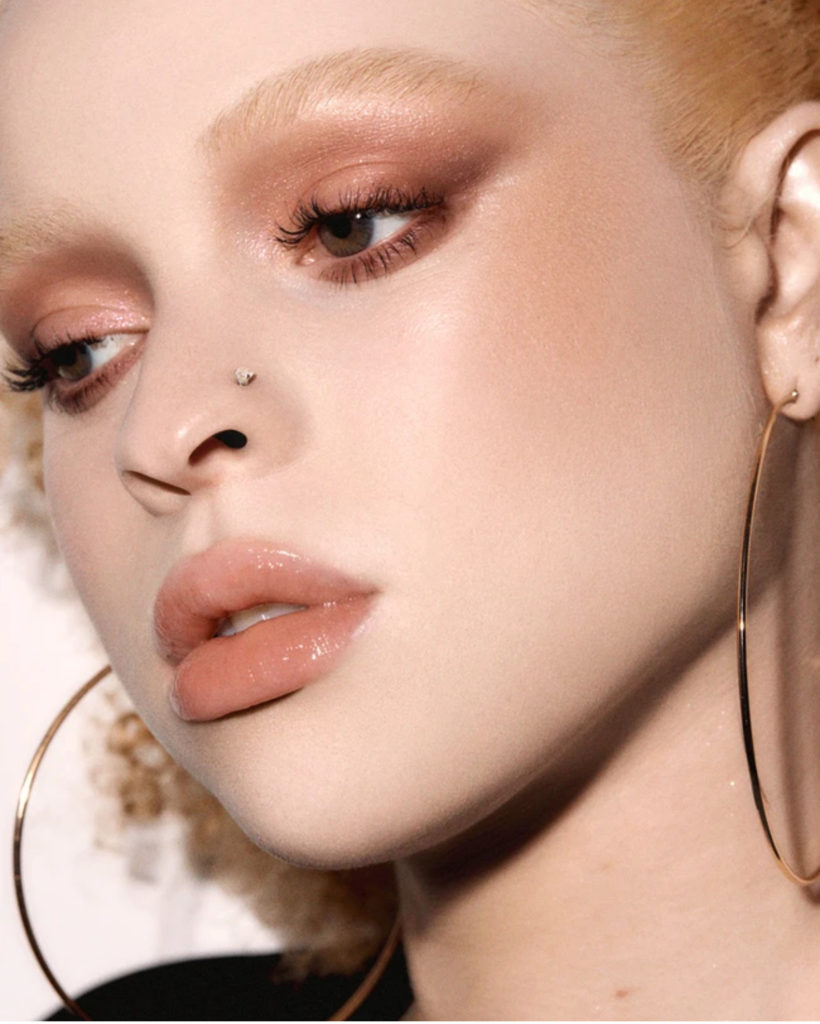 Fenty Beauty Bomb Posse- Will This Be a Flop?
Soooooo… If you're interested in buying the eye primer too, you'll be happy to know it's super affordable and also under $25! Yeah, you can get your hands on it for just $22. Or if you have AfterPay you can own it for just a few payments that comes up to less than $6. SCORE.
Nevertheless, we have come to the part of the feature that all of you love (Lol). WHAT ARE THE PEOPLE SAYING! Yes, the best way to know if a new release will sink or swim is to search out what people are saying about it.
So we went trekking through online portals and combed social media platforms in order to collect the thoughts of the people. Real consumers, real makeup lovers, that give their honest opinions. Here's a few of things they mention:
Just take all my Coins Ok…
I need it.
My debit card said, 'Go to Hell' but I'm still gonna buy it.
Yesss eyeshadow is back.
Can't wait to get my hands on this!!! Will it be available for purchase in Mexico?
My absolute fave colors!
Yasss I been waiting for the next eyeshadow palette! I didn't think we'd get one this year. This is what my collection is in need of.
NEED ASAP!
SOLD! Giving very much soft glam!
Not a want but a need.
I need a full view of that back row sis (Fenty Beauty) I'm tryna see something.
YES!
I am absolutely addicted to this makeup!
This is lowkey a must have.
Love it can't wait to try it.
What?? I'm already obsessed! These shades are everything.
This is perfect for Glam and Everyday makeup looks!
This is a must.
RiRi ain't playing.
The best palette I've ever seen…
Omg these shades.
Ughhh stunning.
Hmmm just might have to get this one.
I'd put all my neutral shadow palettes in the bin for this one.
This is the first time I see a palette from which I'm interested in every single shade. Love it!
Fenty Beauty BOMB POSSE MEGA MIX + MATCH EYESHADOW PALETTE -Final Things to Know!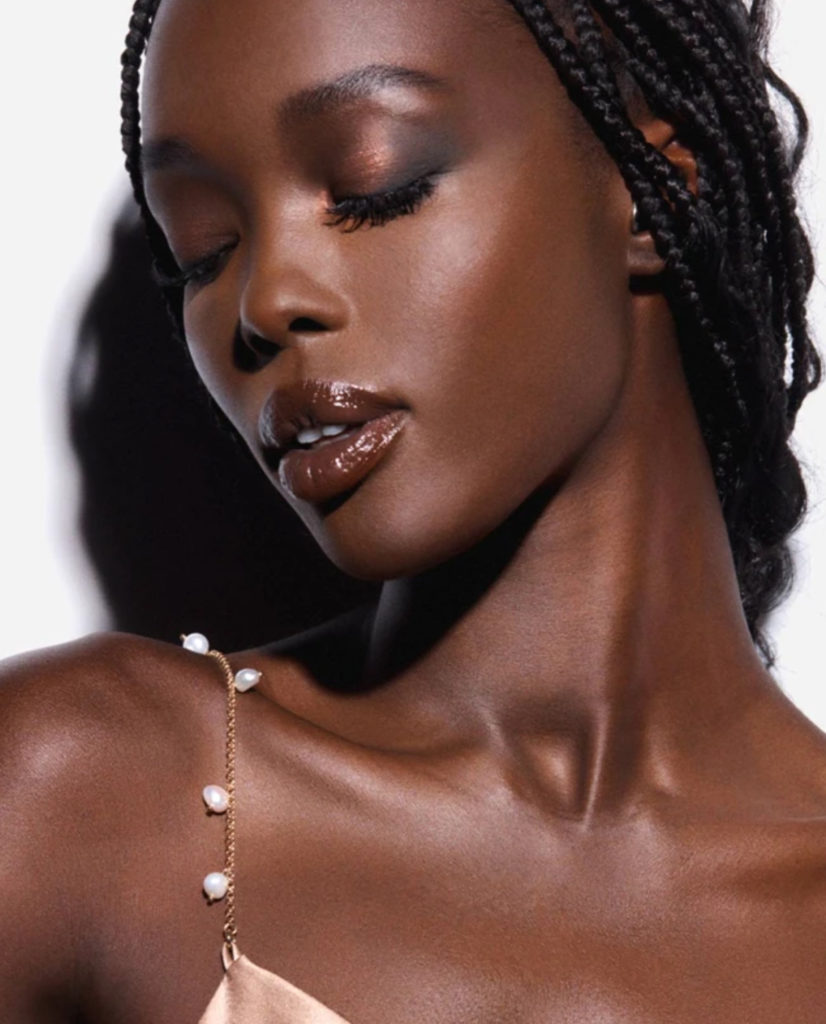 In the words of Janet Jackson, "Is that the end?" Almost, but not quite! We still have a few more details to get to, such as when you can expect this release to drop; as well as the price and also where you can get it.
Let's start with the release date, shall we? Well, the wait will not be long, Rihanna is dropping Bomb Posse in September (2021)! Therefore, beginning on September 9th you can begin buying up palettes until your makeup heart is content.
Additionally, when it comes to where you will be able to purchase Bomb Posse; all of the usual contenders are in the mix. Hit up SEPHORA, Harvey Nichols, BOOTS UK and also SEPHORA in JCP. Or if you want to stay pandemic safe, online is still option. Make your way on over to FentyBeauty.com on September 9th and you'll be good to go.
Now finally, it's time to learn how many coins from our wallets Rihanna is demanding this time (Lol). As of right now, the price point is set just a smidge under $50. Consequently, Fenty Beauty Bomb Posse Mega Eyeshadow Palette is currently retailing for $48 each.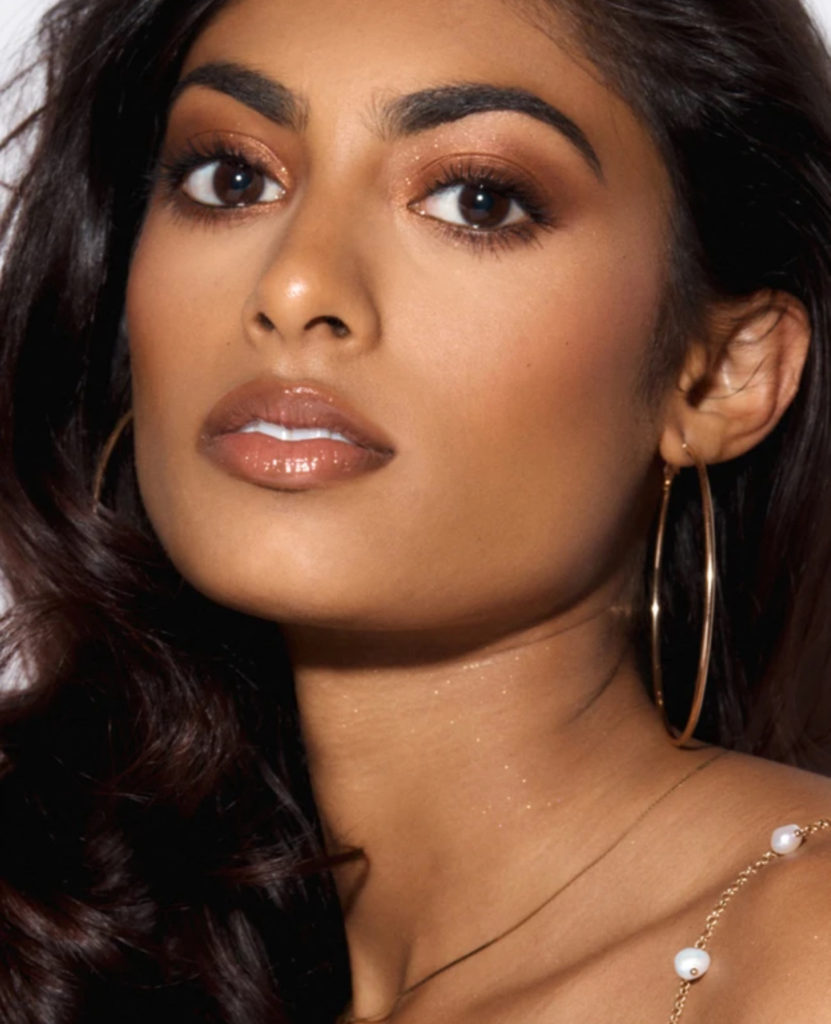 **Want Even More Fashion, Beauty, Lifestyle, Health as well as Celebrity Style Sighting News, Insights as well as Trends? Download Our New Shiny App! Click HERE**
Thoughts on Fenty Beauty Bomb Posse Mega Eyeshadow Palette- Mix and Match!? Well let's connect then! Join the discussion and talk all things fashion as well as celebrity style sighting related with us by dropping a comment like its hot down low. Or also hit us up on our Facebook, Instagram (1966mag), Tumblr, Pinterest or tweet us @1966magazine.