Fashion
Fenty Beauty Gloss Bomb Heat -For The Sexiest Summer Makeup Look Ever!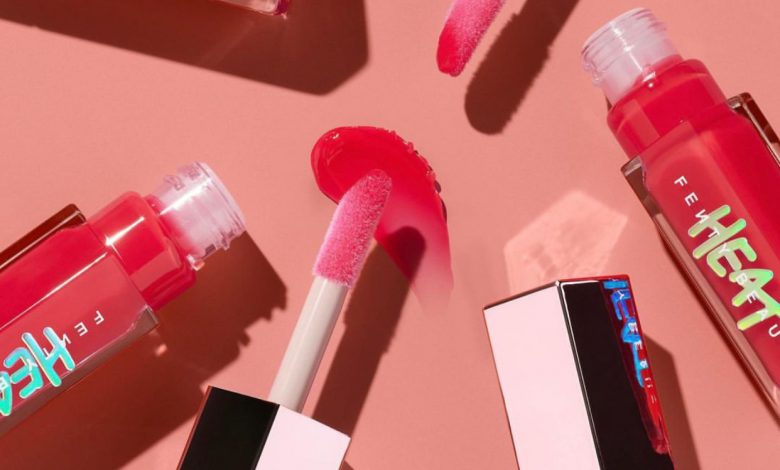 Rihanna wasn't joking when she said she was dropping something HOT for this summer! Her newest lip gloss, the Fenty Beauty Gloss Bomb Heat literally contains PEPPER! Yes, you read that right Beauties!
Rih is going to make those lips of yours nice and spicy for your sexiest summer makeup look ever. And best part of all you won't have to wait long. Word on the Beauty street is that this sassy Gloss Bomb is releasing in just a few weeks.
Therefore, so that you and your wallet is prepared, let's get into the details surrounding this gorgeous new makeup product. We are going to cover ingredient details, where you can cop this product, formulation and how it will effect the skin, and price. You guys ready? Let's get it!
Fenty Beauty Gloss Bomb Heat -For The Sexiest Summer Makeup Look Ever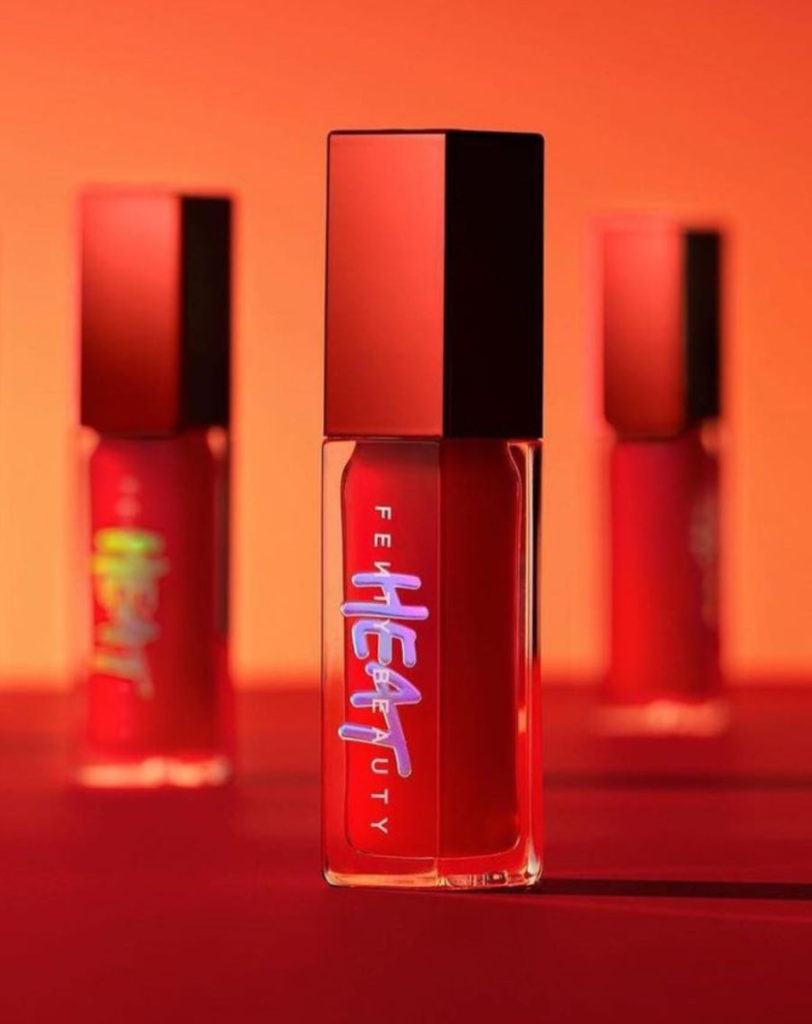 What does Fenty Beauty have to say about their new gloss? A LOT! In a short statement via social media platform Instagram, here is what the cosmetics brand recently revealed,
"Say hello to Gloss Bomb Heat!!! It's the OG Gloss Bomb you love… just a few degrees hotter! Give your lips an instant plump job and wet-look shine with a hint of HOT CHERRY tint in just a few strokes. Rihanna turned up the HEAT with this one! [It's] a shimmer free lip luminizer with a hint of tint.
Ya'll ready for that Gloss Bomb Heat?! It works by using a mix of pepper and ginger root that instantly plumps for juicy lips! Comin' at ya in 'Hot Cherry' –this shade has a tint that is flattering on everyone.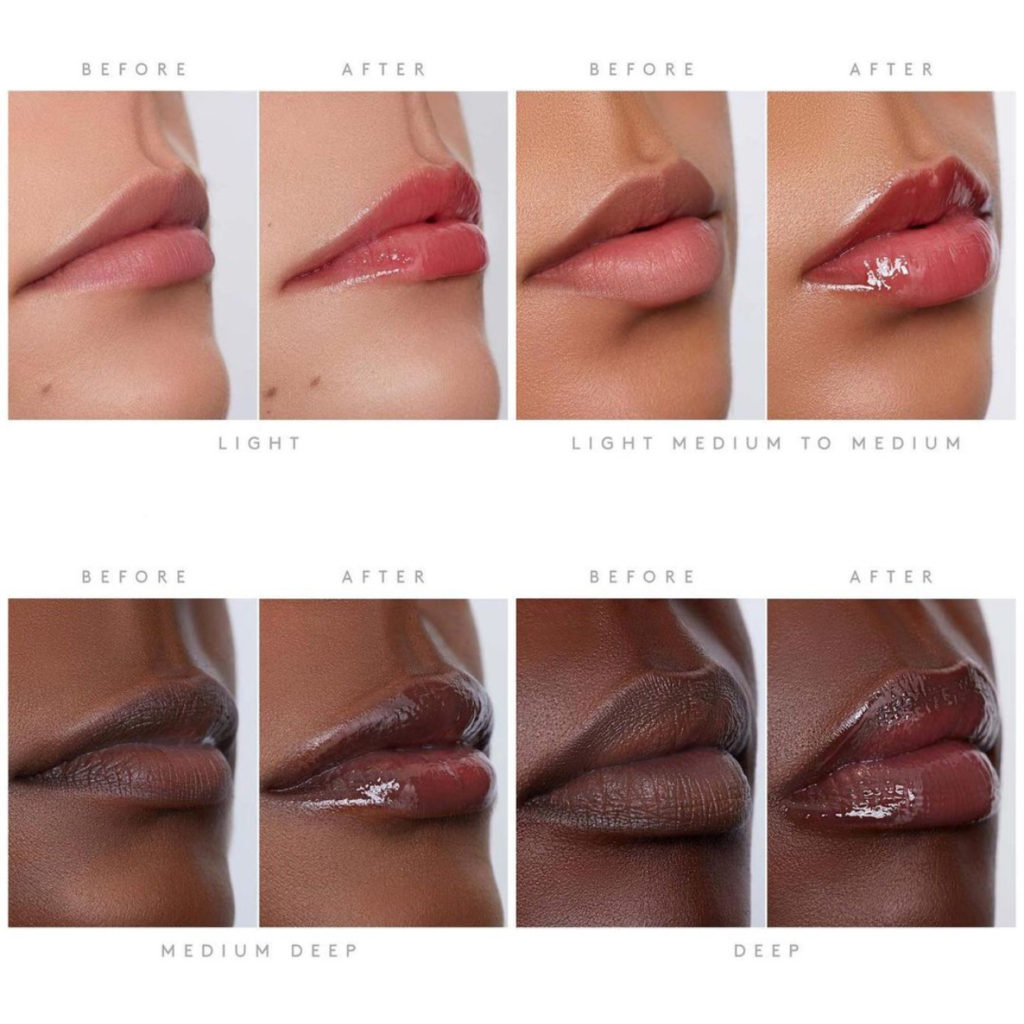 The new girl on da block! Out plumping, fiery sister Gloss Bomb Heat! Get your lips juicy and THICC! Badgalriri [Rihanna] made our iconic Gloss Bomb even hotter with a new innovative plump job complex to instantly pump up and nourish, with a touch of warmth and sheer wet-look shine.
All you need is a few smooth strokes of Gloss Bomb Heat to get a thick, wet look shine with a hint of tint. It's lush, smooth texture is nourishing and makes your lips feel good!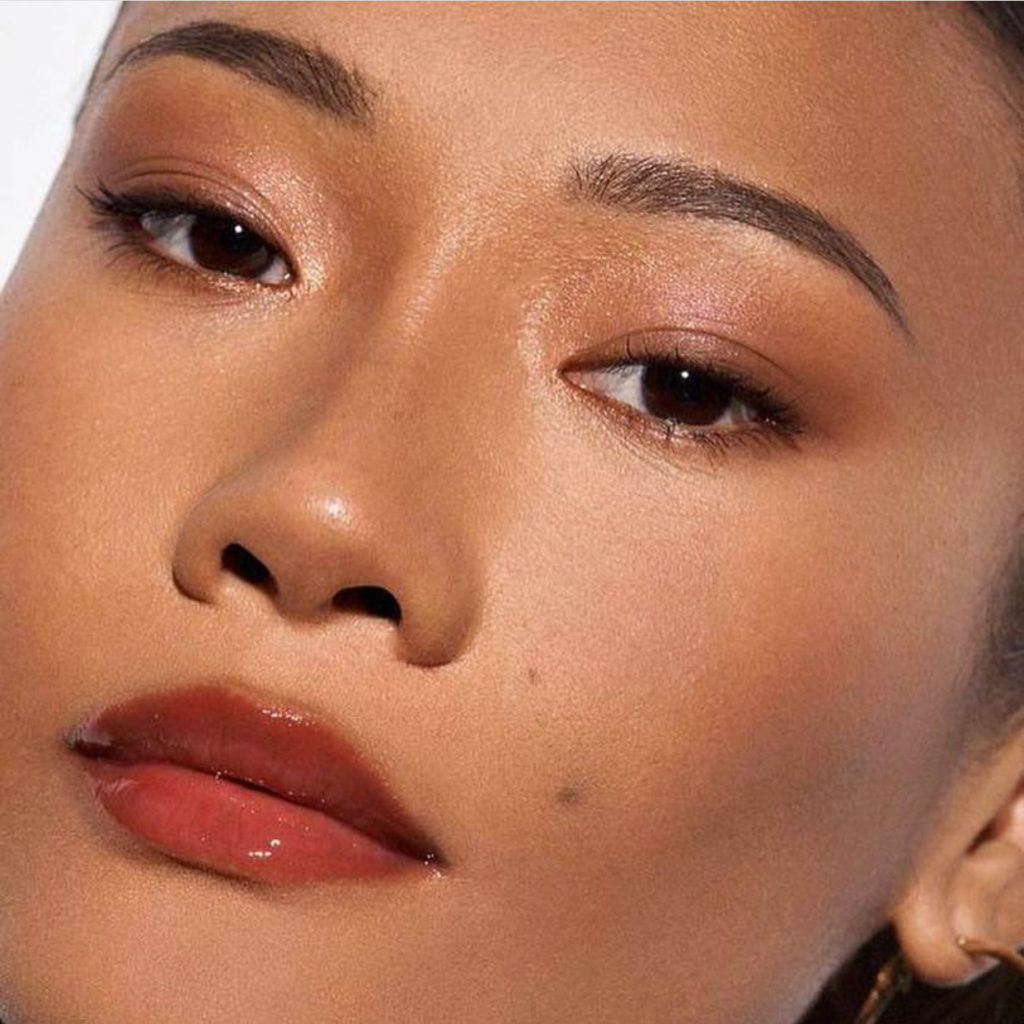 Are your lips ready to come out and play?! We know y'all love Gloss Bomb so we leveled up just a bit! No shimmer, a hint of tint, and warming sensation that leaves your lips feeling smooth and looking fuller. That's Gloss Bomb Heat!"
Gloss Bomb Heat – The Masses Are Saying About Rihanna's Newest Lip Gloss!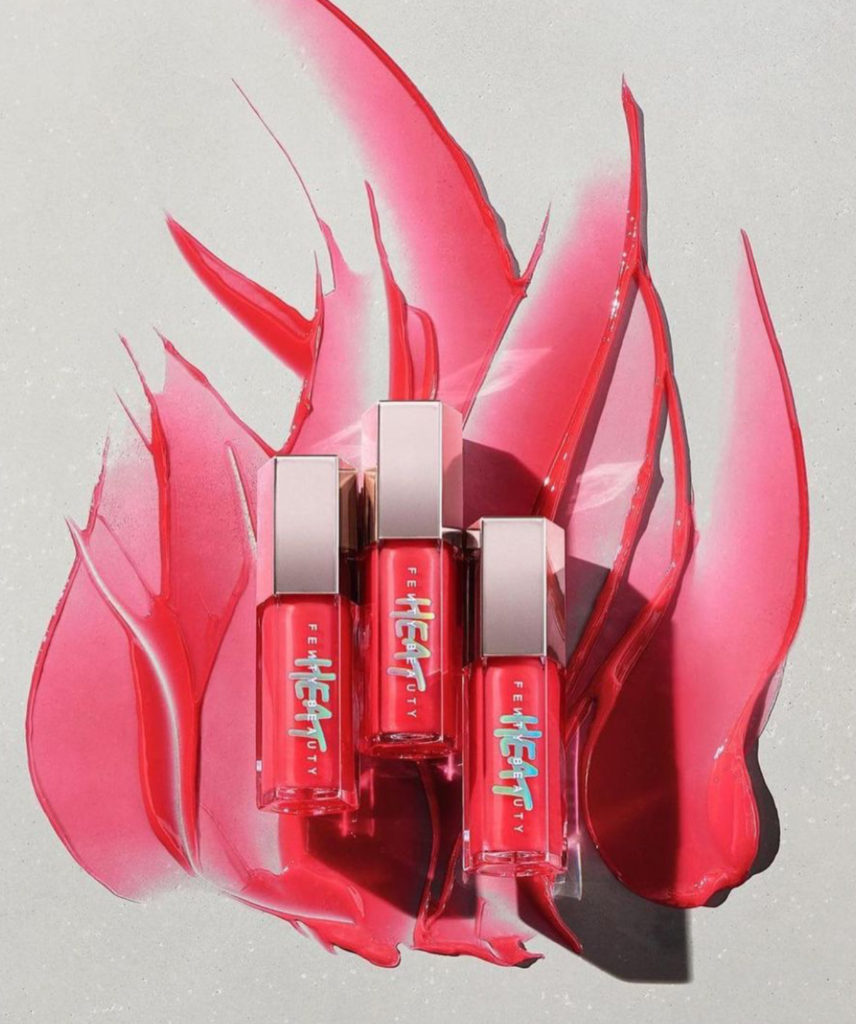 One of the quickest ways to know if something is going to be popular is by taking a glance at social media. If people are talking about it, if it is trending then you already know that it is going to be one hot commodity!
Nevertheless, what are people saying about Gloss Bomb Heat? Here are few of the thoughts we saw people tweeting, commenting and at-ing others about!
Gimme da heat mama!
I'm ready! Been ready.
We need more detail! Is she a plumping gloss ooouuu this is so fire!
Spicy like my attitude.
We are going to need a swatch!
Y'all be dropping this on my payday, the choice has made itself.
Something else for us to buy ugh.
FINALLY… Something I don't need to buy because my lips are big enough! Thank you Jesus!
Need more colors! Not only red.
Take my entire savings at this point.
Had me at 'shimmer free.'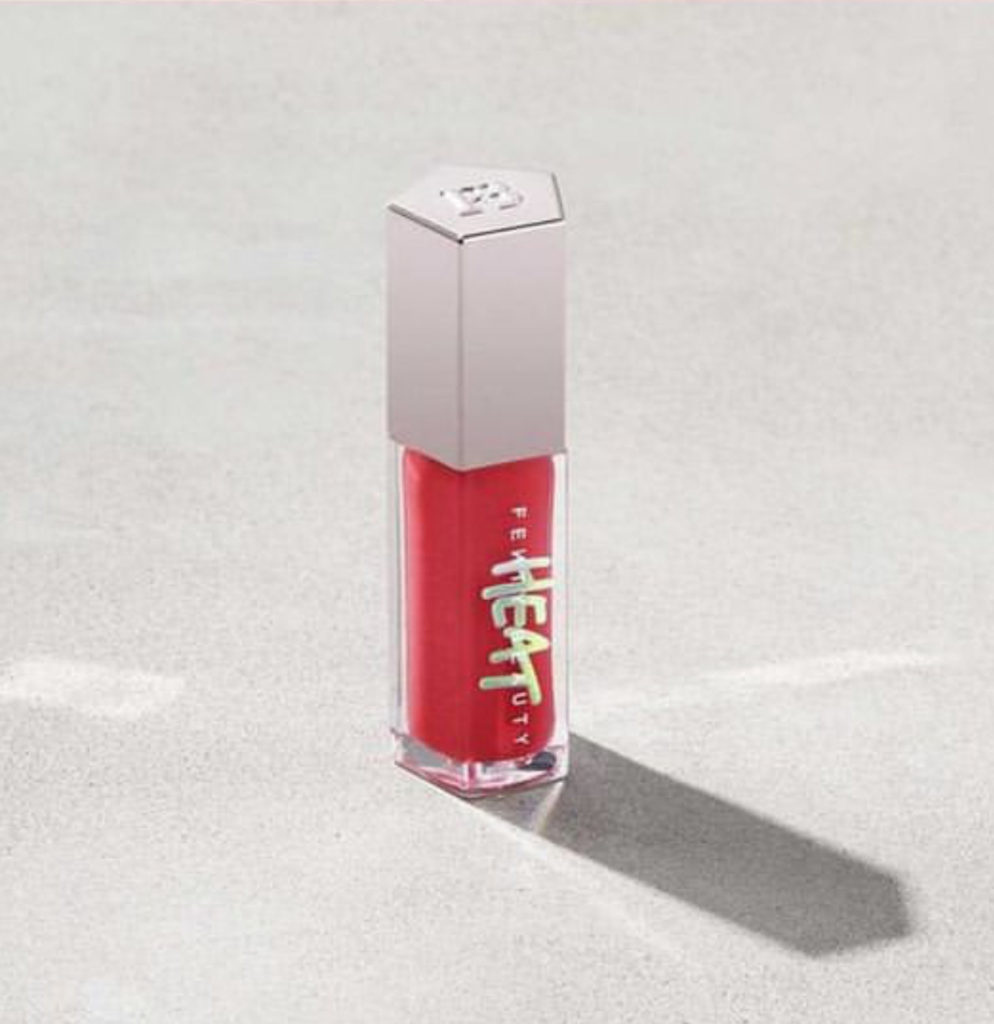 Hot Girl Summer Loading…
It's giving cherry jolly rancher and I'm HERE FOR IT!!
No one will EVER do gloss like Fenty!!!!
I need this.
Yesss can't wait!
I literally have no words man.
Lawwwwwddd I need!!!!!
I KNOW THAT'S RIGHT!
WTF? This woman brings the best gloss of the future!
Y'all don't miss huh?
I am asking for it, I am dying for it!!! Can't wait!
How dare you release things I can't stop myself from purchasing.
How many colors??!
Never disappoints.
Dam I'm really about to sit and update my phone to post the new fire heart emoji on this.
Beauty Cheat Sheet- IN SUMMARY What Is This Product All About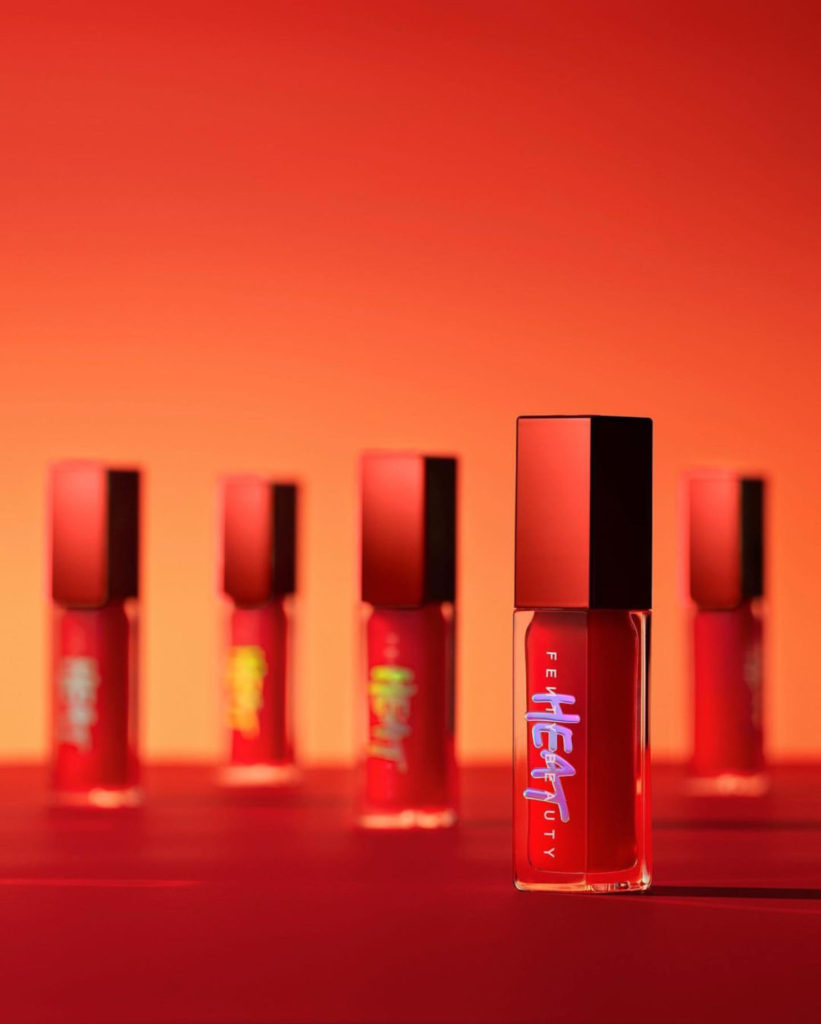 As one can see, the people have spoken and they are loving this new release from Fenty Beauty! We know there is a lot to know about it from fragrance (yes, it does have one) to formula. So we have taken it upon ourselves to try to compile all the main deets into one small cheat sheet list.
Hope you find it helpful and useful. So here it is… all the main facts you need to know:
Lush, smooth texture with a hint of tint that feels comfortable, and nourishing
Instant plumping effect
With Plump Job Complex, an innovative blend of ingredients, including ginger root oil and capsicum fruit extract to gently titillate and plump lips
Intense wet look shine
Light peach scent
With conditioning shea butter and Vitamin E to help lock in moisture
Shimmer free color that's easily applied alone or layered over lipstick
A mix of pepper and ginger root that instantly stimulates and plumps for juicy lips
Fenty Gloss Bomb Heat – The Final Details to Know!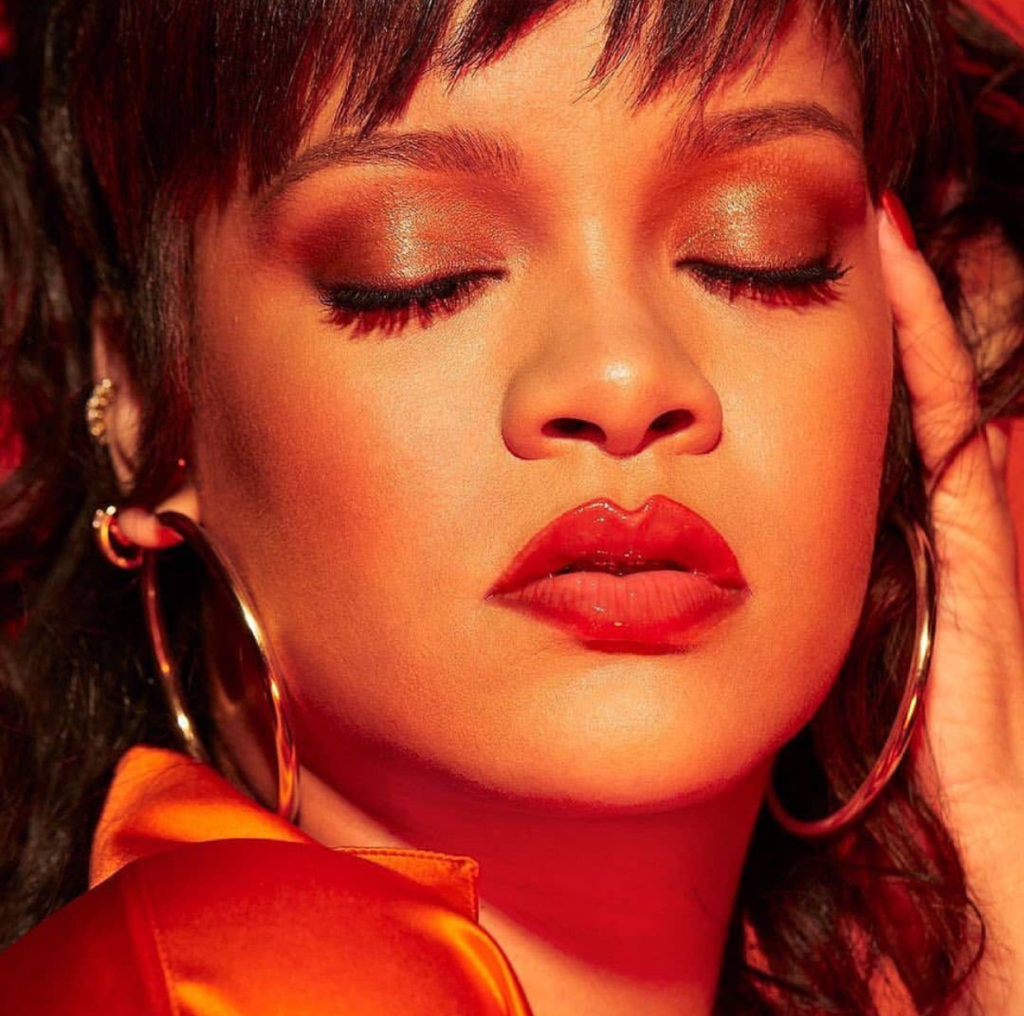 Okay, we know as per usual we through a lot of beauty intel at you guys today, but we like to make sure we get you all the necessary details. Nevertheless, there are still a few more things to cover before we let y'all go. Like we have to talk price and official drop dates and stuff.
First up, the when baby? As mentioned this is a summer release and Rihanna is giving her fans a nice June drop. So far, Gloss Bomb Heat is all set to release on June 24th. Set your alarms, mark your calendars, because every Fenty Beauty new release goes fast. You do not want to miss out so be sure to get to a store or online ASAP.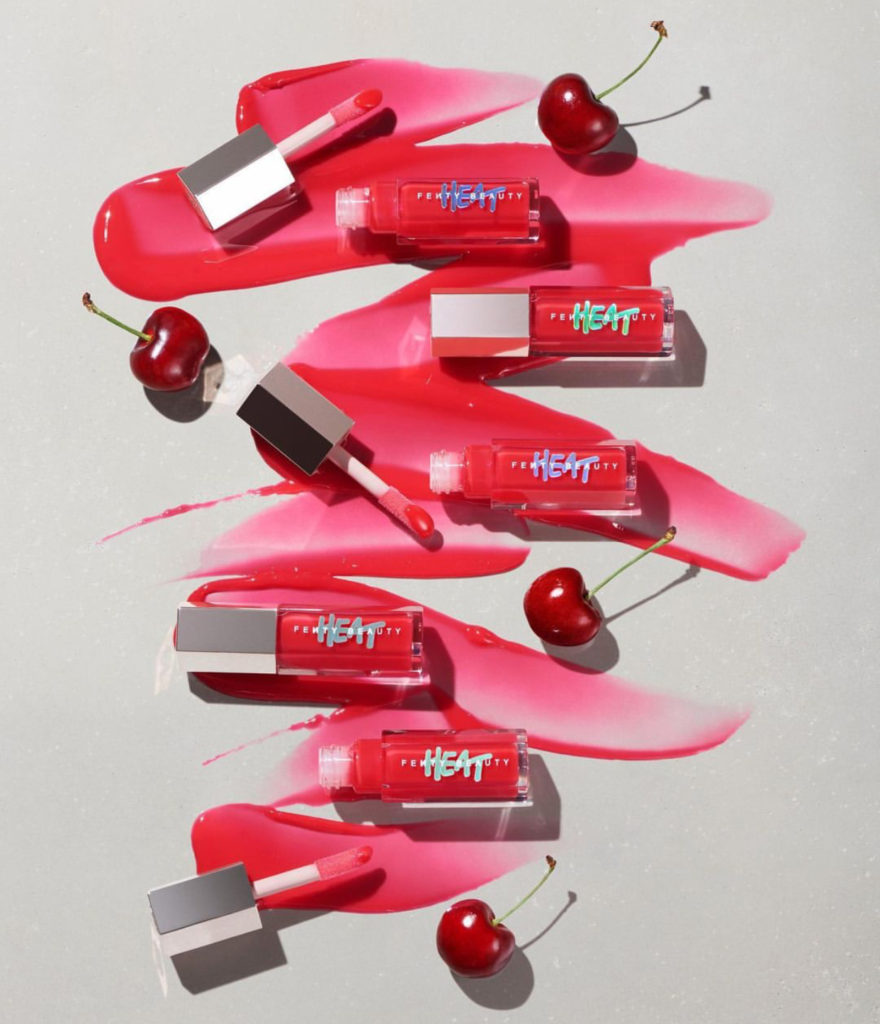 Next up, where can Fenty Beauty lovers go to get their makeup goods? Well, once June 24th rolls around feel free to head in store at Sephora, Harvey Nichols as well as Boots UK. Moreover, if you prefer online shopping Rihanna has you covered in that arena too. The HOT CHERRY summer lip gloss by Fenty Beauty will also be available on the brand's website, FentyBeauty.com.
Lastly, the time has come to talk price point. This new gloss bomb falls right in the same coin category as the rest of it's family. Gloss Bomb Heat will retail for UNDER $25! Get ready to get your hands on yours for just $22 each. Happy shopping Beauties!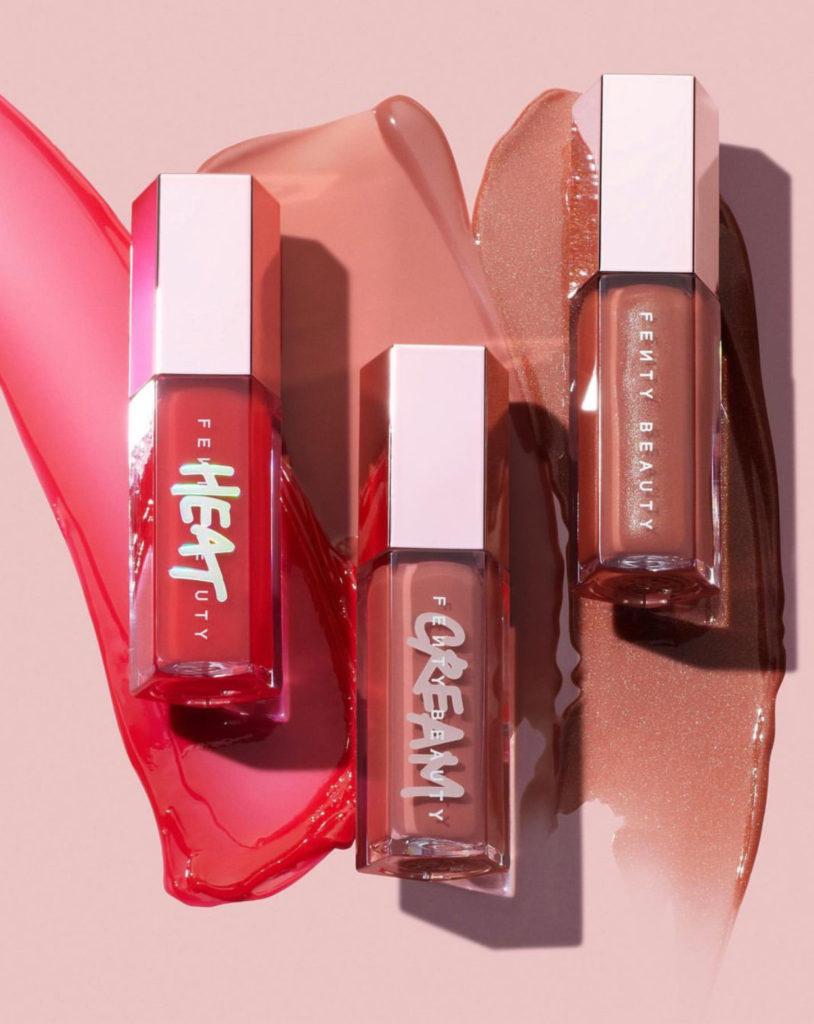 **Want Even More Fashion, Beauty, Lifestyle, Health as well as Celebrity Style Sighting News, Insights as well as Trends? Download Our New Shiny App! Click HERE**
Thoughts on Fenty Beauty Gloss Bomb Heat -For The Sexiest Summer Makeup Look Ever? Well let's connect then! Join the discussion and talk all things fashion as well as celebrity style sighting related with us by dropping a comment like its hot down low. Or also hit us up on our Facebook, Instagram (1966mag), Tumblr, Pinterest or tweet us @1966magazine.