Fashion
Fenty Skin Plush Puddin' Intensive Recovery Lip Mask!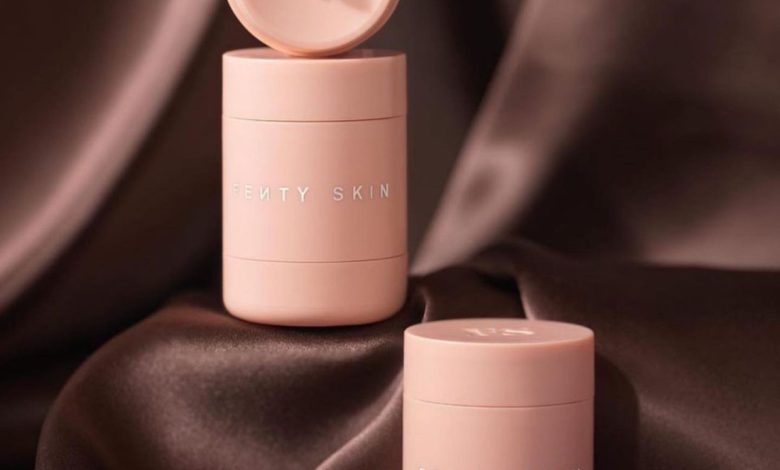 Say no to dryness! Rihanna is out here doing it again this season and blessing us with a new nourishing lip product. The Fenty Skin Plush Puddin' Intensive Recovery Lip Mask with Pomegranate Sterols + Vitamin E will replenish and give your pout EXTRA radiance!
Yes, we are absolutely loving the timing of this latest beauty drop; because tis' a season for lips to be SUPER dry! Winter air is no joke on a pair of lips; therefore, unless you want your kisser to resemble the Sahara Desert, you are going to need a little help. And Rihanna's lip mask will definitely give the skincare assistance you may need. How?
Well, the formulation of Plush Puddin' is simply fantastic. Right of the bat, here are a few lip benefits that you can look forward to experiencing. They include:
Instantly hydrates and nourishes
Smoothes lip texture
Helps reduce the look of fine lines as well as wrinkles (aka "anti-aging")
Firms and encourages elasticity improvements
Leaves lips appearing more sculpted, defined as well as fuller
Long lasting moisturizing for both day and night
Results that are noticeable in one week; especially, when it comes to achieving firmer, smoother and bouncier lips
Now, we know the above sounds really good. But can you put confidence in those benefits? Yes!
Fenty Skin is being very transparent with this lip mask by providing the stats and numbers from their 4 week clinical study involving 55 people. The findings? Over 90% found Plush Puddin' restores, hydrates and conditions lips overnight while also leaving lips feeling soft in the morning. Amazing!
Fenty Skin Plush Puddin' Intensive Recovery Lip Mask!
What other deets is Rihanna's skincare brand revealing about this lippie drop? Plenty! Here's what the company has to say about their mask for the lips! Fenty Skin states,
"Introducing Plush Puddin' Intensive Recovery Lip Mask! We're talking next level lip care for a naturally luscious, plumper looking pout. [So] make room for ya lip spa in a lil' pot!
Get people talking about your naturally luscious lips with this next-level lip care. The plush, pudding-like texture coats lips with supercharged moisture. Resulting in a smoother, firmer and plumper looking pout.
Infused with a light vanilla scent and flavor; [Plush Puddin'] revives dry, flaky lips, leaving them restored, soft and replenished. Instantly provides long lasting hydration day and night. Firms and improves elasticity in just one week; smooths texture and reduces the look of lines and wrinkles in just one week!"
Plush Puddin Lip Mask- Seeing Is Believing and What the People Are Saying!
Should we take a quick look at some visual evidence? Let's! Since the best way to know if a product really works is to see it in action.
Moreover, Fenty Skin is nicely providing several Before and After pictures for your viewing pleasure on their own website. However, we are just going to go with one we thought showed the results really well for now in this feature. Ready? Cool, scroll below!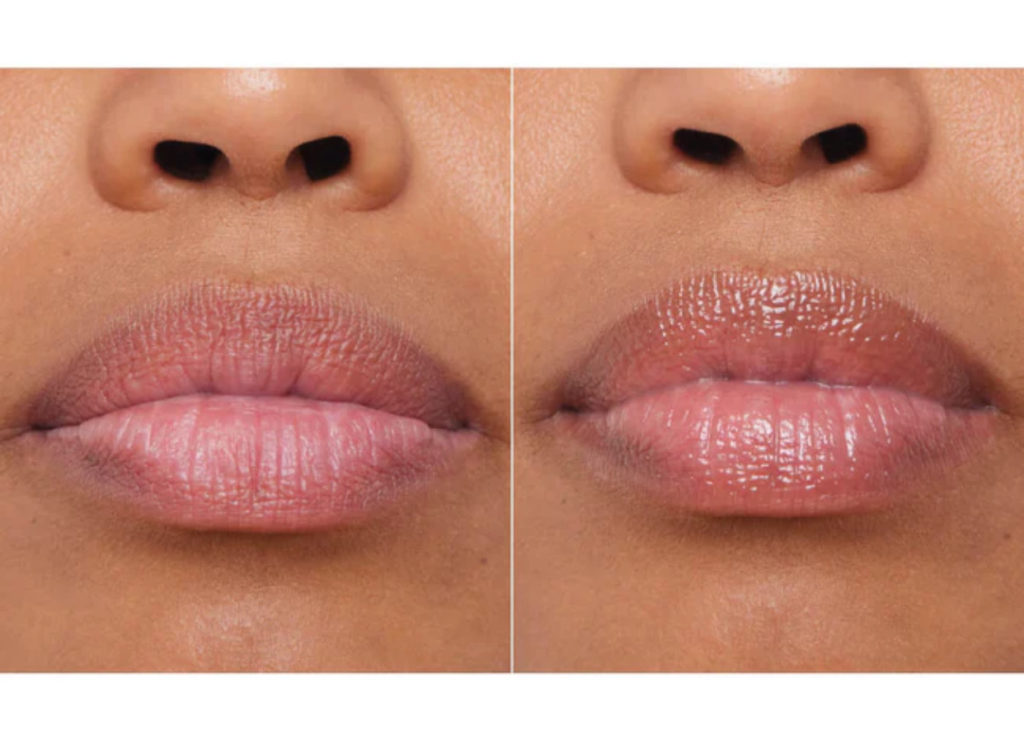 Theres a noticeable difference. First pic, the lips are clearly lacking moisture. But, Plush Puddin' saves the day by revitalizing and giving the lips a nice clear, lip shine. Pretty!
Fenty Skin Lip Mask- The Final Things to Know
Okay, as usual we know that we through a LOT of information at you today. However, business is not done and concluded just yet babes. There's still a few more details to discuss. Intel such as where you can purchase this skincare item; when it will drop, as well as how much it will cost you.
Therefore, let's get right to it. Why don't we begin with where you will be able to buy Plush Puddin'? Well, for one, you can head right online to the official Fenty Skin store (www.fentyskin.com). OR, you can go to SEPHORA's website.
Simple enough. We all know that's the usual drill so let's move on to the release date. Thankfully, there will not be a long wait to get this lip mask product. So far, word on these Fenty streets have the drop date set at December 2nd. So then, don't forget to mark your calendars!
Alright, now for the final and probably most important piece of information. Pricing. Rihanna's lip mask is falling into a nice affordable price point. It falls right under $25. If you would like to get your beauty hands on the Fenty Skin Plush Puddin' Lip Mask expect to pay out just $22. Happy shopping Loves!
**Want Even More Beauty, Lifestyle, Hair, Fashion as well as Celebrity Style Sighting News, Insights as well as Trends? Well Honey do we have something special for you! Download Our New Shiny App! Click HERE**
Thoughts on Fenty Skin Plush Puddin' Intensive Recovery Lip Mask!!!!!? Well let's connect then! We're always around and love to hear from you. Therefore, join the discussion and talk all things 1966 Magazine; fashion as well as celebrity style sighting related with us by dropping a comment like its hot down low. Or also hit us up on our Facebook, Instagram (1966mag); Tumblr, Pinterest or tweet us @1966magazine.