Fashion
FKA Twigs Wearing Simone Rocha SS22! -Ask and Tell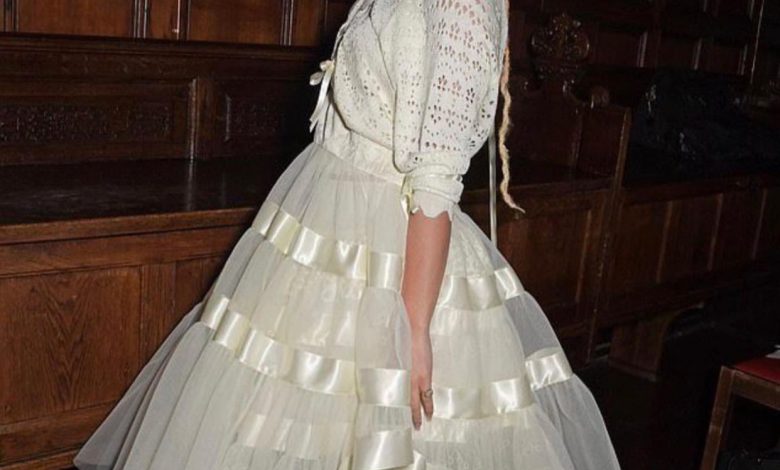 The Item: We spy with our little fabulous couture eye… The always gorgeous FKA Twigs Wearing Simone Rocha SS22! The stunningly electric singer donned her ethereal gown while attending the Simone Rocha Fall/Winter 2022 fashion show. The celebrity studded runway show that was also attended by Anna Wintour as well as Edward Enninful; was held in London, England.
You Asked: OMG she looks like a little angel! I just love this dress on FKA Twigs. I think I saw that it is by Simone Rocha. Just curious… Is this look from the latest collection? Thank you!
FKA Twigs Wearing Simone Rocha SS22! -Ask and Tell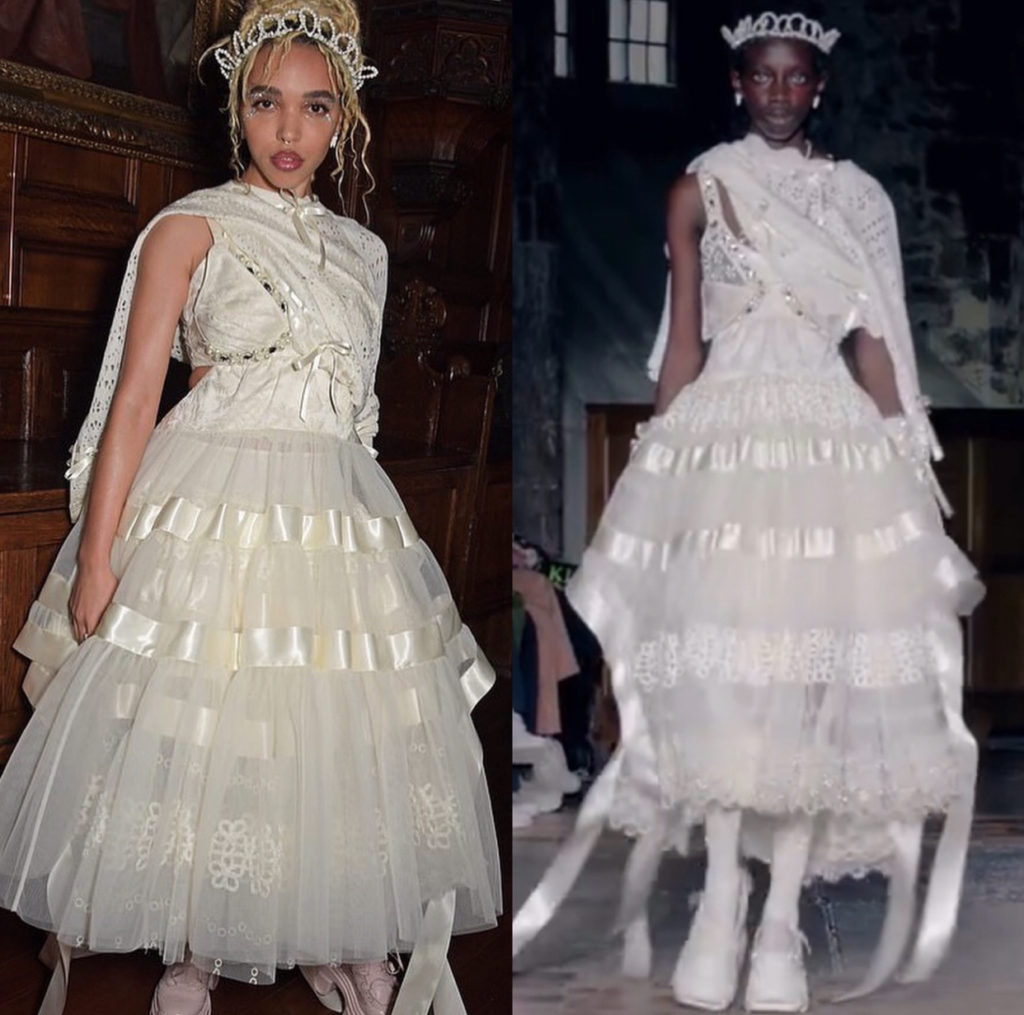 The Verdict: Hey Fashion-nista! We too absolutely LOVED and adored Twig's beautiful designer gown with lace and embroidery detailing. She always look so pretty and this particular look is no different. Nevertheless, let's get into answering your fashion inquiry!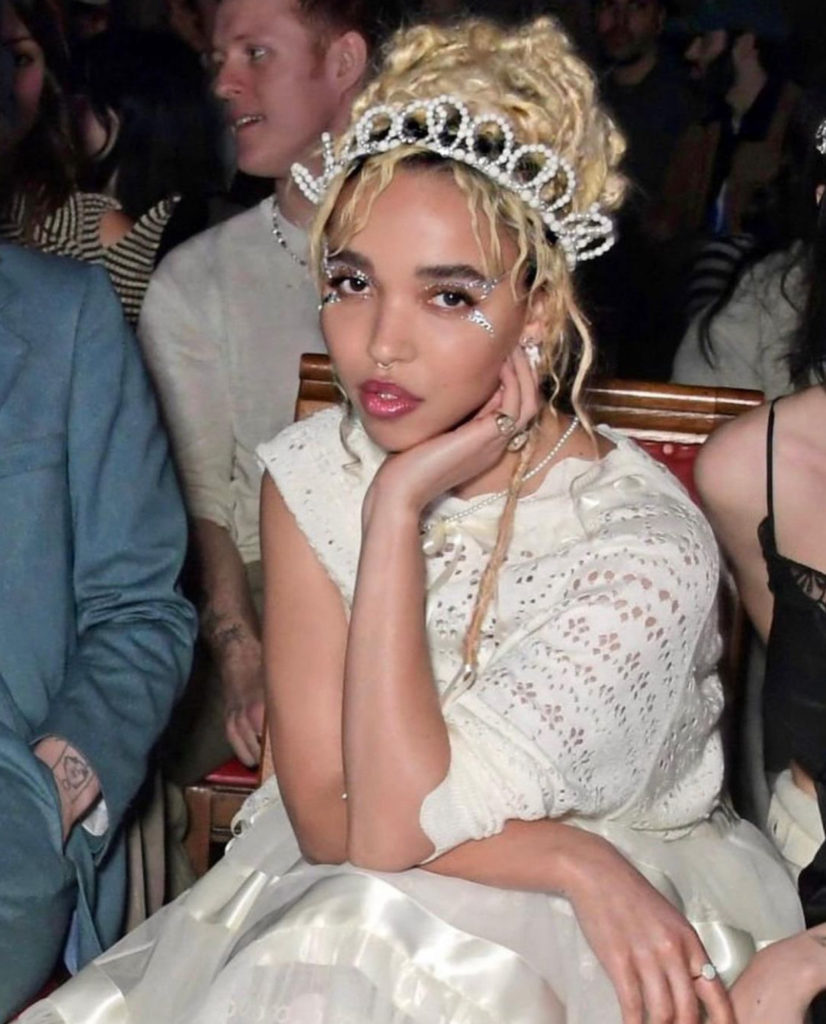 First of all, you are correct! FKA Twigs is wearing an off the runway design by couture label, Simone Rocha. While FKA Twigs did attend the latest Simone Rocha fashion show (for the Fall/Winter 2022 RTW aka Ready to Wear Collection); Twigs pretty dress is actually from the haute couture brand's Spring Summer 2022 collection.
Hope that answered your fashion question! If you or a style obsessed gal pal has one they would like to ask give us a follow on Instagram, slide into our DMs and ask away.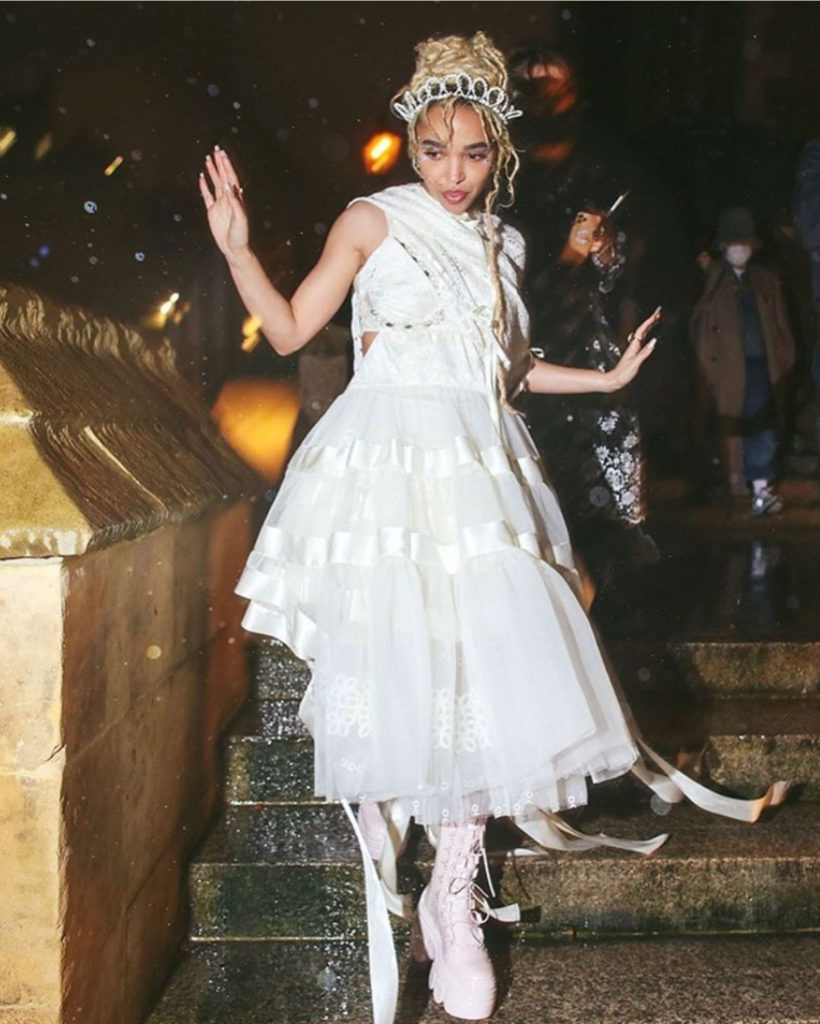 **Want Even More Fashion as well as Celebrity Style Sighting News, Insights as well as Trends? Download Our New Shiny App! Click HERE**
Thoughts on FKA Twigs Wearing Simone Rocha SS22! -Ask and Tell? Well let's connect then! Join the discussion and talk all things fashion as well as celebrity style sighting related with us by dropping a comment like its hot down low. Or also hit us up on our Facebook, Instagram (1966mag), Tumblr, Pinterest or tweet us @1966magazine.