Fashion
Forvrmood by Jackie Aina Joins Sephora Selfcare Product Lineup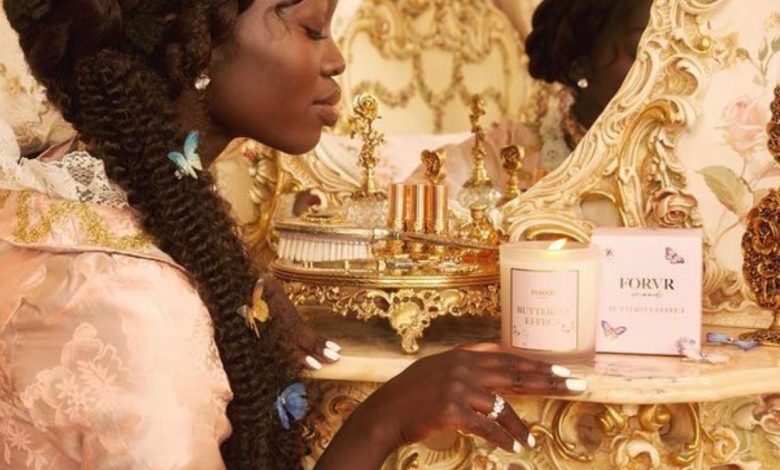 Forvrmood by Jackie Aina joins Sephora and it is a BIG DEAL! This move will allow candle lovers to get their hands on the trendy candles faster and more conveniently. PLUS… this helps to move black businesses forward several steps when it comes to snagging bigger distribution deals.
Forvrmood by Jackie Aina Joins Sephora Selfcare Product Lineup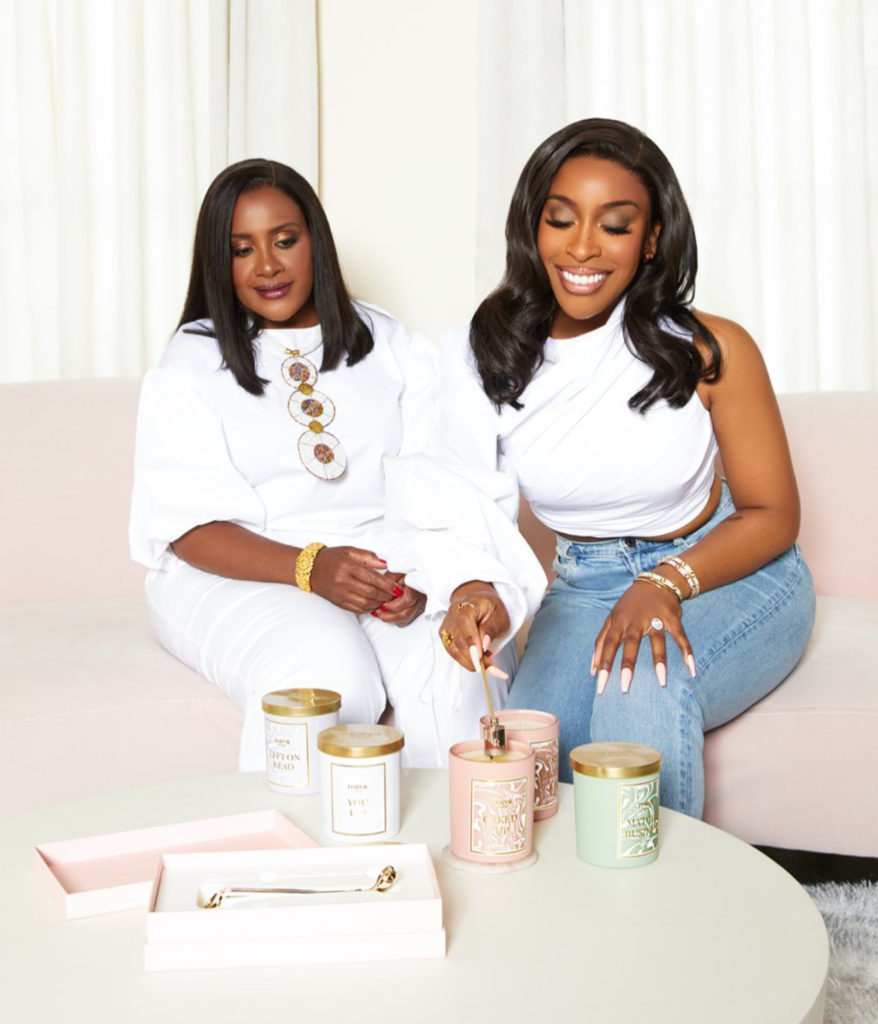 The first tangible benefit to Jackie Aina's candles being in store is the luxury of getting to learn about them more in person. There are still plenty of people who enjoy purchasing products at a store than online. Why is that?
For one thing, online, you do not know what you are getting. Product pictures do not always tell the full story. They may look pretty and nice, but upon arrival the item may look altogether different. Not cool.
Nevertheless, now potential buyers and Forvrmood fans will be able to get more "hands on" with Jackie's candles; seeing them up close from the packaging to their shape and size. Additionally, consumers will be able to check out each of the candles' amazing scents!
This move to being available in a retail Beauty store is a game changer for Jackie. This will give her current more access to her products. Plus, expose the Forvrmood brand to new buyers who may not have had the opportunity to get exposed to and come to know Aina's company.
Candle Decoration Ideas: Why Jackie Aina's Candles are Perfect!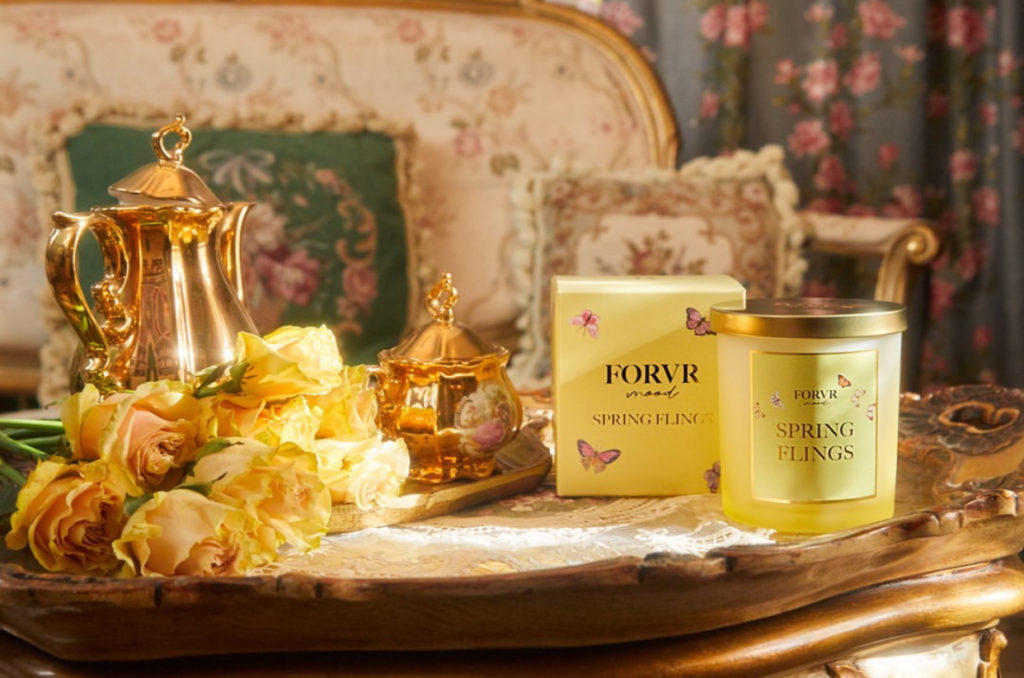 If decor is everything to you, then Forvrmood candles are definitely must-have items to consider! For one thing, you will love how gorgeously colorful they all are. All the various vivacious tones are vibrant, calming and extremely pretty.
Moreover, they harmoniously blend nicely into a wide array decor tastes. Whether your style is glitzy, conservative or quirky; Jackie's candles are a seamless and stylish fit. It's a cinch to find a shade that will match your personal decor flair and tastes.
Forvrmood by Jackie Aina Joins Sephora: Room Spray – Some Quick Beauty Intel!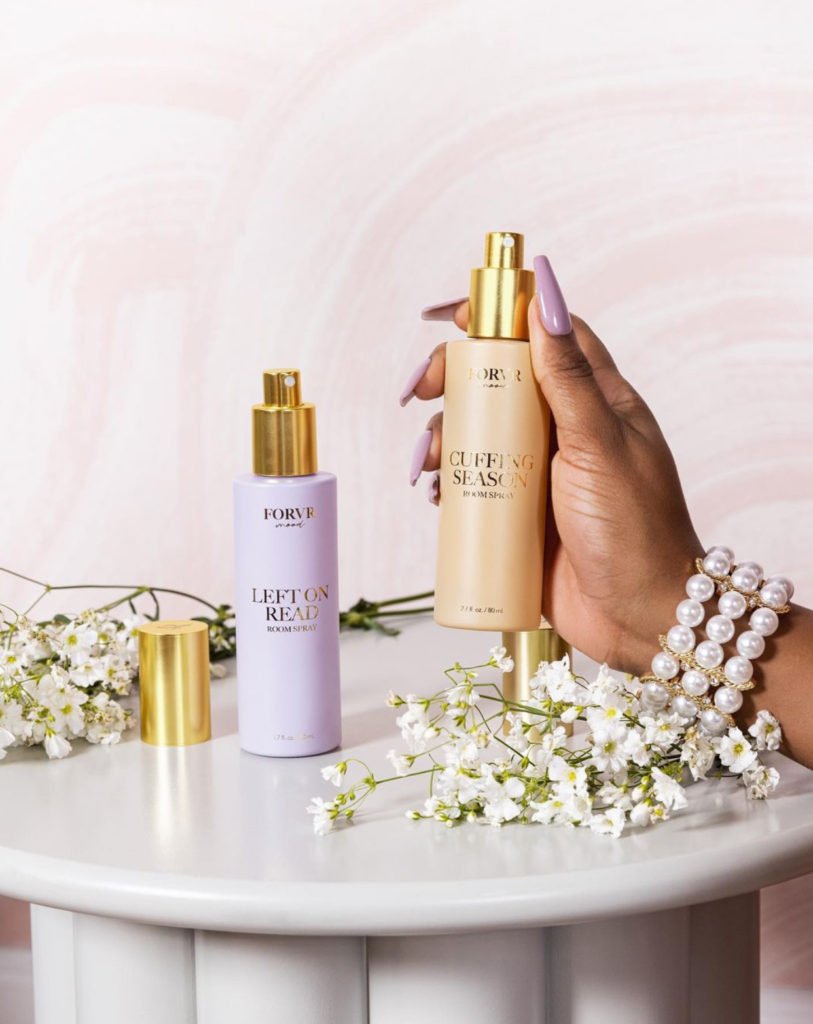 Have you had a chance to check out Jackie Aina's room sprays or candles? Well, just in case you haven't here's a quick review on both! In regards to Forvrmood's sprays, the relaxation brand states,
Think of room sprays as your favorite candle in a bottle! Use the room sprays to add a little piece of your favorite candle scent to anywhere you are. Spritz to your heart's desire!
Use it to add your fav fragrance to anywhere you are. You blew up the bathroom? Room spray. You cooked something with a lingering smell? Room spray. You live in a dorm and can't have an open flame but love fragrance? Room spray.
No matter the current season, Cuffing Season is always right around the corner. Grab this Room Spray, bust out the champagne (or sparkling cider for you youngins,) and set the mood. (Boo not included).
With its warm, modern-take-on-floral scent, Cuffing Season sets the perfect mood for an ambient night in solo or with bae.
Forvrmood Room Spray Product Reviews- What is Really Being Said?
Online Jackie's room sprays are scoring MAJORLY high! In several rating systems her room sprays are being rated near five stars; with several sprays scoring a total of five out of five stars! Wow!
Nevertheless, it is in what we know as "consumer comments" that we really learn how good a product is or isn't. Here's a few product reviews from real people and real customers!
"This scent is AMAZING! I'm a fan of the candles. Now, I'm a fan of the room sprays too. I love the product quality. I'm definitely a forever fan of Fovr Mood."
"Just got my room spray, it came in at perfect timing because I spent my day off cleaning my room, and this was the finishing touch I needed. The smell is super long lasting! All I did was two pumps, and the smell is still in the air 3.5hrs later.I'm beyond impressed!"

"This room spray smells just like the candle if you have both it takes the fragrance to another level . I say a must have to add to your collection or just to simply have to take on vacation so cuffing season is always with you."
Forvrmood by Jackie Aina Candles- Everything to Know Right Now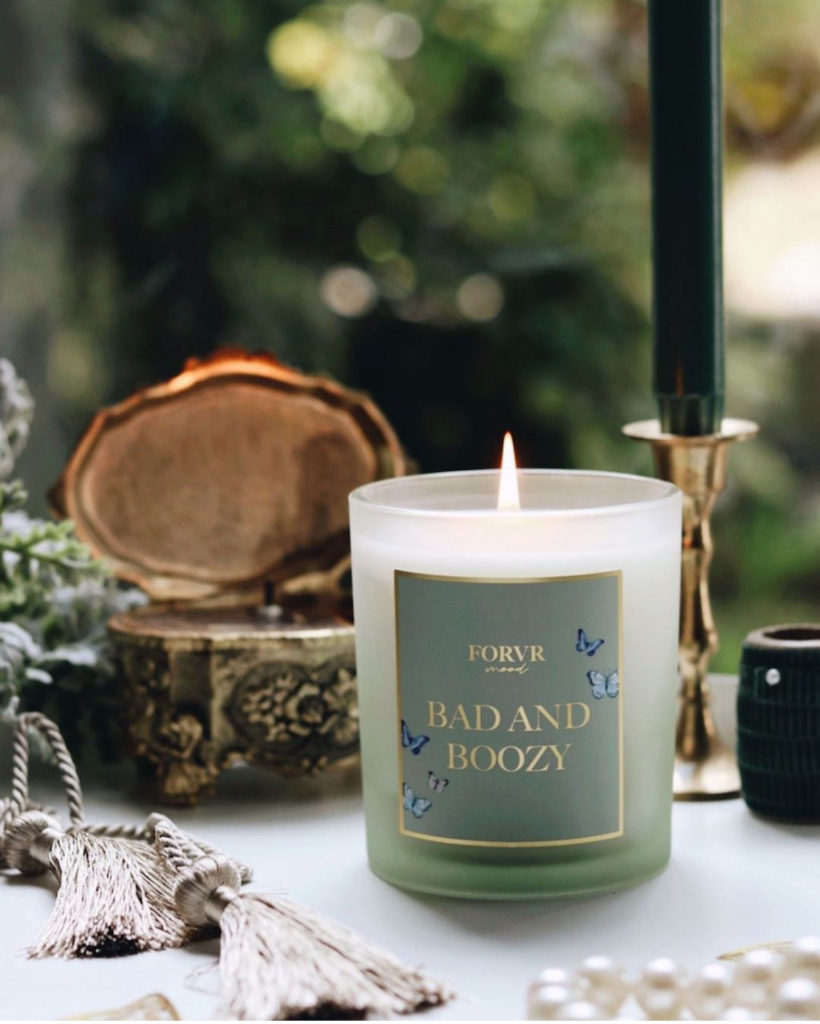 Now onto the big ticket item… Jackie's awesome candles! Her candles started a major shift and change in the beauty and selfcare realm. One after another, candle brands starting popping up but nothing is stopping the originator from still leading the pack.
What makes Aina's candles so much better than the rest? Well, allow her brand to fill you in on why! Forvrmood reveals,
"If you're not a candle fanatic, you're about to be! We [are] about to have your homes smelling right and we ship internationally! 65 hour burn time, 100% coconut soy wax; hand poured in California, no paraffin, no phthalates and cruelty free.
Each candle comes with a gold, branded lid and beautiful packaging. Decorative painted glass vessel made to last. Meticulously crafted fragrance that's noticeable before you light the candle; and strong throw… beautiful room filling fragrance. [The] quality of wax allows you to enjoy the candles longer and being eco-friendly, the 100% cotton wick ensures a smooth burn.
Hold up, wait a minute… Y'all thought we was finished?! In addition to our candles, we're also launching 100% mulberry silk headbands and pillowcases! Grab yours while ya can. Your skin will thank you.
We set out to create a luxury self-care brand for black women first… [and] believe you deserve to be spoiled daily.  We started with fragrance and expand into all aspects of self-care.  Let us cherish and pamper you each and every day."
Forvrmood Candles by Jackie Aina Product Reviews-What Real Customers Think!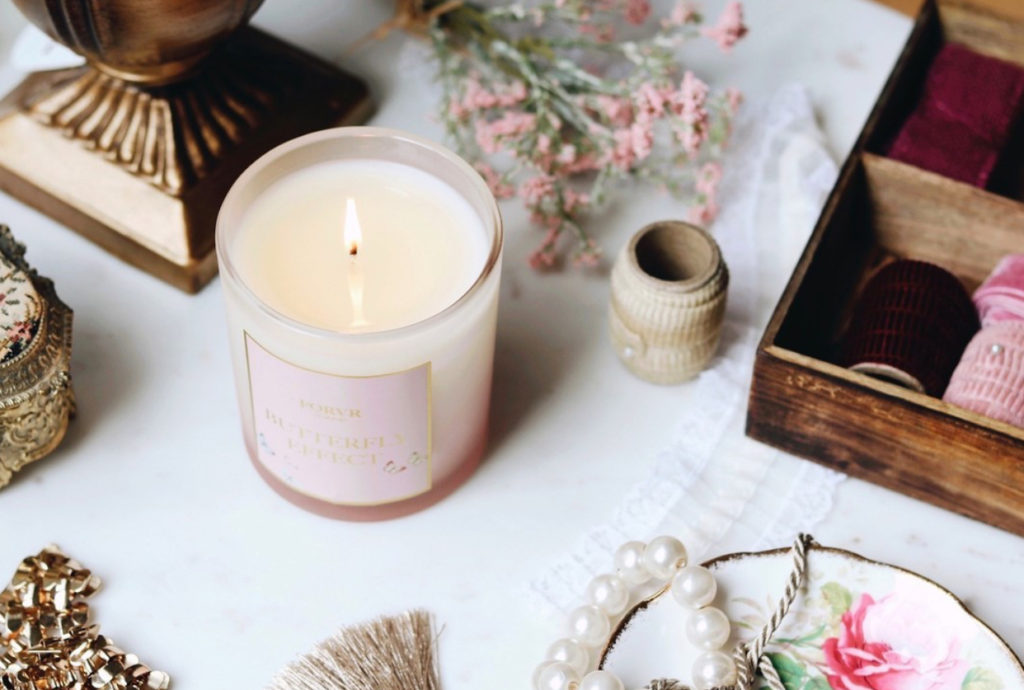 Since their release, these candles by Jackie have been gaining more and more fans! Everyone loves them and want even MORE selection and variety in the future! Nevertheless, below are real reviews by real customers of Aina. Here's why they love Forvrmood.
"All I will say is, you can tell she did the research behind this. You can tell that she invested her time and care into this. I never in my life expected to pay almost $40 for a candle, but this is one of those things you purchase where you know that you are getting your money's worth."
"My first and I'm sure now not my last candle from Forvr Mood. I got Spring Flings and the throw is really good, the whole room smells beautiful."
"This candle is bright and more of a sweet floral, which makes it a true crowd pleaser. I've been burning it everyday since I purchased it and the scent hasn't gotten weaker with more burn time at all. I hope Forvrmood comes out with supersized candles at some point, because this is now my favorite candle scent of all time."
"This was my first purchase from Forvr Mood and I was not disappointed. I'm not a big candle person but I have become one! This candle smells delicious and makes me crave something sweet 😋 After about an hour the smell is all around my apartment and I love it! I will be buying more!!"
"This candle smells amazing, I gifted it to a friend I liked it so much."
"This candle is delicious! The scent is nothing short of intoxicating; I love burning it to help me unwind and decompress after a busy day. I'd give everything to have this as a perfume so I can have the fragrance go with me throughout the day."
Forvrmood by Jackie Aina Joins Sephora -Final Tips: How to Get the Best Burn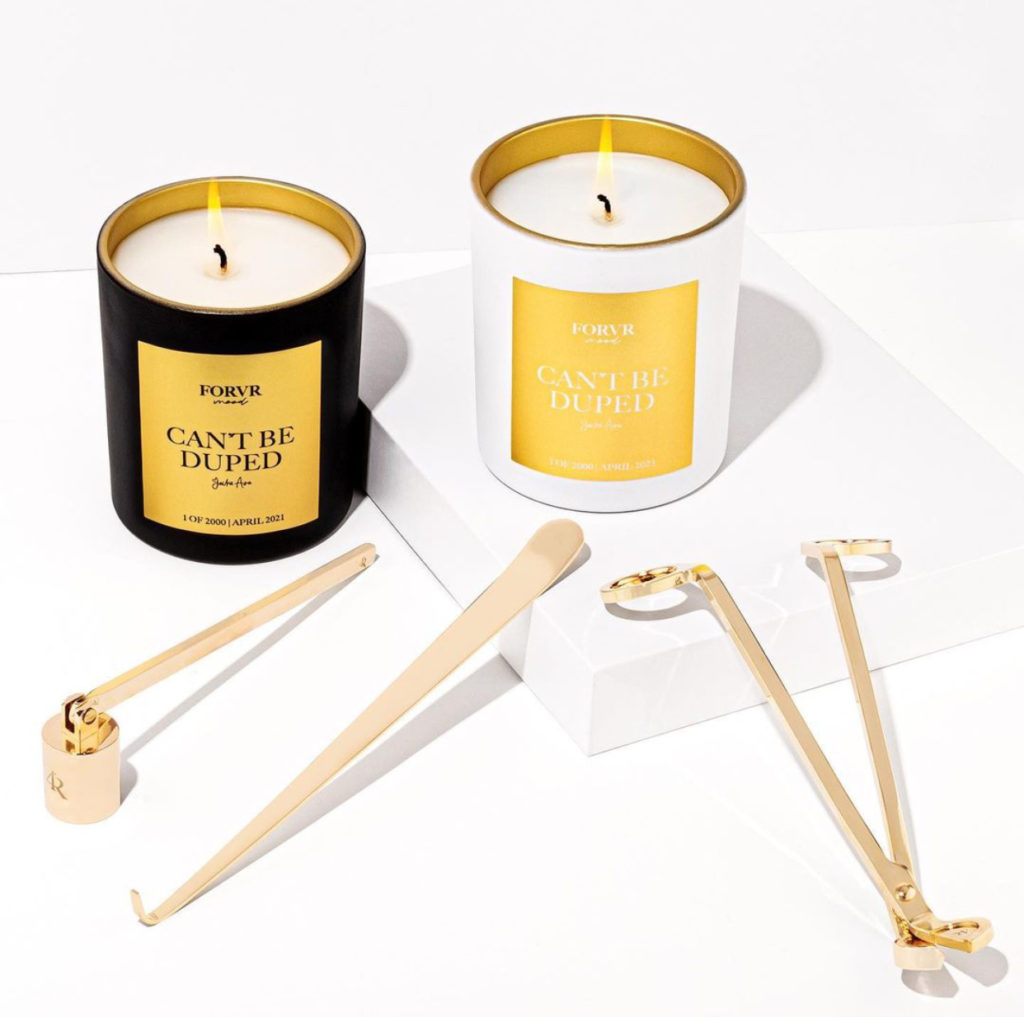 If you are new to the realm and fabulous world of candles OR you need a refresher on how to get the most out of your candles. Then this last section will be for you! Jackie Aina is a boss babe who is really big on making sure her customers are happy and well-informed.
Her Forvrmood brand is one of the few, who takes time to make sure to alert customers to any additional intel that may be necessary in order to make products more effective, safe and efficient. Therefore, what should one know when it comes to burning candles from Forvrmood? This is what the company recommends:
Center and trim wick to 1/4 inch (6mm) before each lighting.
We recommend burning for no more than four hours at a time.
Place candle on stable and heat-resistant surfaces only.
Swap your candle for a new one when only ½ inch of wax remains.
Burn within sight. Place lid onto lit candle to extinguish the flame.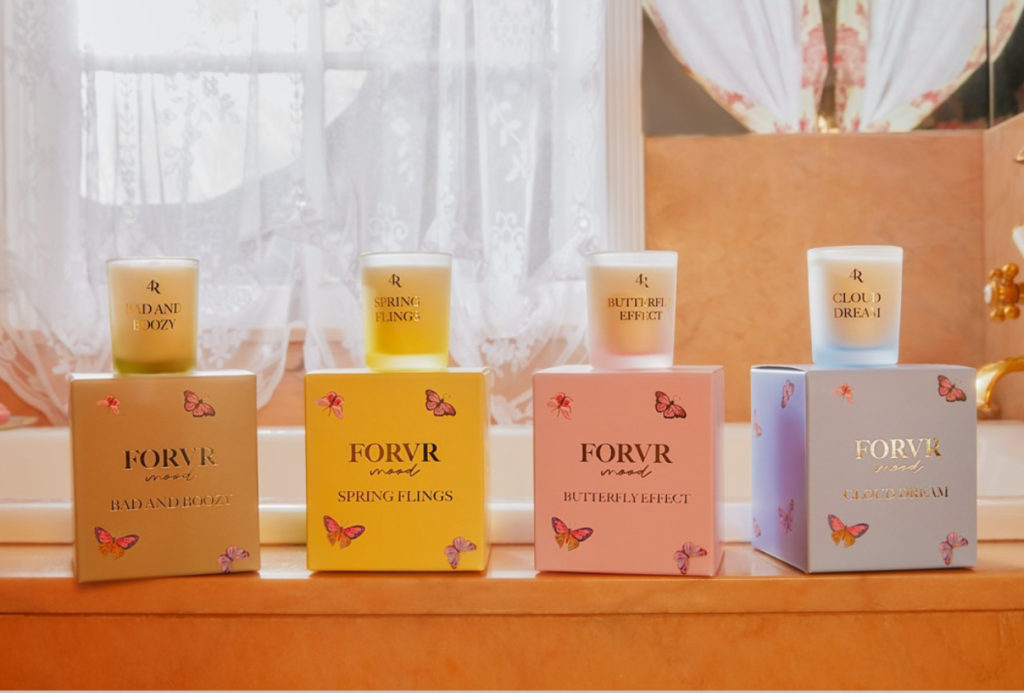 **Want Even More Fashion, Beauty, Lifestyle, Health as well as Celebrity Style Sighting News, Insights as well as Trends? Download Our New Shiny App! Click HERE**
Thoughts on Forvrmood by Jackie Aina Joins Sephora Selfcare Product Lineup? Well let's connect then! Join the discussion and talk all things fashion as well as celebrity style sighting related with us by dropping a comment like its hot down low. Or also hit us up on our Facebook, Instagram (1966mag), Tumblr, Pinterest or tweet us @1966magazine.