Tech
Fred Taylor's Agent Scammed Him Out Of $3M During His NFL Rookie Year, But Today, He Says 'It's A Blessing In Disguise'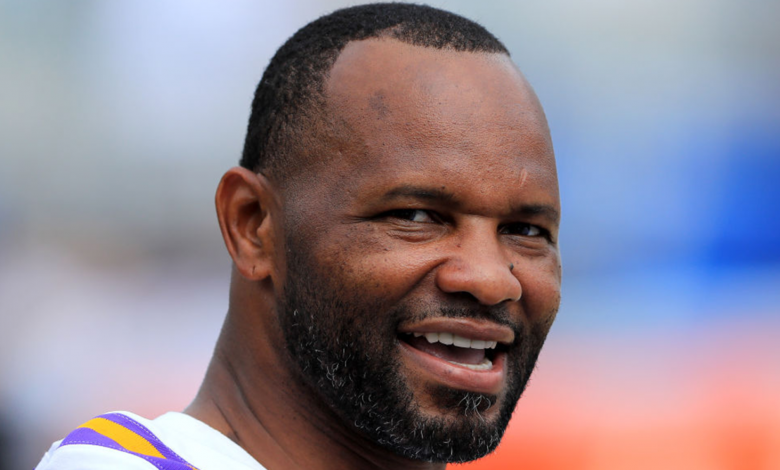 Tank Black worked hard to become of the most well-respected sports agents in the industry. According to the Sports Illustrated report, Black had over 35 NFL players signed to his South Carolina-based agency. In 1999, he would make history by signing five first-round draft picks.
It was this growing reputation that initially attracted Taylor.
Fred Taylor recently appeared on an episode of Bussin' With the Boys detailing what happened between him and Black.
"I chose my first agent first and foremost because he's a black guy. I had an opportunity to go with Leigh Steinberg. They courted me and tried to recruit me, but I turned them down. I don't even regret that," Taylor explained.
When the opportunity for Taylor to make more money from the allure of offshore accounts came up, he trusted Black to make the right decision. Little did he know, the offshore accounts were a part of an illegal Ponzi scheme that would cost him around $3 million.
"I had a $5 million signing bonus in '98. That was huge. I had the potential to make like $16 million on my rookie deal. He took that check after I signed it, and I remember seeing $2.8 million go into a bank account. They took that money and invested it into an offshore account, which eventually became a Ponzi scheme," Taylor recalled.
"They would give me these window documents of what I was getting for return on investment, which was like 30 grand a month. Fast forward, it ends up being a Ponzi scheme, total bullsh-t. My money was frozen. I ended up getting back about $2 million of it. So I lost $300,000 plus whatever interest I could've made," he continued explaining on the podcast.