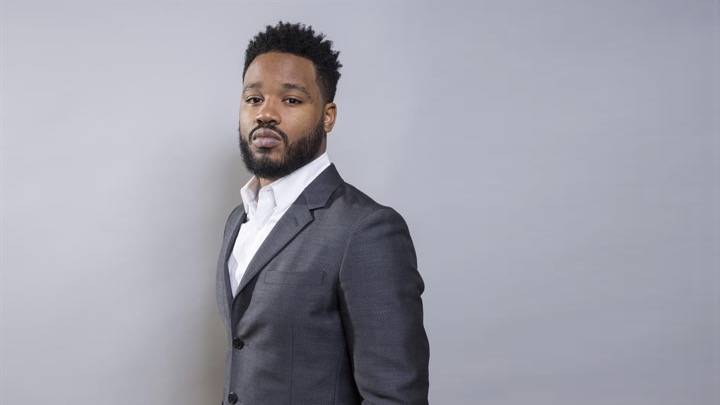 He's Marvel Studios' youngest filmmaker and with the success of "Black Panther," his third film, which brought in a record-breaking $235 million during its opening weekend, and hit over $1 Billion worldwide, writer and director Ryan Coogler has quickly become a fixture in Hollywood.
In 2013, he gained attention and acclaim at the Sundance Film Festival with the release of his debut film "Fruitvale Station." In 2018, he was hailed by IndieWire as a next-generation Steven Spielberg.
The 36-year-old has also directed and written for "Creed", "Judas and the Black Messiah", and "Space Jam: A New Legacy. Now he's set to garner attention from the highly anticipated sequel to "Black Panther", which is appropriately titled "Black Panther: Wakanda Forever". The sequel will pay tribute to Chadwick Boseman, who passed away in 2020 from colon cancer.
Although this talented filmmaker has garnered success in the movie industry, he almost went down another path. The story dates back to his childhood in Oakland, California. At the time, Coogler had no idea that filmmaking would one day be his calling. He explains to Filmmaker Magazine that up until college he had aspirations to play football and become a doctor.
That's right, a doctor. He wanted to go play football and become a doctor to be an inspiration to others. But God had a different plan.
The school he was going to, Saint Mary's canceled its football program after he was there only a year, so the young wide receiver got another scholarship, this time to Sacramento State. There he changed his major to finance while taking every film class he could because of a conversation he had with his English professor, Rosemary Graham, who encouraged him to become a screenwriter.
"She looked at my essays and told me I had a creative eye, that I should go to Hollywood and write screenplays," he said. "I thought, 'Where is she getting this?' Then I thought 'Why not?' I went on the Internet, learned how to write a screenplay, and fell in love with it."
By graduation, he was "all-in" with filmmaking. Another one of his professors had told him about USC film school. "It was either go there or play wide receiver. I was short, and my prospects weren't the highest, so I jumped off that cliff and drove to L.A."
Getting into USC's film school was very difficult. Ryan said 45 students are accepted each semester from a list of 400 to 700 applicants, who are judged solely on writing samples.
Living out of a car for his first semester, Coogler made a series of short films.
"This story has to be told," said Ira Coogler, Ryan's father to the East Bay Times right before Ryan was about to go to grad school. "People in the neighborhood have to see it — the parents, the kids. Just hang in there and believe. There's delayed gratification."
"The reason I'm here now, standing proud, is my mom and dad," explains Ryan. "Take them away and my story could be one you hear all the time."
Ira, a San Francisco probation officer, introduced his three boys to sports, driving them to events around the Bay Area so they could play in safe conditions, and also coached them.
His mother, Joselyn, was a community organizer in Oakland, and introduced Ryan to the movies, thereby planting a seed. They watched movies together all the time.
Ira also brought the strict discipline so needed in the inner city, with its senseless violence and mounting homicide figures. Dad made certain his three sons knew that the word "home" didn't mean the Richmond streets.
"He was and still is (a disciplinarian)," Ryan said. "It was difficult to accept at first, but I did. I thought I