Fashion
Get Noticeably Beautiful Hair AND Save the Planet!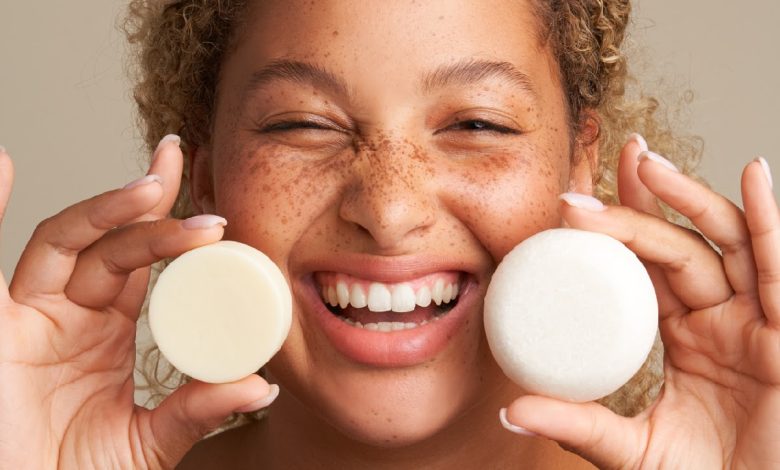 Save your strands and save the planet! Did you know that every month salons churn out thousands of pounds of waste? Also, the Beauty industry as a whole produces and tosses out around 900 pounds of waste every single minute! This alone is why Sustainable Hair Care products are becoming highly sought after and so important.
However, the stats get even more staggering. Do you know what such a figure looks like on a daily basis? Try something to the tune of over 420,000 pounds of waste every… single… day.
Therefore, you can imagine what the total number would be yearly. Just astronomical. So do we have a big waste problem effecting our beautiful earth? Oh yeah!
The solution? To start using products that allow us to be less 'wasteful.' However, many fear that by doing this they will have to use products that are not as good or effective.
Well, fear not! There are plenty of products out their are sustainable, but also very good! Today, we are going to share a haircare brand that has perfected their formulations to be able to produce results AND be eco-friendly.
Sustainable Hair Care: Get Noticeably Beautiful Hair AND Save the Planet!
Ladies and gents, meet NOT!CE Hair Co.! Canada's latest hair care company, with purpose. Furthermore, hair brand is part of Unwrapped Life's company rebrand strategy that moves to focus on sustainable hair care that still includes fan-favorites, and exciting new products.
Nonetheless, even though the brand is undergoing a new identity and vibe. Their objective and refined purpose is still the same. They have a continued passion to develop low waste items for hair that gets noticed!
So what is some other hair intel you may want to know about this amazing hair brand with a valiant purpose? Well, for one thing, this hair company is not just hopping on a 'trend.' They truly do care.
Going the more eco-friendly has been of utmost importance NOT!CE Hair Co. And it is has been a journey for them to achieve it; in order to bring high value products to the industry that are safe and beneficial to the environment. Being sustainable has truly become the brand's DNA.
NOT!CE Hair Co. is the brand empowering an earth-friendly, low-waste, and plastic-free lifestyle, and reflects the company's refined focus on its purpose for honoring, ego, experience, and Earth. Over the past six years, Unwrapped Life has been looking to redirect its efforts from building a portfolio of everyday essentials that are free from waste, to lasering in on what they do (ridiculously well) – high-quality and innovative hair care that performs. The brand offers cutting-edge products, while sustaining their goal of eliminating single-use plastic and excessive packaging waste. So, lather on.
NOT!CE Hair Co. -Sustainable Hair Care Products
Nevertheless, as mentioned NOT!CE Hair Co. is working hard to provide fabulous quality products that you can truly feel good about! They have a whole collection that you can dive into to help your hair be healthy and radiant. Learn of some details about culture astraight from the brand below!
NOT!CE Hair Co. collection is the trinity of hair care defined: EGO, EXPERIENCE, & EARTH: 
EGO – We honor your EGO: What's your ego feeling? We want you to love your noticeable results with every single lather, so much so that they do it on purpose. We've all been there, products that just don't stack up, inevitably end up in the trash, and that stops here. Intentionally selected ingredients for optimal performance leave even the most demanding of egos satisfied.
EXPERIENCE – We honor your EXPERIENCE: Tapping into your senses; luxurious lather, evocative scenting, and minimalist design work together for the ultimate in-shower experience. The luxury hair care experience you know and love is elevated, from lather to finished style, hair feels soft, manageable, and nourished and all without the plastic waste.
EARTH – We honor our EARTH: The ease and convenience of our throw-away mentality has led us on a path of destruction for our planet, and we're not having it. So much so, that our company is plastic negative; our bars prevent 2-3 plastic bottles AND they collect other companies' trash (you're welcome).
There's no looking back; hair care has been forever changed.

**Want Even More Beauty, Lifestyle, Hair, Fashion as well as Celebrity Style Sighting News, Insights as well as Trends? Well Honey do we have something special for you! Download Our New Shiny App! Click HERE**
Thoughts on Face Decals-LUXE Facial Makeup by Vittorio Masecchia in 576 Designs!!!? Well let's connect then! We're always around and love to hear from you. Therefore, join the discussion and talk all things 1966 Magazine; fashion as well as celebrity style sighting related with us by dropping a comment like its hot down low. Or also hit us up on our Facebook, Instagram (1966mag); Tumblr, Pinterest or tweet us @1966magazine.