Fashion
Hair Oils For Black Hair -Undo the Damage!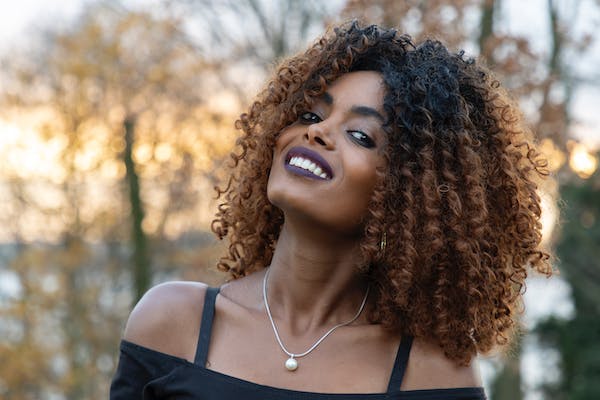 Do you have dry, damaged hair? Are trying to grow your hair longer, fuller and stronger? Well, then you MUST use hair oils for black hair!
Hair oil is so beneficial to a successful hair journey. It is a key component that you should have in your black haircare arsenal. Why?
It's because it is SO beneficial. Some of the benefits of using a good hair oil include:
Regularly using hair oil can help enhance lubrication of the hair shaft
Helps prevent hair breakage (less breakage means more growth)
Minimizes the appearance as well as prevents split ends
Provides tresses with radiant shine
Detangles and makes kinks easier to remove
Also can enhance your hair color
Yes, hair oils can do so much to improve the condition of strands. However, there is a problem. What is that?
Hair Oils For Black Hair -Undo the Damage!
Sadly, most "mainstream" products on the market today that are specifically for black hair can have an adverse effect on tresses. We repeat, many of the hair products that are for black women do not improve the condition of the consumer's hair. The problem: These products often contain harmful ingredients that can strip strands of their moisture or clog the scalp, which all may inhibit natural hair growth.
This can be quite a scary realization, but this knowledge should push us to buy from reputable black hair companies (big or small); or request more and more products that are efficient, but most importantly healthy for our hair. For example, there are pomades as well as moisturizers that contain petroleum oil. That is like taking mounds of Vaseline and styling it into your tresses.
Can you just imagine how much that could weigh down your hair and plug up your scalp? Moreover, many women use such products daily and unknowingly are working against the growth process of their locks. So unfair.
Therefore, what is the solution to keeping black hair healthy if so many hair products or tools are damaging? It takes doing a little detective work and being a little more selective in what products you should buy. Learn which ingredients are bad for your tresses, then seek out products that do not contain them.
Black hair needs moisture due to the fact that it tends to be dry. So then, purchasing  nourishing hair oils would be an advantageous buy. 3 hair oils that you should be using because they are great for black women are:


Coconut
Shea
These oils penetrate strands and moisturize the scalp. Healthy strands and healthy scalp, equals more hair growth as well as vitality. A simple equation that really works!
So then, always do your homework. Look at the ingredients list on EVERYTHING you buy. Also, never buy harmful products marketed for natural or black hair; and you will be rewarded with a beautiful, gorgeous head of hair!
**Want Even More Fashion as well as Celebrity Style Sighting News, Insights as well as Trends? Download Our New Shiny App! Click HERE**
Thoughts on Hair Oils For Black Hair -Undo the Damage!? Well let's connect then! Join the discussion and talk all things fashion as well as celebrity style sighting related with us by dropping a comment like its hot down low. Or also hit us up on our Facebook, Instagram (1966mag), Tumblr, Pinterest or tweet us @1966magazine.