Health + Wellness
Half of Americans Now Think Playing Football is 'Inappropriate' for Kids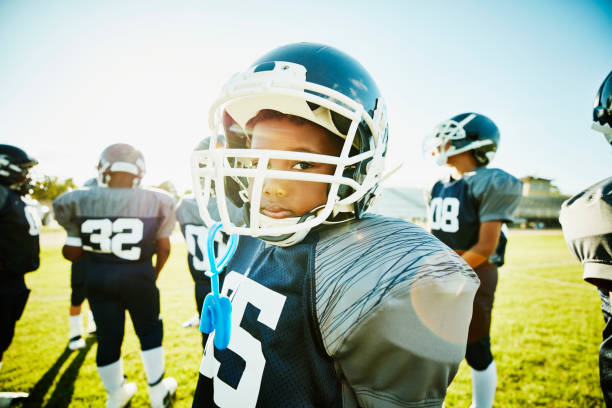 As sign-ups for youth football get underway this spring, a new study reveals that Americans may love their football, but half now believe that kids should not play the tackle version of the game.
The researchers found that of nearly 4,000 U.S. adults surveyed, only 45% agreed that tackle football is an "appropriate sport for kids to play." Half disagreed, while the remaining 5% were unsure.
Safety concerns?
The survey did not dig into the reasons behind those opinions. But it's likely that safety concerns were a big factor, says researcher Mariah Warner, a doctoral student in sociology at Ohio State University, in Columbus.
The biggest worry with football, she notes, is concussion — and whether repeat knocks to the head could put young players at risk of long-term problems with memory or other brain functions.
Concerns have been heightened in recent years, partly because of high-profile cases of long-term brain injury among former NFL players. Players such as Frank Gifford and Junior Seau were found, after their deaths, to have signs of a degenerative brain condition called chronic traumatic encephalopathy (CTE).
CTE is a form of brain degeneration believed to be caused by repeated head trauma. It has been found not only in former pro football players, but also in athletes who played other contact sports, like hockey and boxing.
RELATED: Is Football Hurting Your Child's Brain Development?
Making youth sports safer
When it comes to youth sports, the potential long-term effects of concussion are unclear, according to the American Academy of Pediatrics (AAP).
The AAP is one of many medical and sports-related groups that have come out with strategies for making football safer for kids. They include bans on head-first tackling and certain "high-risk" drills, and having athletic trainers present at practices and games, to help ensure players with potential concussions are taken off the field.
Some other possible fixes — including a ban on tackling before age 14 — remain controversial.
With that as the backdrop, Warner and her colleague Chris Knoester wanted to get a sense of public opinion.
They turned to data from the National Sports and Society Survey, which sought Americans' views on a range of sports-related topics. One question asked them to rate the degree to which they agreed or disagreed with the statement, "Tackle football is