Entertainment
Health Is Wealth For Jim Jones And His New VampFitt Gym Business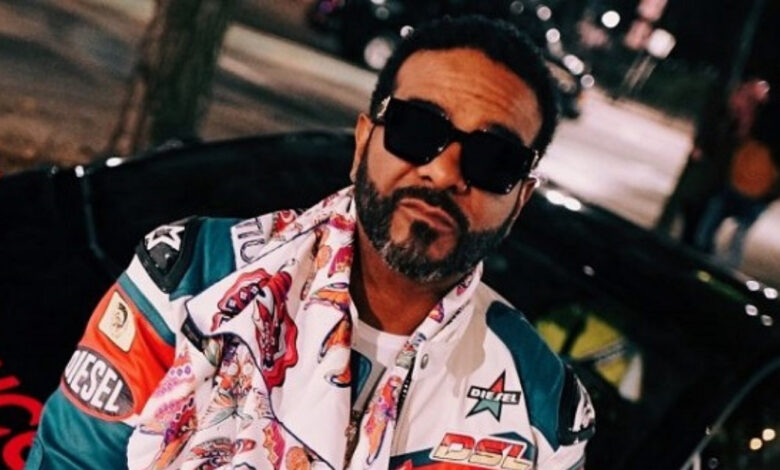 (AllHipHop News) 
Jim Jones is taking his passion for fitness to another level.
The rap star is known for showing off his workouts and his chiseled physique on social media.
And now, he's turning his passion into a business as he expands his VampLife brand into the world of fitness.
According to Jim, he's opening up his own line of gyms, which will be known as VampFitt Gym.
According to The Dipset Capo, he has partnered with businessman Kev Zamora, to launch his first workout facility with Iron Reign Crossfit.
"Just wanna say God is good through hard work and dedication anything is possible. I [am] grateful to announce my first Gym partnership #VampFittGym is not a dream any more it's a reality," Jim Jones said. "I'm lookin for some of dope trainers male/female if ur interested hit @vamp.fitt dm. If u lookin for a great meal prep hit @spartanmealpreps. More info on the vampfitt gym soon come #incaseyoudidnt I got the gym for us."
Health is real wealth for Jim Jones, who started ramping up the business at the start of the quarantine, after the coronavirus pandemic locked down the world.
In March of 2020, Jim started sharing his workout routines with his ex-million followers.
Jim also offered up advice and tips for meal plans in addition to encouraging his fans by posting himself working out regularly.
Take a look at his first location below:

##>
##>
##>
##>
##>
##>
##>
View this post on Instagram##>
##>
##>
##>
##>
##>
##>
##>
##>
##>
##>
##>
##>
##>
##>
##>
##>
##>


##>