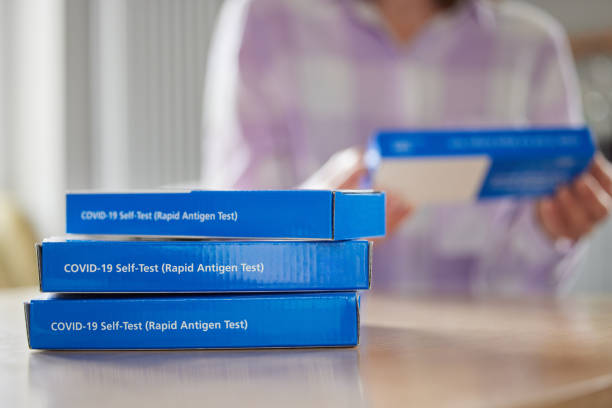 Home COVID tests are now available at no cost to most Americans, as part of the Biden administration's effort to increase testing around the United States. COVID test
Folks can buy home tests online or in stores and be fully reimbursed by their private insurance, without any copays or deductibles.
The White House is also distributing 1 billion free home tests and began taking orders on Wednesday.
RELATED: White House Launches Website for Free Home COVID Tests One Day Ahead of Schedule COVID test
Here's how all this works:
Do I need a prescription?
No, you can get free COVID tests without talking to your doctor.
How do I use insurance to get a test?
If you've got private insurance, you'll either have your test paid for at the time of purchase or you can file a claim with your insurer.
Your insurance company has the option of choosing preferred stores, pharmacies and online shops where you can get your test at no cost upfront, so you should check with your insurer before shopping. You can buy tests outside the network, but in that case, insurers are only required to reimburse up to $12 per test. (Two-to-a-pack tests like BinaxNow are available for around $24 at pharmacies and stores, and about $20 at Walmart.)
How many tests do I get?
Insurance companies have to pay for up to eight tests a month for every covered person in your household.
Can I get reimbursed for tests I bought a couple of weeks back?
You can only get reimbursed for COVID tests purchased Jan. 15 and after, the date the Biden administration's program commenced.
Where can I find a test in my community?
Rapid COVID tests are sold over the counter at pharmacies, big-box stores like Walmart and Target and online retailers like Amazon.
However, as many consumers have found out, the Omicron surge is causing