Cannabis
High Times, the cannabis reference magazine- Alchimia Grow Shop

In today's article, we want to discuss one of the cornerstones of cannabis culture, the American magazine High Times, a publication born in the 70s, of which you probably have heard of. The success of this magazine has changed the way the general public sees marijuana, normalizing cannabis use and cultivation, and relating these aspects to celebrities from many different backgrounds.
Indeed, since 1970, High Times readers have been able to admire stunning double-page photos of cannabis plants, while dreaming of seeing this plant legalized and accepted by society. However, those were different times, and all that seemed a mere utopia, something very difficult to achieve in a society that hardly had any information about weed.
Today, in 2021, and after more than 40 years of High Times history, things have changed a lot, although the spirit of the publication remains the same; the cannabis reference magazine for several generations of the plant enthusiasts.
History of High Times magazine
This famous magazine was founded in 1974 by Tom Forçade. To get a better understanding of its policies and editorial line, we should find out more about its founder. At the time, Forçade was a journalist and political activist, one of the first dissidents to throw pies at various important figures as a form of protest, as one member of the Commission on Obscenity and Pornography can attest.
Back then, Tom was also involved in trafficking marijuana thanks to his experience as a pilot during his time in the US Air Force, shipping weed from Mexico and Colombia into the United States.
In the 70s, Forçade settled in New York, where thanks to the money he saved from his previous activities, he founded a magazine that wanted to represent an alternative culture and politics, covering topics such as cannabis use and other psychedelic and psychoactive substances, music, and literature. The founding editor of the magazine, Ed Dwyer, was also in charge of writing the texts for the famous Woodstock music festival.
During that time, High Times was often compared to another somewhat controversial (and very popular) US magazine: Playboy. And, like this famous erotic publication, High Times also included in each issue an impressive double-page poster that would end up decorating the bedrooms of hundreds of university students.
High Times was a complete success, as the public's response was immediate, and very soon it became a magazine with monthly issues and a print run similar to another referent of the time, the famous Rolling Stone magazine (500,000 copies). The precise sales figures at the time are hard to calculate, but Dan Skye, the magazine's editor and a member of the editorial staff since 1992, mentions a 1978 article which estimates that High Times' readership continued to rise, reaching more than 4 million people.
In November 1978, when the magazine was enjoying a resounding success, its founder Tom Forçade committed suicide at the age of 33. This unfortunate event didn't change the editorial line of the magazine, thanks to a team that continued to respect the views of its founder year after year, and dozens of publications.
What is High Times magazine?
One of Tom Forçade's main goals when creating this publication was to offer a different point of view on political issues while talking about cannabis, LSD or hallucinogenic mushrooms with the same spontaneity. The respect for its editorial line is the main cornerstone of the magazine's success, cementing its reputation as the most popular countercultural publication in the world.
Although on many occasions it has adopted a peculiar and funny tone when covering a wide array of topics, this magazine has always attached great importance to the War on Drugs problem and its consequences for society. In the words of Michael Kennedy, the magazine's long-time general counsel: "At High Times we will never forget what was done in the name of the law enforcement to our arrestees, and those who still rot in prison for daring to enjoy themselves."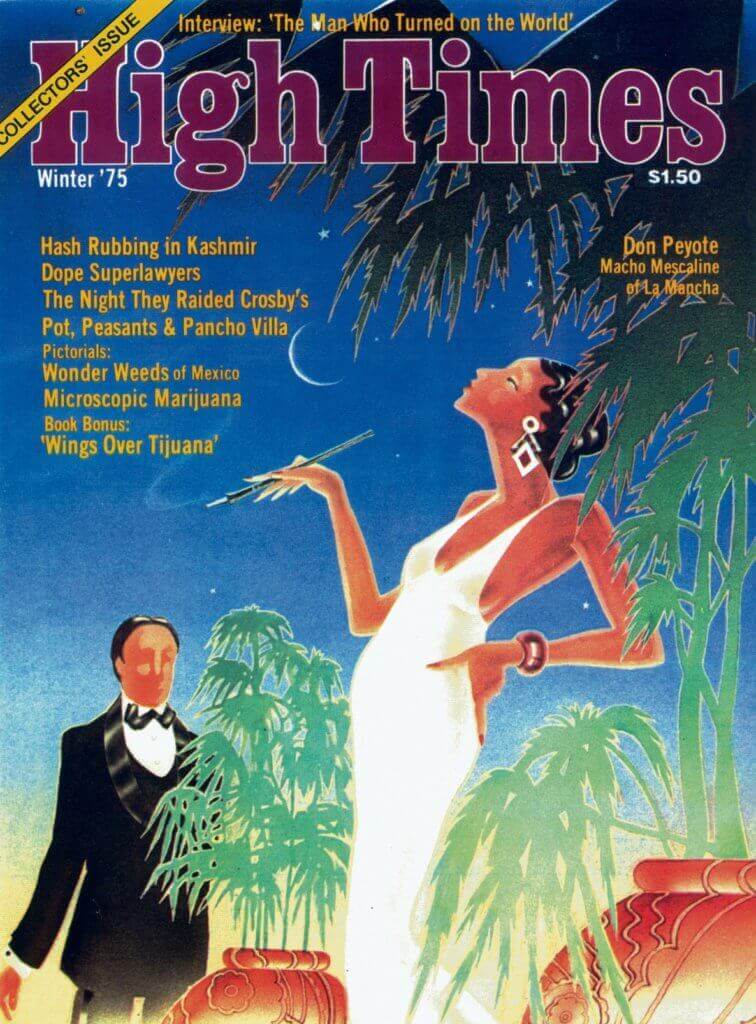 While the editorial line remains the same, times change, and so do the topics covered by High Times. Among the first published articles, you can find passages on "the best ships for smuggling" or "how not to get arrested"!
As you can see, and regardless of the era, the topics covered are varied and trendy, from beautiful pics of buds and resin extractions to articles on cultivation, politics, legalization, other psychoactive substances, music, cinema, sex, travel, DIY, etc. High Times is not afraid to discuss any topic.
The long list of editors of this publication includes names as renowned as novelist William S. Burroughs, Charles Bukowski, or Tom Robbins, who also have collaborated regularly with their articles. You can also find interesting interviews with people like activist and novelist Susan Sontag, or philosopher and linguist Noam Chomsky.
During the 1980s, the magazine printed its first publications on indoor cannabis cultivation. What initially seemed almost a practical joke has become a real industry, but it was thanks to articles like those published in High Times that people could learn how to grow cannabis in small indoor spots, what type of light they needed, or which photoperiod apply to their plants.
Unfortunately, the 1990s was a difficult time for the American cannabis community, and High Times was no exception. The publication attracted the interest of the government, and soon the DEA (Drug Enforcement Administration) was busy seizing magazines, visiting the stores that advertise through them, and confiscating their customer lists.
High Times from the year 2000
In 2004, High Times underwent a sudden change, giving up cannabis and the amazing bud photos to focus on literature. Despite the fact that this was led by a talented new editor, John Buffalo Mailer (son of Norman Mailer), the effort was unsuccessful, and after just a few months, the magazine cover made its intentions clear: "The Buds are Back!" The publication returned to its initial main subject and has continued to cover cannabis-related topics till the present.
Today, and despite the fierce competition represented by online publications and the creation of online content, things are going well for High Times. Thanks to the recent growing wave of legalization in many states, the cannabis community is getting bigger, and in 2017, High Times relocated its operational base to Los Angeles, one of today's marijuana capitals in the world. Needless to say, High Times also has a big presence on the internet, with a website that receives close to 5 million visits every month.
Long live High Times!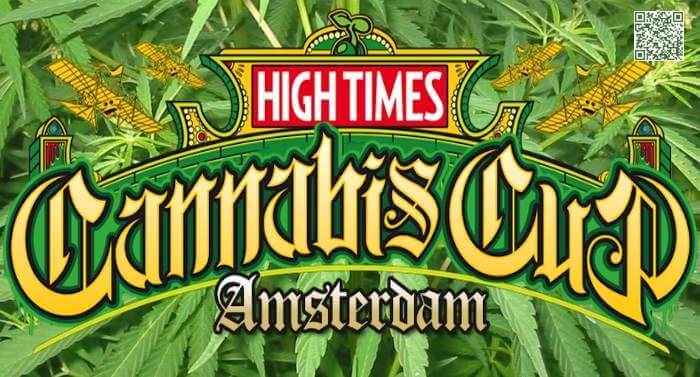 Sources:
www.nytimes.com/2014/10/22/books/high-times-a-40-year-history-of-the-magazine.html
https://powerhousebooks.com/newsletters/140724HighT/
https://archive.hightimes.com/
The articles published by Alchimiaweb, S.L. are reserved for adult clients only. In France, the age of majority is set at 18 years old. Consult your country's legislation and obey it. Alchimiaweb, SL is a Spanish company governed by Spanish law and can not, in any case, be held responsible for any misuse or non-compliance with the laws and regulations specific to each country, in relation to the articles published on its Blog. We remind you that the cultivation of cannabis seeds on French territory is strongly prohibited by law. We do not encourage our customers to break the law in any way and are not responsible for their use.