Health + Wellness
Hip-Hop and R&B Super-Producer Chucky Thompson, Passes Away at 53 | BlackDoctor.org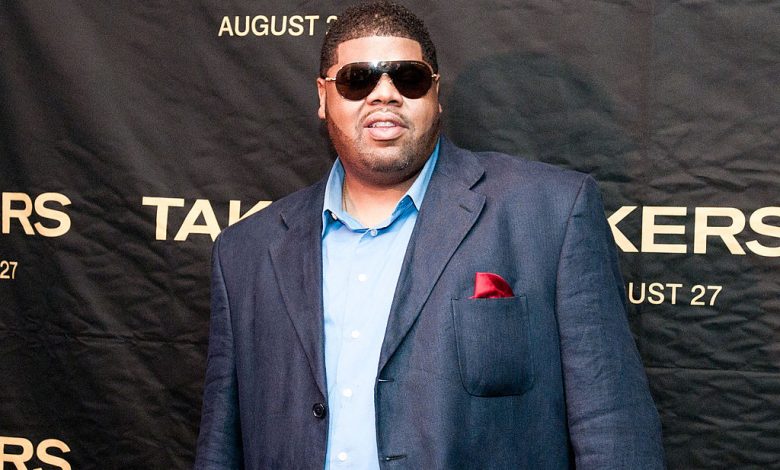 Nineties music, with its infectious blend of old school samples and hard-hitting lyrics, bring back so many good memories. And many of those musical memories are from Carl "Chucky" Thompson, a producer and multi-instrumentalist whose slick samples of 70's and 80's soul music birthed some of the most popular R&B and hip-hop tracks of the Nineties. Unfortunately, Thompson passed away on Monday at age 53, his rep confirmed and music producers around the world are paying homage to him.
If you remember when CD's were still a thing and you'd get the liner notes of who produced each son on the album…? Take a look back and see many of your favorite songs had Thompson's name on them.
The hit-maker Thompson's credits in 1994 and 1995 alone are incredible: He co-produced the majority of Mary J. Blige's award-winning My Life album, the Notorious B.I.G.'s swagilicious anthem "Big Poppa," and Faith Evans' neo-funk "You Used to Love Me", Nas' killer comeback song, "One Mic," and the smooth ballad "Soon As I Get Home." Blige's album went on to be certified triple-platinum, while both the other singles earned plaques of their own and still get played thousands of times a month on the airwaves, according to Mediabase.
No official cause of death has come from the family or reps, though radio hall-of-famer and BET TV music legend, Donnie Simpson, reported that Thompson died from complications of COVID-19.
News of his death spread Monday after one of his production charges, Young Guru, confirmed Thompson's death in an Instagram post, saying, "RIP to my mentor, my big brother, the man who changed my life forever."
"It is with a very heavy heart that I can confirm the passing of Chucky Thompson," said his longtime publicist, Tamar Juda. "To anyone in his orbit, you know how generous he was with his energy, creativity and love. Both the music industry, and the world has lost a titan."
Thompson began racking up production credits in the music business with songwriting for soul singers Percy Mayfield and Yolanda Adams at the top of the 1990s. But it wasn't until he hooked up with Sean Combs — then Puff Daddy, now Diddy — on the mogul's way out of the door from Uptown Records to begin his own label, Bad Boy, and production team, the Hitmen, that Thompson began to thrive.
"I followed his instructions on how he wanted success for his artist and his company," said Thompson in praise of Diddy in a recent StudioDope interview. "I was able to use tools that I acquired being from D.C. and being a multi-instrumental musician. We were expanding hip-hop and R&B. A lot of NEW producers are using that formula today."
At 24, Thompson got the green light to serve as a producer on Blige's 1994 album, My Life, thanks to Combs, and he recently appeared in the Amazon Prime Video documentary Mary J. Blige's My Life.
"I give lots of thanks to Puff and Mary for even trusting me because it was a brand-new situation," Thompson told Grammy.com in an interview shared on the website last month. "I didn't know Puff or Mary like that, but that one session for 'Be With You' allowed us to feel the energy. She came to me and Puff to ask if I'd like to do the full My Life album. Man, I wanted to do backflips when I heard her say that. It just lined up. Certain things are just life and God; that situation came from me being in the right place at the right time."
Thompson was nominated for a Grammy for Best R&B Album for My Life at the 38th annual Grammy Awards in 1996, and in the interview he reflected on how that nod deeply affected him.
"I'd just signed my deal at 24 years old," he recalled. "At that particular time for everybody, it was crazy energy around. We were working on B.I.G.'s next project, Mary's project, and not quite Faith Evans just yet, but