Fashion
Homemade Skincare -Everything You Need to Know for Naturally Gorgeous Skin!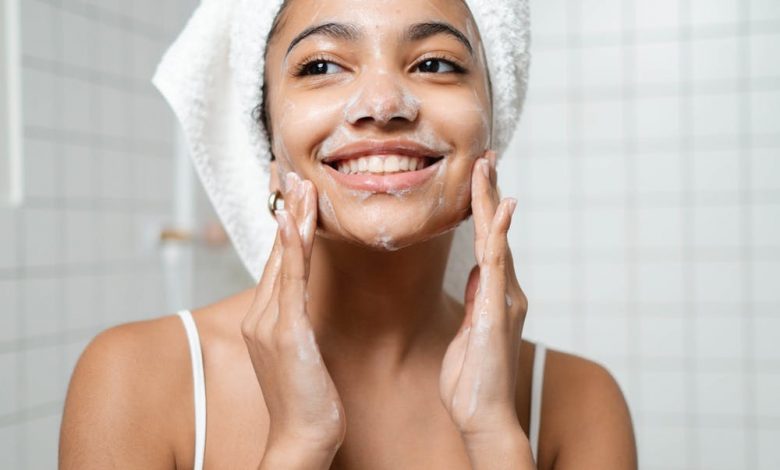 Why would us ladies need to know how to make their own homemade skincare and natural beauty products? Well, in recent years some scary little facts have been coming to light leaving us all thinking… ew! For example, many food companies have admitted to adding "bad for us" preservatives to increase the shelf life of their products. Eating genetically altered foods may make the stomach turn; but what if the same could be said about products not being ingested and used outwardly?
Well, the verdict is in and dangerous preservatives are being added to beauty products as well! Yikes. Preservatives known as parabens can be spotted in products if you know what to look for. Next time you are in the market to buy a face scrub or cleanser flip that bad boy over and scan the ingredients label. Be on the lookout for these ingredients:
Propylparaben
Ethylparaben
Methylparaben
Butylparaben
The scariest part about parabens is that they can cause harm to the hormonal system. Also, with the aid of additional research, scientists may have discovered something even worse. While reviewing breast tumor samples they found parabens leading some to believe that parabens could be a cause of cancer. With the combination of all these facts it is no wonder as to why more and more women are turning to homemade, natural remedies!
Homemade Skincare -Everything You Need to Know for Naturally Gorgeous Skin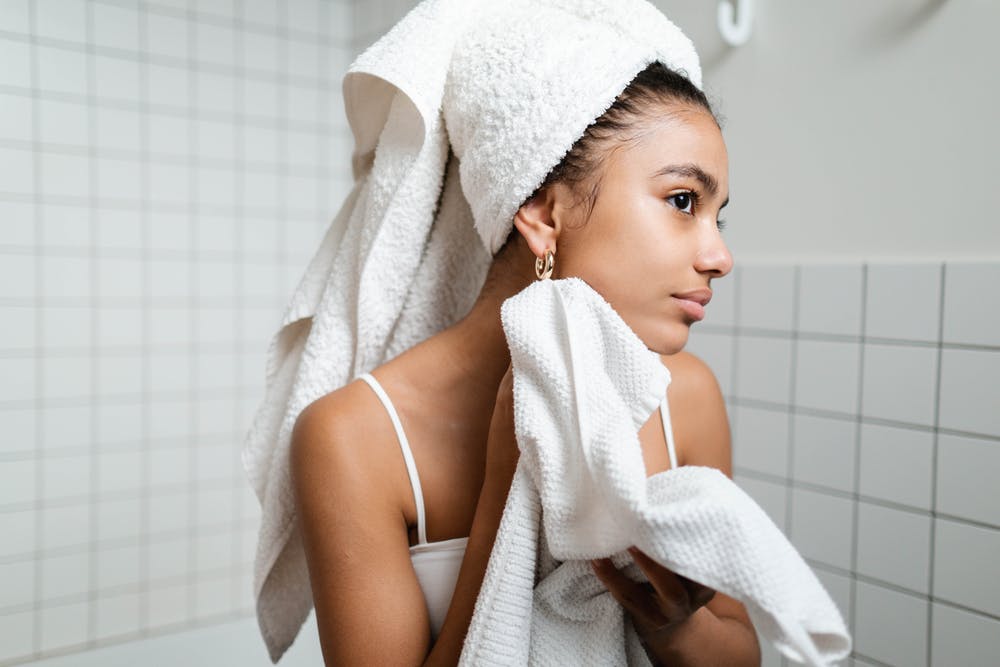 Are you one of them? Are you one of the many lovelies who are turning to natural diy skincare? If you are, great! Welcome to the party and there are plenty of beauty products that you can make that are safe, and use a lot of the products you already have sitting at home. For instance, a good start would be with creating a facial scrub.
When it comes to beautiful skin, exfoliation is a MAJOR key! Fashion and music greats, Naomi Campbell and Pharrell Williams swear by it. Pharrell even gets called a "vampire" by his fans because he comes across "ageless" due to his fantastic skincare maintenance.
Here is a quick recipe on how to make your own natural homemade skincare facial scrub:
1 cup brown sugar
1/4 cup grapeseed oil
1 tablespoon raw honey
1/4 cup bentonite clay
Mix the above ingredients together well, and keep in a safe clean jar. Use this scrub on your face to gently remove dead skin cells. This process will help keep your skin feeling and looking soft, smooth and silky. Gently buff skin with your homemade face scrub for 30 seconds then rinse off with warm, not hot water.
Handmade Skin Care Products -How to Make Your Own Body Scrub
Body scrubs are important products to help keep skin soft, smooth and healthy. Scrubs exfoliate skin removing dead skin cells in order to reveal fresh, silky, radiant and luminous skin. Making your own scrub is a cinch because you only need to remember two ingredients: sugar and your favorite oil.
Types of Sugar
Brown Sugar
Refined Sugar (white)
How to Make the Scrub: Combine 2 parts sugar and one part oil then massage the mixture on your skin to buff away impurities. Not sure what type of oil to use for your homemade scrub? Here is a quick cheat sheet of some of our favorites:
Types of Oil
Sweet Almond Oil
Jojoba Oil
Organic Coconut Oil
Organic Olive Oil
Facial and body scrubs can go a long way to keep your skin looking beautiful and radiant as well as encourage more healthy skin cells to develop. Instead of buying a scrub you can simply make one at home! All you need to do is take a very small amount of your favorite lotion or moisturizer and combine it with coffee or sugar. Use this sugary mixture to remove any dead skin cells and then rinse it off. Brown Sugar or coffee grains can also be used without lotion or moisturizer, but ALWAYS make sure your skin is thoroughly wet first so as not to cause any irritation.
DIY Face Mask to Clear Skin- Homemade Skincare: The Carrot and Honey Facial Mask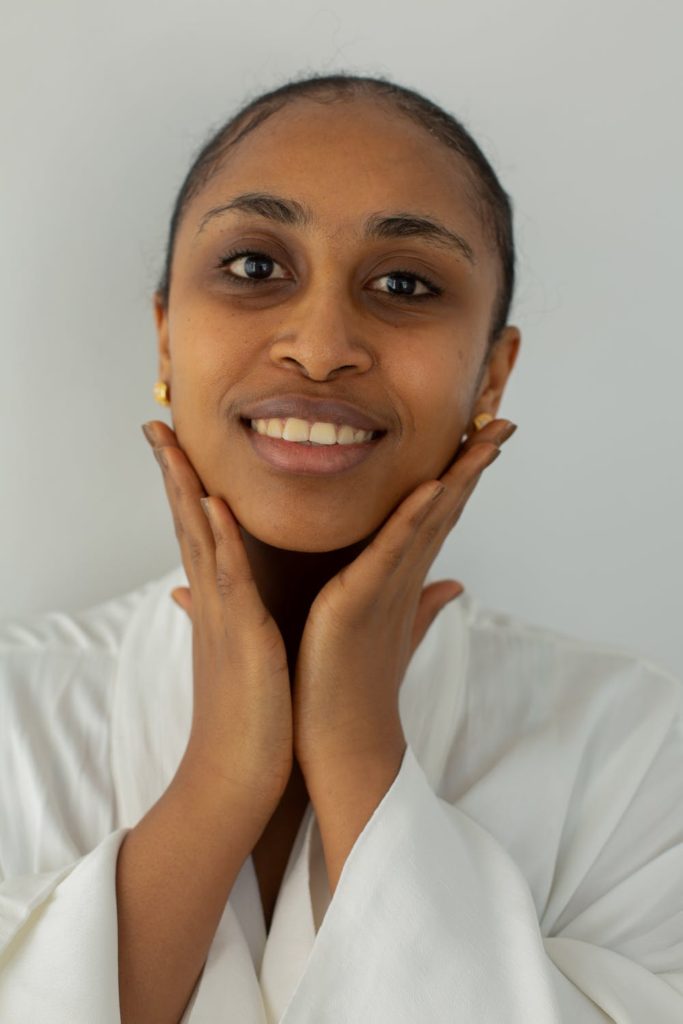 You may have 99 problems, but having clear and healthy skin doesn't have to be one of them. Get beautiful, radiate skin by applying a facial mask. Facial masks are used to help tighten, nourish, tone, hydrate, rejuvenate, soothe, draw out impurities as well as help blemishes heal.
To get the benefits of a facial mask at home, you don't have to buy real expensive products. In fact, you don't have to leave your home at all, just head for your kitchen. Natural ingredients contained in fruits and vegetables are excellent in achieving amazing results in skincare.
Want to tighten as well as moisturize your skin? The carrot and honey facial mask will definitely do the trick. Honey is used in masks due to its tightening, toning and hydrating effects. For the mask you will need:
Ingredients:
4 1/2 Tablespoons of Honey
2 Carrots
Preparation:
Cook carrots until done, mash them, then thoroughly mix in honey.
Application:
Apply mask to skin allowing it to set for 10-15 minutes then wash it off with cool water.
Homemade Skin Care Routine: Rose Water for Acne -Bye Bye Oil, Dirt and Clogged Pores
Now the time has come to discuss the power of the Rose! A gorgeous flower that does more than just make us swoon during date night. For instance, let's dive into the many benefits of Rose Water for Acne and the overall health of the skin!
Never heard of it? That's cool, allow us to fill you in real quick. Rose water is EXACTLY what it sounds like. It is a water created by steeping rose petals in water. So basically, it is a liquid made from water and rose petals. BOOM.
Moreover, though this skincare ingredient may be simplistic sounding; HOWEVER do not be fooled. Just because this water sounds so easy peasy; does not mean that there is not much to be gained from using it on your skin. Benefits include:
Treat and fight acne

Helps maintain the skin's PH balance

Reduce the appearance of redness of irritated skin

Heals scars

Hydrates, balances and tones skin

Pore cleanser


Sweet fragrant makeup remover

Soothes razor burn
Whew, quite a list right? However, that is just the tip of the iceberg when it comes to getting into the wonders of rose water. Nevertheless, all the hype behind this water is not misplaced.
Rose water contains anti-inflammatory properties that reduces the swelling, discomfort and redness that comes from acne. Additionally, research attests to the fact that rose water contains phenolics as well as Vitamin C. Thus, making it a natural and effective option for defending skin against pimples.
Vitamin C is a potent antioxidant that can aid in your skin's natural regeneration process. Which means it can help in the repair of damaged skin cells. Also, some studies that show that Vitamin C can help prevent as well as treat ultraviolet (UV)-induced photodamage. Therefore, it is a good shield against free radicals, aging and dry skin.
Homemade Skin Care Recipes -Here's how to make your own Rose Water!
Ready to make your own batch of rose water at home? Well, you can! Being total youtube fanatics (LOL); upon writing up this feature we already had a video or two in mind.
Lucky you (wink, wink). So be sure to hit play below so you can quickly learn how to make a water that is being deemed at the most excellent natural beauty product!
HINT: Short on time? Skip ahead to 45 seconds into this rose water diy homemade skincare video to get right to the nitty gritty. Enjoy loves!
Homemade Anti Aging Cream Mask -Naturally Use the Fountain of Youth
Not too long age, we began posting about the numerous benefits of yogurt and how it is truly a super beauty food. We were absolutely blown away by all the ways yogurt can be utilized! So we spent the entire week writing and sharing all the details about it with you guys.
Nevertheless, even with this current article, our fascination with yogurt continues. Why? Well, it is because it is also being heralded as a possible skincare "holy grail;" a fountain of youth if you will. So then, we will dole out a few more facts and tips on making your skin look fresher, luminous and youthful with the help of yogurt!
Did You Know?… Yogurt Helps to:
Brighten the skin
Fight acne
Tone skin
Add moisture and hydration
Aid UV protection reduce wrinkles as well as fine lines
Increase skin elasticity
Treat some inflammatory skin conditions
Yogurt is absolutely amazing when it comes to improving the condition of the skin. Therefore, let's beauty talk about the age-defying benefits of yogurt for a moment. Yogurt contains lactic acid which can prevent premature aging, as well as other amazing properties that delay wrinkles/fine lines and fight free radicals.
An easy Homemade Anti Aging Cream DIY mask is to combine mashed up avocado as well as banana with yogurt and apply the resulting paste to skin. Leave the mixture on for 30 minutes then rinse with warm, not hot water.
Homemade Skin Care for Black Skin -Best Beauty Oils For Gorgeous Skin
Beauty oils are great for helping to restore or achieve skin full of luster and vitality. Melanin skin can glow GORGEOUSLY if taken care of properly and efficiently. Always remember to:
Get Plenty of Beauty Rest
Ditch Alcohol and Cigarettes/Vapes
Eat a Healthy Well-Balanced Diet
Drink Plenty of Water
Utilize Aloe Vera to Keep Skin Healthy and Strong
Always Moisturize Skin After Cleansing
Moreover, there are wonderful oils that can help make black hair and skin look even more luxe! Our skin naturally makes oils and lipids to prevent water loss so that skin stays nicely hydrated. Nonetheless, using more good body oils can help to not only moisturize but protect, stay healthy due to antibacterial qualities and even help with anti-aging efforts.
Furthermore, these beauty oils help to make up natural body scrubs that can provide moisturizing benefits as well. Remember, homemade skincare scrubs are a cinch and only really come down to three things: beauty oil, fragrance (optional) and salt/sugar.
Therefore, what beauty oils reign supreme? Here is our list of the oils you should be utilizing right now!
1. Sesame Oil- Anti-oxidant properties
2. Coconut Oil– Moisturizing
3. Almond Oil– Amazing results for all skin types; moisturizing
4. Grape Seed Oil- Great for acne prone or oily skin
5. Avocado Oil– Improves dry skin
6. Vitamin E Oil– Healing & moisturizing
7. Apricot Oil– For dry skin
8. Jojoba Oil– Very moisturizing and works on all skin types
9. Olive Oil– Great moisturizer
DIY Skin Care : Aspirin May Just Be Your Genie in A Bottle
If you have acne prone skin, the answers to your problem may be lying in a bottle within your medicine cabinet. Aspirin contains an ingredient known as Salicylic Acid which is basically a mild acid that can unplug pores.
So what may occur is that the salicylic acid will immediately work to remove any excess oil or dead skin. This removal process allows your skin to become "unclogged" while angry pores additionally dry out. Furthermore, crushed up aspirin can also alleviate redness in skin while simultaneously reducing swelling.
Therefore, enjoy the benefits of this acid by concocting your own facial mask! Do this by crushing 6-7 tablets while mixing with half a teaspoon of water in order to form a paste. Apply the paste to your face and allow it to set there for about 10 minutes.
Afterwards, rinse off with lukewarm water and love the fact that all the amazing results from your little genie in a (pill) bottle will soon come to fruition! Nevertheless, some things to keep in mind is that you will need to use powdered aspirin, not gel caps.
Homemade Skincare : Make Your Own DIY Moisturizer
Your face and body NEED hydration or you could face a whole heap of skin problems. From dry skin to even peeling, trust us, that is something you want to avoid. Moreover, staying luminous and not "ashy" can be a challenge when wanting to use natural methods, because you will need ingredients you may not have readily at home.
However, the extra effort will be worth it! Some great natural face moisturizers to get into are:
Aloe Vera Gel
Shea Butter
Sweet Almond Oil
Honey
Sunflower Seed Oil
Cocoa Butter
Avocado Oil
Easy Homemade Skincare Moisturizer Recipe:
Melt and combine together 1/2 cup of Shea Butter and 2 Tablespoons of (your choice of an oil): Avocado, Sweet Almond, Jojoba, Grapeseed or Apricot Oil. Add in essential oils (totally optional) to enhance skin or infuse moisturizer with an enchanting light fragrance. Try using essential oils like: Lavender, Tea Tree, Rosemary or Carrot Seed.
Allow the mixture to solidify in your fridge. When it's solid, transfer the mixture to a safe, clean container; or use a mixer to whip your moisturizer into a smooth, fluffy face butter!
Sea Salt Skin Benefits – Refresh Your Skin
Sea salt is another natural remedy that can provide numerous skincare benefits. In the great salt debate many wonder what is better sea salt or regular table salt. Either can be used when making homemade products such as masks or scrubs. Nevertheless, sea salt is rarely ever processed due to it being made directly from the evaporation of seawater. Table salt on the other is mined and always undergoes processing so that it can be given its fine texture. Without such processing table salt would not be as easy to mix in various recipes.
Moreover, since sea salt for the most part goes unprocessed then it is able to retain its natural minerals. What can these minerals do for your skin?
Relieve dry skin by helping the dermis to retain moisture
The ability to stimulate cell regrowth
Rejuvenate skin to a lustrous glow
To begin experiencing the benefits of sea salt combine the salt with olive, jojoba or grapeseed oil to make a scrub. Scrub your face with the mixture then rinse with lukewarm water.
**Want Even More Fashion, Beauty and Hair News, Insights as well as Trends? Download Our New Shiny App! Click HERE**
Thoughts on Homemade Skincare -Everything You Need to Know for Naturally Gorgeous Skin!? Well let's connect then! Join the discussion and talk all things fashion as well as celebrity related with us by dropping a comment like its hot down low. Or also hit us up on our Facebook, Instagram (1966mag), Tumblr, Pinterest or tweet us @1966magazine.