Tech
How Capital One's Maureen Jules-Perez Is Changing Work Culture With Technology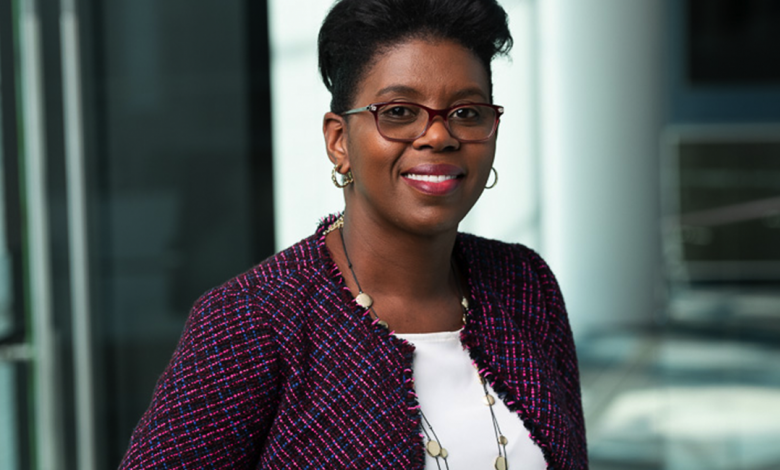 The daughter of a hard-working, single immigrant mom, Paula Jules (who was a nurse and entrepreneur), Maureen is no stranger to the grind or sacrifice. Her love and passion for technology started at Miami Edison Middle School, where a physics teacher, Mr. Joseph Maley, exposed her to engineering and tech careers. During this stage in life, Jules-Perez created makeshift toys and used her intellect to break down home electronics and put them back together (sometimes successfully). Though she was not consistently successful in her young endeavors, her curiosity for how things worked and quest to solve problems would prove beneficial to her future. Building on this innovative spirit from her childhood, she would also go on to develop several startup ideas with her eventual husband, Juan Carlos Perez, who also sparked her entrepreneurial spirit and determination. 
"[Mr. Maley's] belief in my potential set off my engineering trajectory. Additional mentors and champions (aka "angels") helped me build confidence and propelled me to take risks, research, grow, navigate, voice my ideas and ultimately succeed in tech," Jules-Perez explains.
Early in her tech career, she pivoted from electrical engineering to software engineering and ultimately to building and managing large-scale platforms and global tech teams in the Americas, Europe, Israel, Singapore, Japan and India. Prior to Capital One, she led global teams in IT strategy and digital transformation and found her real passion: being a maker of great enterprise experiences. Once she could use tech as a mechanism to empower people and shift culture, she knew this was the inspiring lane she wanted to be in. Her mantra is "Use tech for good," and this is the bedrock for her work at Capital One.
"I didn't only want to build and manage tech all day. I wanted to focus on the people and the culture where tech was an enabler and helped improve productivity, culture and leadership. I declared day zero: 'We will be an inclusive and diverse team,'" Jules-Perez says. "Results have proven that we are an innovative tech and heart-led culture as well. If you spend time building trust by understanding the diverse needs of your associates, you create a place where there is psychological safety and teams will naturally become high performing. With psychological safety, there is room to take risks and teams will be able to unleash their super powers towards any challenge, problem and opportunity."