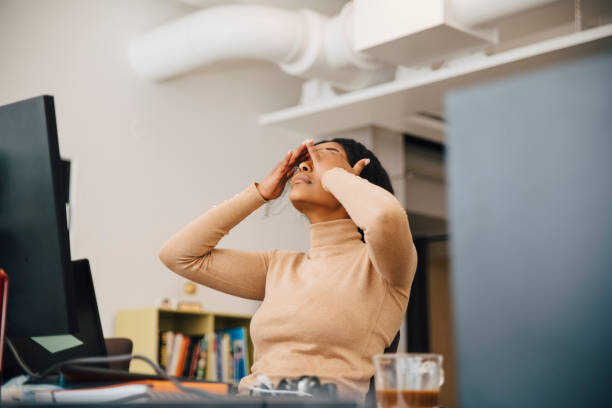 Too many times, the realization comes too late.
"When people have a major medical event like a heart attack or stroke, they retrospectively go back and say, 'Oh, I was really stressed, maybe that's why this happened to me,'" says Dr. Ian Kronish, associate director of the Center for Behavioral Cardiovascular Health at Columbia University Irving Medical Center in New York. "But they don't think beforehand that they'd better take care of that stress for their health."
There are many causes of stress, but experts say one leading factor has increased significantly in recent years: work-related burnout.
"Burnout is real, and we're seeing a lot of it these days," says Dr. Tené Lewis, associate professor of epidemiology at the Rollins School of Public Health at Emory University in Atlanta. "People are overwhelmed on all fronts. And we know it's bad for your heart, your blood pressure and your brain."
RELATED: 4 Ways To Combat Burnout At Work
What exactly is burnout?
Recognition of the problem is growing. In 2019 the World Health Organization classified burnout as an occupational phenomenon "resulting from chronic workplace stress that has not been successfully managed."
The COVID-19 pandemic seems to have made it worse. A 2021 survey by Indeed.com found 52% of workers said they were experiencing burnout, 9 percentage points higher than pre-pandemic. Two-thirds of all respondents said the pandemic increased burnout.
Many media reports cite burnout as a prime contributor to what's being called the "great resignation" as large numbers of people leave their jobs. In May, U.S. Surgeon General Dr. Vivek Murthy warned in an advisory that health worker burnout was leading to staffing shortages that threaten the entire public health care system.
"If we fail to act, we will place our nation's health at risk," he said in a statement.
So, what is burnout? The WHO defines it as feeling depleted, exhausted, mentally distant or cynical about one's job, with reduced competence and effectiveness at work.
"One of the definitions of stress is being asked to do more than you have the resources to handle," Kronish said. Stress can lead to