Tech
How One Detroit TikToker Plans To Leverage His Platform Of 1.4 Million Followers To Raise Awareness And Help Him Buy Back His Block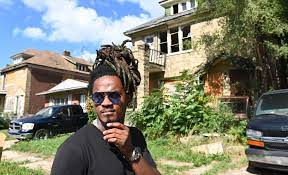 While Little is optimistic that his plan will work, he has experienced a few stumbling blocks such as his childhood home being sold by the Detroit Land Bank Authority in 2020 for $1,200. However, he hopes to connect with the homeowner to make an offer.
For now, his eyes are set on buying other properties in the neighborhood. Since he is no longer a resident, Little will be required to present a development plan, his finances, and secure contractors.
"We need to bring schools back, commerical properties, some affordable apartments so that people like me from the neighborhood can come back, relive and recreate those memories," Little said, according to The Detroit News.