Tech
How Payless Once Tricked People Into Paying $200-$600 For The Same Affordable Shoes — 'We Were Really Convinced'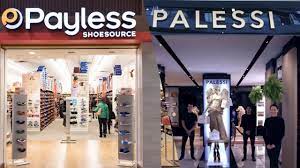 Fast forward to the launch date, attendees eagerly lined up to snag a pair of the seemingly highly anticipated luxury shoes designed by Bruno Palessi. But the gag is that the designer did not exist. Some customers paid anywhere from $200, $400, and $600 for Payless shoes.
"I would pay $400, $500. People are going to be like, 'Where did you get those? Those are amazing,'" a woman said, according to The Washington Post.
Customers were eventually led to a backroom where the hoax was revealed and many were left in shock.
"We wouldn't have ever known. We were really convinced," said Cat Chang, a Los Angeles diamond designer, according to The Washington Post. "They had us fooled, like completely."
Fortunately, not all was lost.
The customers were able to keep the shoes they purchased for free and they left with an important lesson — luxury is clearly in the eyes of the beholder and perhaps not in the price tag.