Tech
How Peloton's IT Team Ensures Peloton Has A World-Class Employee Experience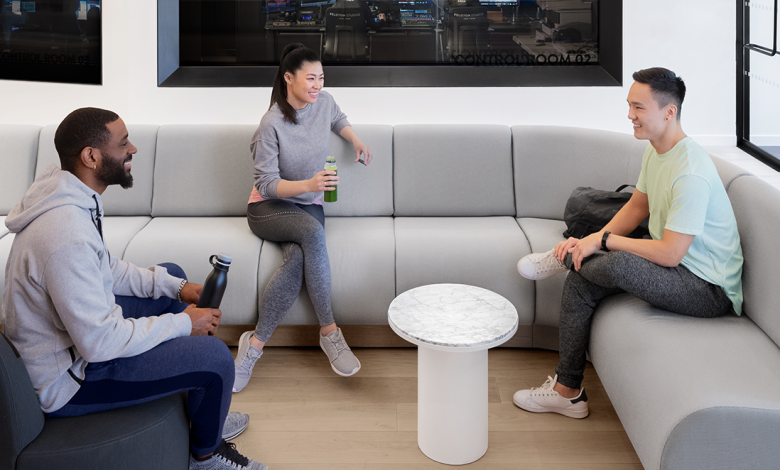 Peloton works hard to ensure its employees have the necessary tools for success and continued growth and development. Tara experienced this culture standard firsthand through the company's culture of support. "All of my facility as a manager, I got on the job at Peloton. I had a previous role as a People Manager but in name only," she points out.
She personifies Peloton's values by providing coaching and opportunities for development. She also uses her position as an IT leader to influence major decisions at the company that can positively impact the work experience for team members.   
Being a part of building the culture at Peloton has been a two-fold endeavor for Tara. On one hand, she's truly dedicated to investing in and building up other technologists. She coaches other engineers and provides clear paths for growth. To those looking to be leaders in the tech world — at Peloton or any other space in tech — Tara says, "Understanding the business of the organization is key. IT leaders should spend time and effort to find out what your business North Star is. And make sure that when you say 'this is a problem', you have a solution that all leads up to the North Star." 
The other way Tara is furthering the culture of Peloton is through the work the company is doing to support Black and Brown team members with Employee Resource Groups like Black@Peloton.
 "As one of the cofounders and leads of our Black Employee Resource Group, I think there is a focus on making sure there isn't just representation but networking opportunities and exposure to senior leaders. I think, overall, there is a focus on upward mobility and a focus that we don't have a concentration in certain areas. [It's] part of what Peloton does really well."
As a Black woman leader in tech, Tara isn't satisfied with simply greater amounts of representation. "I think the demographics of decision-making is an area of opportunity in the tech industry. If you don't have the kind of [diverse] decision-making at all levels, you might end up with products that don't serve [certain] demographics."
Lastly, she encourages people, particularly leaders, to understand the work they're doing but also remain open to new ways of solving problems. "Sometimes, I look at a project that's in front of my team and say, 'I would solve it this way.' But I cannot be married to that idea because I've hired a team that has diverse ways of thinking," she shares.
Peloton will always be known for its innovative products, impactful collaborations and avid Member community. In the unseen mix of it all are the teams who work to ensure Peloton Members and team members have the tools that empower them to unlock their greatness. 
Interested in learning more about careers at Peloton? Click here. 
 This editorial is brought to you in partnership with Peloton.