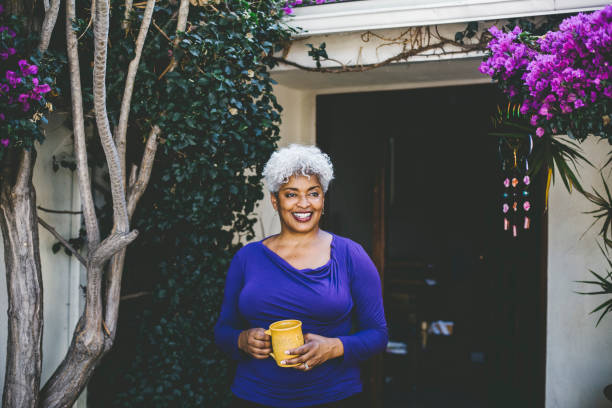 In a society that seems only to idolize what's new and young, it can be hard to accept seeing the signs of time on our faces and bodies.
Thankfully, we live in an era of being able to fix, hide or camouflage just about anything. However, one thing remains true, you can lie about your age, refuse to tell your age and even successfully mask your age but in the end, age is about far more than just the way we look.
Take a look at the beautiful actress, Shari Headley, who many of us know as Lisa McDowell from the hit classic movie, "Coming To America." With the movie being 34 years old, the beautiful 58-year-old actress makes being in your 50s look so effortlessly good. Here's what she along with other women like her have learned:
EXAMINE YOUR VIEWS ON WHAT'S OLD
Remember when you were in first grade, your teacher seemed old? In our teens, being in your 20s was intriguing, yet light years away from anything we could fathom.
Life has a way of changing and expanding what we consider old the closer we approach that age. It's amazing how young 70 seems when you're in your 50s.
RELATED: How You Feel About Aging Is Important, Here's How to Keep a Positive Attitude
SEPARATE HOW YOU LOOK FROM HOW YOU FEEL
It's pointless to compete with your younger self. Stop comparing how you look today with how you looked in your twenties.
Over time, looks fade. That's not always the easiest fact of life to make friends with, but one that must be respected.
It's great to celebrate youth and beauty, but be careful to understand that neither of those things defines you. Maintaining a fit body by eating well and exercising can help you stay healthy, which is one key to feeling beautiful at any age.
EXERCISE TO EXORCISE SELF DOUBT
Keeping your body agile and in shape helps to keep you looking your best at any age. Yoga and pilates help keep the body stretched, toned and limber, while also relaxing the mind. When you're taking good care of yourself, it shows.
GET INVOLVED
Involvement keeps us young. Volunteer. Mentor a young coworker. Sharing the beauty of who you are is