Fashion
How to Stylishly Tuck the Right Way!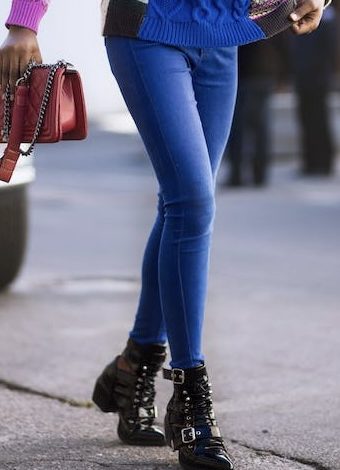 Tucking Jeans Into Boots can be an art. However, if you get it right; you are bound to look like a stylish Diva that deserves her own catwalk! So how do you make this classic look work?
Well, first of all, do not reinvent the wheel. Follow in the steps of our fashionable sisterhood brethren who came before us and you will be just fine. Who are some good examples?
Tucking Jeans Into Boots: How to Stylishly Tuck the Right Way
Start by searching up some celebrity style mavens. There are plenty! Like Janet Jackson, Britney Spears, Whitney Houston and Mariah Carey to name a few.
Moreover, Princess Diana is also a good mention for this. While out and about she was photographed wearing denim nicely tucked away in designer boots. Moreover, Princess Di's style STILL is unmatched. The woman is still a fashion juggernaut that girls and women try to immolate.
So… seriously, think about hitting up Google images and type "[celebrity name] boots" and you are bound to see a ton of fashion examples. These photos will help you get an idea on all the possibilities. On how you can style jeans and boots in order to shut things down in the fashion department.
Jeans Tucked Into Boots -Simple Fashion Tips!
Now that you have some inspiration under your couture belt; let's move on to some tips and helpful tricks! In no time flat you can give this chic look a "go;" with full confidence that you are tucking jeans into boots right; and will look amazing!
The rules are simple… Wearing and tucking jeans into boots needs to look seamless; in order to look chic. This means your denim of choice (can be any type of wash you want); and boots (short or long); have to look like a perfect fit. Therefore, to get the look right when wearing boot-style or skinny jeans follow the below no fail tips.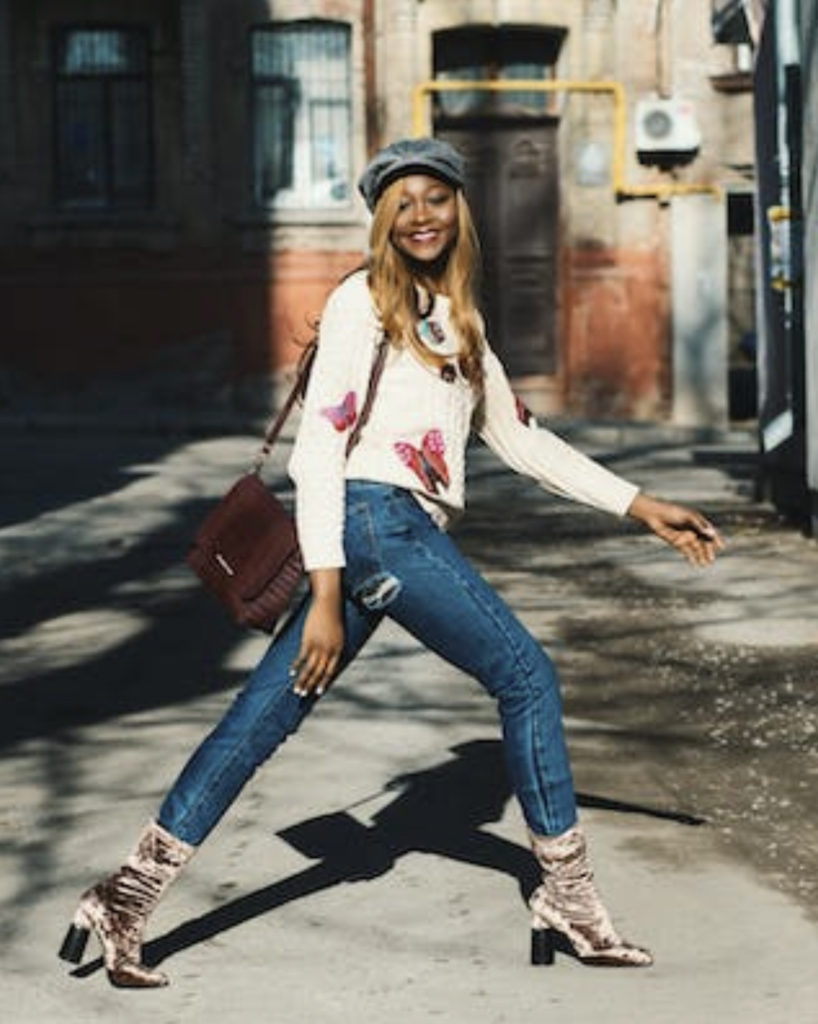 Tips to Enhance the Tuck:
It's important to wear boots that have some room at the shaft since you will also be wearing socks; especially in fall or winter when temps drop lower than a girl in Apple Bottom jeans.
Moreover, the perfect socks to pull off this look would be slim socks that are not bunchy and that are mid calf length (if rocking thigh high boots).
After putting on your skinny or boot-cut jeans the trick is to tuck your jeans into your socks first and then put on your boots. This will give you are more streamlined and clean look.
Tuck Jeans Into Boots -Final Bit of Fashion Advice
Size doesn't always matter, but when it comes to this particular fashion look, it does. Therefore, keeping your sock to boot ratio in proportion is major key. Some tips in regards to this are:
If you wish to wear shorter boots be mindful of your pants and socks length.
If your socks are too long fold them so that they do not peek out.
Also, if your pants are too long you can fold them under so that the underside doesn't show.
Nevertheless, if you don't have skinny jeans then boot cut jeans will work this look just as well. However, do not use bell bottoms or flare pants because you will not like the bulge-y outcome.
**Want Even More Fashion as well as Celebrity Style Sighting News, Insights as well as Trends? Download Our New Shiny App! Click HERE**
Thoughts on Tucking Jeans Into Boots: How to Stylishly Tuck the Right Way? Well let's connect then! Join the discussion and talk all things fashion as well as celebrity style sighting related with us by dropping a comment like its hot down low. Or also hit us up on our Facebook, Instagram (1966mag), Tumblr, Pinterest or tweet us @1966magazine.