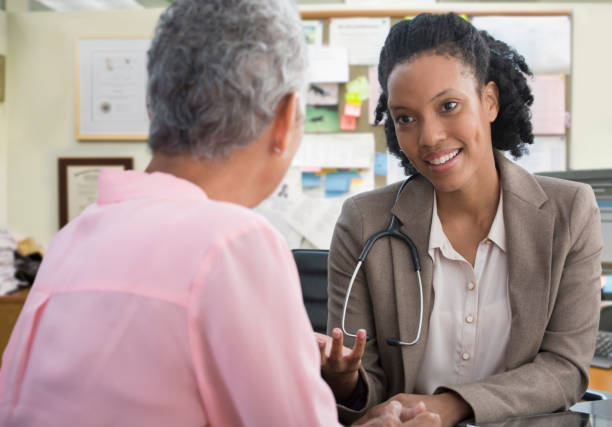 "So much of our physical health is about what's happening inside. We want to look good. We want to feel good. But's it's the things we can't see that we need to pay more attention to. So often Black women skip or neglect their exams."
That was Emmy Award-winning host and journalist Adrienne Bankert's take on OWN's "Speak Sis" among a panel that included actresses Tia Mowry and Kym Whitley, co-host and social impact strategist Jotaka Eaddy, Dr. Medell Briggs, Chief Health Equity, Diversity & Inclusion at UCLA Health and an audience of all Black women. 
"Speak Sis" has tackled many issues that impact Black people, but this episode, in particular, tackled the importance of Black women putting their health first, racism in healthcare and how to overcome dismissive and unsupportive doctors.
The importance of putting your health first 
"How can the goose lay the egg, if the goose does not take care of herself?" panelist Mowry questions. Essentially, this quote means how can you can be the best version of yourself if you are neglecting your health and missing your important physical exams?
"I feel like [in] our society us taking care of ourselves, it kind of seems like a selfish thing, especially when it comes from a woman's perspective. We're natural nurturers so we're always taking care of everybody else, making sure everybody else is okay. But at the end of the day you're too tired to take care of yourself," Mowry adds. "It's really important for you to become an advocate for your own health. And don't wait until you're in your 50s or 60s to start because I would have never known that I had high cholesterol."
Dr. Briggs echoes that sentiment because as she puts it, the mind, body and soul are all connected. So in order to be able to give to others, it is important that we feed all three. That's the one thing she wants viewers to take away from the pandemic: "Self-love is self-care."
"Start to reflect on why am I not? What is going on in my life? What are the barriers that are preventing me from taking care of myself? You made choices to be where you are, you can make choices to get out of where you are," she says.
RELATED: 5 Things Doctors Can Get Wrong
The barriers Black women face
Unfortunately, Black women are often faced with obstacles even when they do decide to put their health first.
"There are pretty alarming statistics when it comes to Black women and medical care. Black women have a much higher risk for heart disease and stroke and are at least three times more likely to die from childbirth than white women. And while breast cancer affects one in eight women, we are 40% more likely to die from breast cancer than white women," Bankert shares.
And that's not all. Black women often have to face the barriers of not getting the appropriate treatment or being taken seriously by their doctors.
"I've been very open with my diagnosis of endometriosis… And I was in so much pain that I wanted to call an ambulance. I, unfortunately, kept going to so many different doctors because I was being dismissed. Thank God I had support from a friend of mine. And she was like 'Tia I have an incredible doctor for you to see,'" Mowry shares. "I was only in her office for about 10 minutes and she said