Black Business
Entertainment
Trending
Ian "The Dream Weaver" Burke Receives Proclamations From the City of Atlanta and the State of Georigia for His Tremendous Contributions to the Entertainment Industry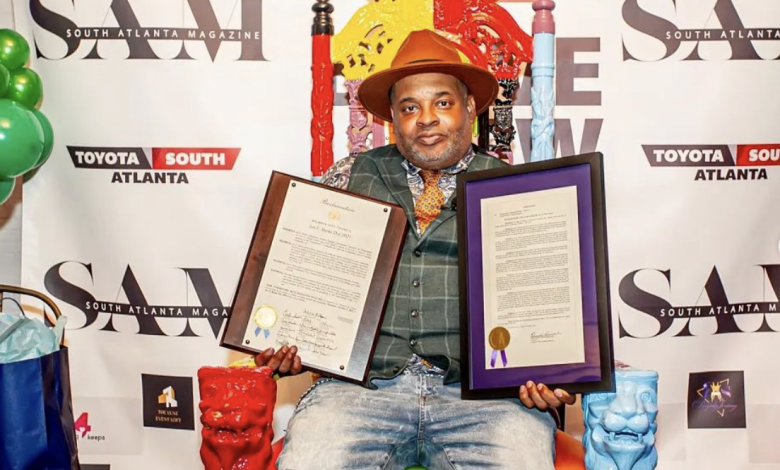 Ian Burke has been making music history in Atlanta for over thirty years. His amazing skills, brilliant ear, and wonderful personality have helped countless musicians, producers, and entertainers achieve their dreams.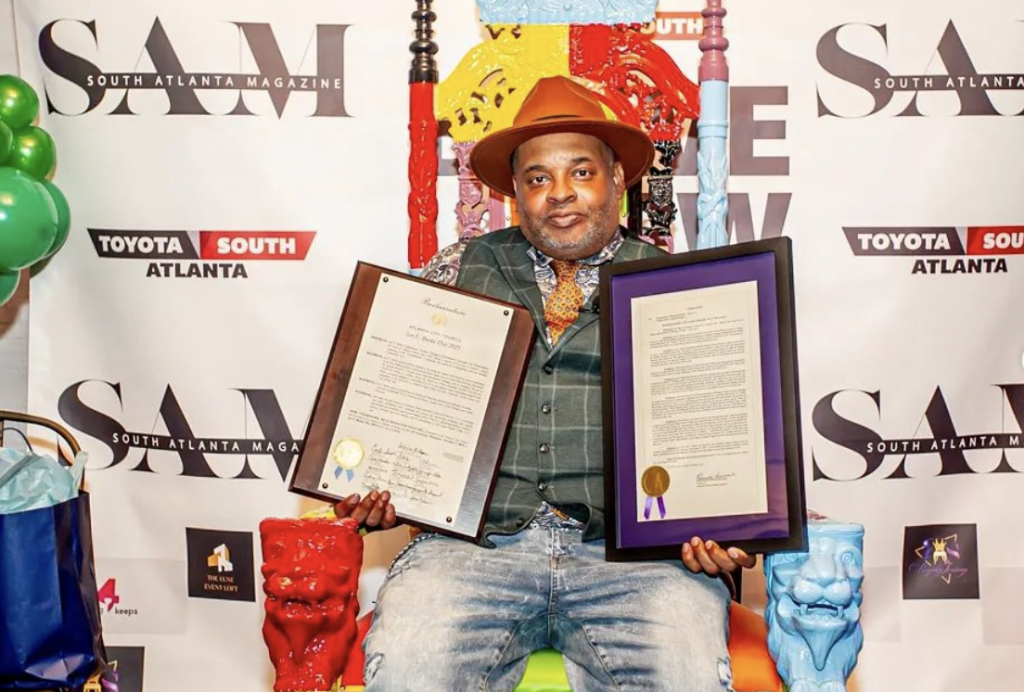 .
On Thursday, October 7, 2021, Ian "The Dream Weaver" Burke was honored by the City of Atlanta and the State of Georgia for his contributions to the music industry. Through his service over the past 30 years, Burke has become one of Atlanta's most iconic music legends.
Burke was instrumental in forming the band Outkast which has won six Grammy Awards, six BET Awards and has sold over 25 million records worldwide. He was also integral in launching Goodie Mobb which served as the backdrop for multiple debut albums that achieved gold and platinum status.
In between working his corporate entertainment jobs Burke never gave up his passion for independent projects and artists, keeping his ear to the streets. Some of the projects he put his stamp on, as an independent manager and A&R consultant, included Arrested Development (Chrysalis/EMI), TLC and Outkast (LaFace/Arista), Kris- Kross (Ruff House/Columbia), Xscape (SoSoDef), Sole' (Dreamworks), Debra Killings (Verity/Jive) and Blaque (Track Masters/Columbia). He also served as general manager of such Atlanta based production companies as Organized Noize Production, Inc. and Playmaker Music, LLC. With such a successful and growing list of credits, it was only a matter of time before Jermaine Dupri, self-proclaimed "Mayor of Atlanta," would seek Burke to consult for his label, SoSo Def. As consultant to SoSo Def, Burke brought new recording artists, Jarvis (So So Def/Jive) and 16 year-old actor/singer/songwriter sensation, Maestro Harrell (So So Def/Island), to the forefront as well as former Playmaker/So So Def producer, Chadron "Nitti" Moore.
Now, entering a new phase in his career, Burke has decided to apply his gift for discovering emerging talent to a new and growing industry in Atlanta, through Television and Film.
Ian has teamed up with Rich "The Quiet Storm" Greene ofAtlanta based production company Brave New World Media to launch a compelling and inspirtational Documetary called "Ian Burke The DreamWeaver" which gives an in depth view of Ian Burke's impact in creating Atlanta as the Black and Urban Entertainment Mecca of the world. To stay in the loop with the latest updates, follow Ian F. Burke here https://www.instagram.com/official_ianburke/