Tech
Jack Dorsey Talks The Power Of Bitcoin With Cryptocurrency Experts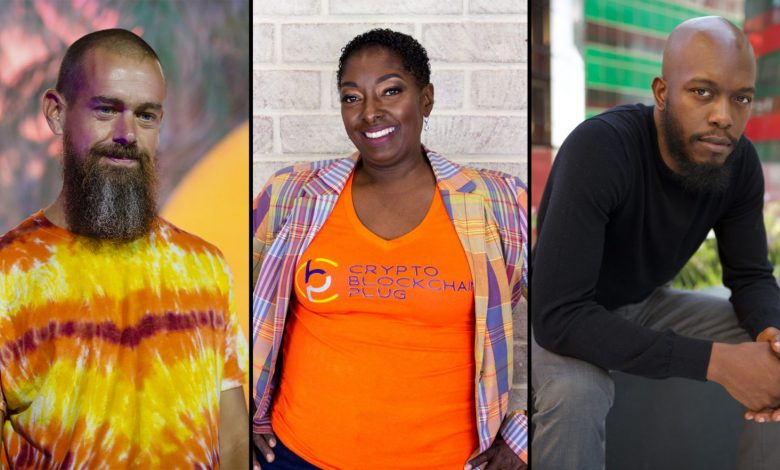 Jack Dorsey, co-founder and CEO of both Twitter and Square Inc., believes there is power in investing in bitcoin because this type of investing can include more people worldwide.
"Learning about it and appreciating what it is for what it is and the potential it creates is important," Dorsey told AfroTech. "The most exciting thing is, you can help develop and steer the future of it as well. Bitcoin is not owned by one person; it's owned by everyone who participates in it in whatever way they do."
He continued: "We get an opportunity to define something so foundational and so fundamental and bringing perspective from everywhere, especially in the Black community, of what's worked and what hasn't worked in the past and infusing that into something that we all use every single day."
Najah Roberts, owner and CEO of Crypto Blockchain Plug, refers to herself as the chief visionary officer of her organization, which she says is one of the only brick and mortar cryptocurrency exchanges in the U.S. right now.
Roberts will have a discussion with Dorsey and Jackson about cryptocurrency, Bitcoin and the importance of getting into it during "The Promise of Bitcoin" on the Main Stage at AfroTech Conference.
Here are some other topics these crypto experts plan to discuss:
How to make sure Bitcoin education reaches kids 

Some misconceptions of Bitcoin in the Black community 

The cybersecurity behind Bitcoin 
You don't want to miss this discussion. If you haven't yet, there's still time to grab your ticket!