Health + Wellness
Jackson Mississippi Water Crisis: Why this is Happening to Another Black City – BlackDoctor.org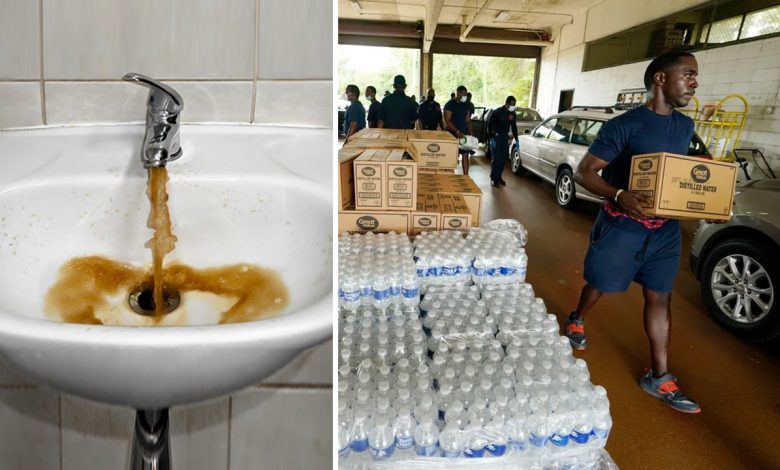 More than 150,000 residents in Mississippi's largest city don't have access to safe drinking water. How did this happen in the year 2022?
Excessive rainfall had doused Jackson and central Mississippi throughout August, and flooding of the Pearl River caused pumps to fail at a Jackson plant, officials said. Mississippi Gov. Tate Reeves, who lives in Jackson, announced a state of emergency and warned residents late Monday to not drink the water.
Reeves said the city also "cannot produce enough water to fight fires, to reliably flush toilets and to meet other critical needs."
Low water pressure left some people unable to take showers or flush toilets and officials said the low pressure caused concern for firefighting. Those who did have water flowing from the tap were told to boil it to kill bacteria that could make them sick.
Six hundred National Guard members have been deployed to Jackson, Mississippi, to help distribute water. Many in the city are still without reliable drinking water even though crews installed an emergency pump at the deteriorating water-treatment facility.
The distribution of water itself has proven to be faulty as well. Residents of all ages were seen waiting in lines more than a mile long at Hawkins Field Airport for at least two hours Tuesday for just one case of bottled water. The event was supposed to span three hours, but barely ran two as people were eventually turned away when the 700 cases of water ran out.
"I keep saying we're going to be the next Michigan," said Jackson resident Jeraldine Watts, 86, who was able to get water at a grocery store Monday night. "And it looks like that's exactly what we're headed for."
Watts was referring to the water crisis in the city of Flint, which has battled water issues since a 2014 water crisis in which lead-contaminated water was fed to residents' faucets.
State Rep. Ronnie Crudup Jr. said he didn't have running water Monday, but on Tuesday, discolored water came out of his faucet that he used to flush the toilet. He and his family used bottled water Tuesday morning to brush their teeth, Crudup told CNN's Alisyn Camerota.
Crudup said that although the city has experienced water issues in the past, rain played a part in the current water emergency.
"It's been building up for years, but we have had an unprecedented amount of rain in the last two to three weeks, and it just kind of created this havoc, what we are dealing with right now," he said.
Another Jackson resident Daryl Page told CNN he's been searching for clean, bottled water since the city's been under a boil water notice "for a whole month." He was driving to a distribution site, but as he arrived, he noticed there was nothing there.
Mayor Chokwe Antar Lumumba said Jackson's water system is troubled by short staffing and "decades of deferred maintenance." He said the influx of water from torrential rain changed the chemical composition needed for treatment, which slowed the process of pushing water out to customers.
Lumumba is a Democrat and was not invited to the Republican governor's Monday night news conference. Although the two politicians are often at odds, Lumumba said Tuesday that he's having productive discussions with the Health Department and the Mississippi Emergency Management Agency and he's grateful for the state's help.
Jackson State football coach Deion Sanders said the water crisis left his players without air conditioning or ice at their practice facility. In a video that one of his sons posted to social media, Sanders — also known as Coach Prime — said he wanted to move players into a hotel so they could shower.
"We're going to find somewhere to practice, find somewhere that can accommodate every durn thing that we need and desire to be who we desire to be, and that's dominate," Sanders said. "The devil is a lie. He ain't going to get us today, baby."
How to Prevent This from Happening Again
"How are we gonna make sure that this doesn't happen again?" said FEMA administrator Deanne Criswell to CBS News. "And bring in the right resources, the right experts that are gonna define a plan to help repair this critical piece of infrastructure and help the community of Jackson, Mississippi, get back to where it needs to be."
More than 80% of Jackson's residents are Black. When asked if she thought this was an example of the