Health + Wellness
Jonathan Majors Goes 'Beast Mode' With His Workouts (And It Shows)! – BlackDoctor.org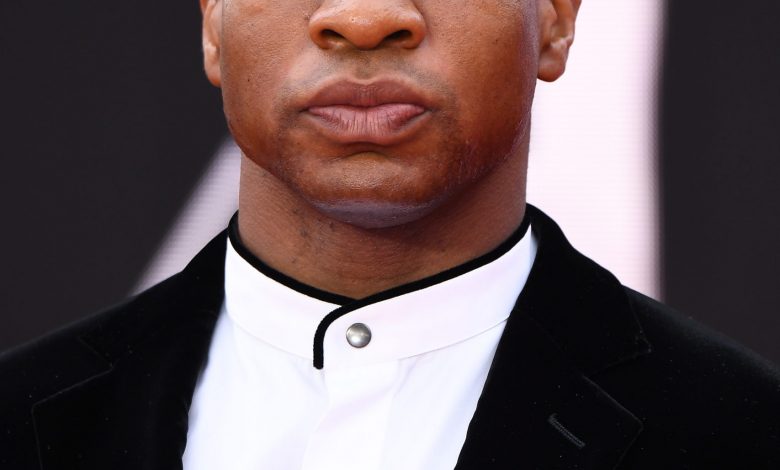 Actor Jonathan Majors is definitely a star to watch. Since making serious waves on screen for his roles in movies like Spike Lee's Da Five Bloods and in HBO's Lovecraft Country and Netflix's The Harder They Fall, he's received praise and accolades. Another thing he's done since those breakthrough performances is seriously toned his body. He's preparing for high-profile roles including Kang, the next big villan in the Marvel Cinematic Universe (he made a cameo in the role last year in Loki and will be in Ant-Man and the Wasp: Quantumania). Quantumania director Peyton Reed compared Majors to "a young Marlon Brando," bringing an "energy and…presence" that raises the movie to new levels of excellence.
He'll also play the new adversary to Adonis Creed in Creed III, and he will also play a bodybuilder in the drama Magazine Dreams.
Majors told Men's Health that he gained ten extra pounds for Creed, five more for Kang, and six more for Magazine Dreams, for a grand total of 21 pounds all while getting keeping his body fat percentage below 10 percent. "When you see these guys, it's like, Yeah, they're f**king fit," Majors told Men's Health. "But if you look at it, there's a story there."
So.. how did he do it? Here's Majors' insane best-like workout where he brings the same intensity to his roles to the gym.
Majors' BEAST Workout Plan
The Straight Arm Lat Pull Down
Straight arm lat pull down is a prominent exercises in Majors' workout routine. It promotes muscle growth by targeting the major muscles in the arms and shoulders. It can also help in enhancing posture.
Close Grip Pull-up
Close grip pull-ups enable Majors to target the muscles of his chest and biceps. This is a fabulous upper body exercise that helps in building strength and muscle in the core, back, and arms.
Leg Raise
Leg raises are an important exercise in Majors' back building workout. They help in enhancing strength by working on the lower body and core. This exercise also helps in both strengthening and toning the muscles and increasing the range of motion.
Oblique Knee Raise
It's a pull-up variation that helps build abdominal strength and increases muscle size. This exercise also helps in improving midline stability.
The One Arm Dumbbell Row
It's another prominent exercise in Majors' workout routine. This compound exercise helps build upper body strength by targeting the back, upper arms, shoulders, and core.
According to Variety, Creed III will be Michael B. Jordan's directorial debut. The 35-year-old Jordan is reprising one of the