Fashion
Keke Palmer in Prada at NOPE Premiere -Ask and Tell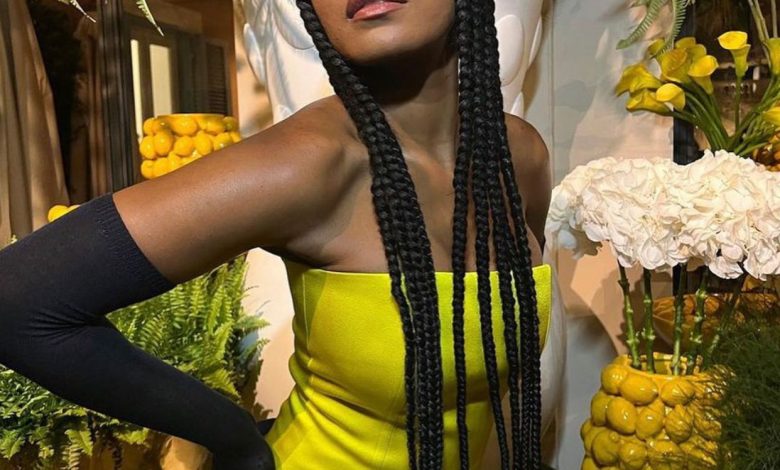 The Item: Uhm… the continent of Europe was not ready for this fabulous Miss! Keke Palmer in Prada at NOPE Premiere stunned onlookers and turned heads in a stylish yellow gown. Keke Palmer was photographed in her designer attire at the Rome, Italy premiere of her latest number one box office film. NOPE has now raked in $44 during its opening weekend.
You Asked: Man it's been a minute since I have seen my Keke and she did not disappoint! Who is this beauty wearing tonight? She looks amazing! Also, can you guys tell me who her shoes are by? I saw them in a few pictures and they are cute!
Keke Palmer in Prada at NOPE Premiere -Ask and Tell
The Verdict: Hey! Thanks for your chic fashion inquiry and we will be more than happy to help with these couture details! We agree, Keke looked breathtaking for her premiere and she is having a fabulous year, with several hit movies!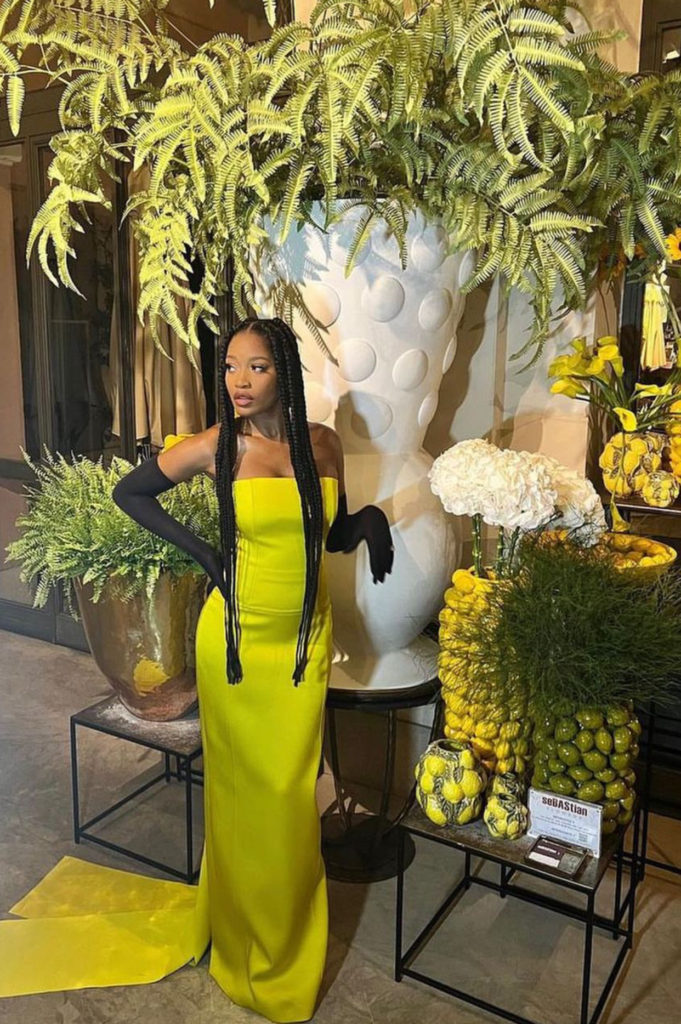 For her NOPE premiere, Palmer dazzled in a custom Prada gown design accessorized with black, diva elbow length gloves. The gloves served us total Old Hollywood retro glamour and we are here for it!
Nevertheless, Keke finished off her look with designer shoes and jewels. She rocked a pair of Stuart Weitzman heels along with YUN YUN SUN Jewelry.
Hope that answered your fashion question! If you or a style obsessed gal pal has one they would like to ask give us a follow on Instagram, slide into our DMs and ask away.
**Want Even More Fashion as well as Celebrity Style Sighting News, Insights as well as Trends? Download Our New Shiny App! Click HERE**
Thoughts on Keke Palmer in Prada at NOPE Premiere -Ask and Tell! -Ask and Tell? Well let's connect then! Join the discussion and talk all things fashion as well as celebrity style sighting related with us by dropping a comment like its hot down low. Or also hit us up on our Facebook, Instagram (1966mag), Tumblr, Pinterest or tweet us @1966magazine.