Health + Wellness
Kentucky Wildcats Basketball Player Won't Be Sidelined by Heart Surgery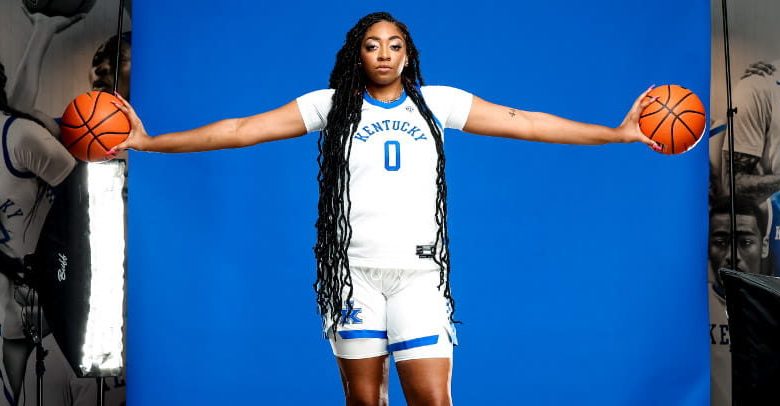 When Tionna Herron was 8, she learned some valuable things: She was good at playing basketball. And she had a rare heart condition that sometimes made her chest hurt after she played.
Her condition had a long name – anomalous aortic origin of a coronary artery (AAOCA). It meant one of the arteries coming out of her heart was misaligned, making it harder for blood to flow. When it gave her occasional chest pains, they didn't last long.
A pediatric cardiologist assured her family it was safe for her to play basketball. In fact, even though AAOCA is the second-leading cause of sudden cardiac death in young athletes, most people with the condition aren't restricted from sports unless they are considered high-risk, which she wasn't.
So Herron, of the Dallas suburb DeSoto, Texas, stayed on the court. As she grew up – and up she certainly grew, becoming so tall her classmates nicknamed her "Tree" – her love of basketball was never sidelined by her condition.
By the time Herron was a junior in high school, the 6-foot-5 center had the attention of college basketball recruiters across the country. A skilled shot-blocker, she had her pick of schools and committed early to the Kentucky Wildcats. Then, she helped her high school team win back-to-back state championships. She was at the top of her game.
"I was so excited to get on the court and get my name out there," says Herron, who chose Kentucky not for its winning record, but because of the supportive environment the coaches created. "It was where I felt like I'd fit in."
There was just one thing left to do before she could take the court: She needed medical clearance because of her heart condition.
Before she left Texas, Herron's doctors in Dallas gave her the green light. She felt good. But when she got to Kentucky, further testing raised questions about whether she should have surgery to correct the misaligned artery. The team's medical staff sent her to a cardiologist in Atlanta, who concluded she should not play until the procedure was done.
"The difficult part of this is that her condition is so rare, a lot of the doctors we talked to were not in agreement" about when a patient requires corrective surgery, says  Herron's mother, Angel Worlds.
But because sudden cardiac arrest can occur in people with anomalous aortic origin of a coronary artery following exertion, the risks of