Health + Wellness
Kevin Hart's Dad Passed Away: "Give Mom a Hug for Me" – BlackDoctor.org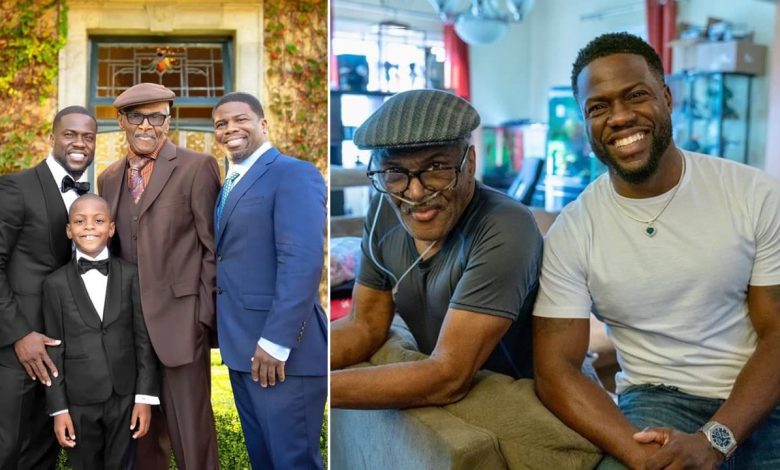 Comedian Kevin Hart who is known for his crazy stories, funny jokes and comedic presence is movies, was somber and mourning this week when he revealed that his father, Henry Witherspoon, just passed away at 73 years old.
Hart, who lost his mother to ovarian cancer in 2007, shared a message of gratitude for the relationship he had with his father.
"RIP to one of the realest & rawest to ever do it," wrote Hart via his Instagram. "Love you dad. Gone but never forgotten….Give mom a hug for me….y'all did good man. Thank you for everything….I'm a better father because of you 😢💪🏾🙏🏾 We will all make you proud…"
He added a second post with his late dad, simply captioning it, "RIP spoon"
For most of Kevin's fans, they know of his dad by the story he told on his blockbuster stand-up tour, Laugh At My Pain. It was there where he talked about his dad's ongoing drug habit. During an interview promoting his comedy tour, Kevin explained why his outlook on his unique and sometimes troubling childhood is different than most and why his dad is one of his favorite people now.
'"My mom worked at the University of Pennsylvania as a computer analyst and my father was a drug addict," explains Kevin. In fact his dad once stole $20 from Kevin to buy drugs when he was just six years old.
"From ages two through eight my dad did what he could before his addiction got out of hand and he disappeared," Hart said. "The way I see it is things happen for a reason. If my dad had been around and didn't do drugs, I may be handling my success differently. I may be on drugs; I may be searching for something."
Hart said that watching his father make those kind of mistakes inspired him to want to be better.
"I'm such a great father because I've seen the mistakes my dad has made," Hart says emphatically.
He also credited his mother with keeping him off the streets.
"It may have affected my mom, but she didn't let it be seen. My mom was such a strong woman she said, 'Look, regardless of whatever your father's doing and where he is, I have a job to do raising you, you're going do what you're supposed to do and you're going to grow up to be two intelligent men' — with me and my brother," he said.
"My kids actually think I'm the coolest dad on the planet … I know why I am the way that I am, my dad has a lot to do with that — the mistakes that my dad made, you know, the decisions to do drugs, being in and out of jail, in and