Fashion
Lauren London Stuns in Alex Perry!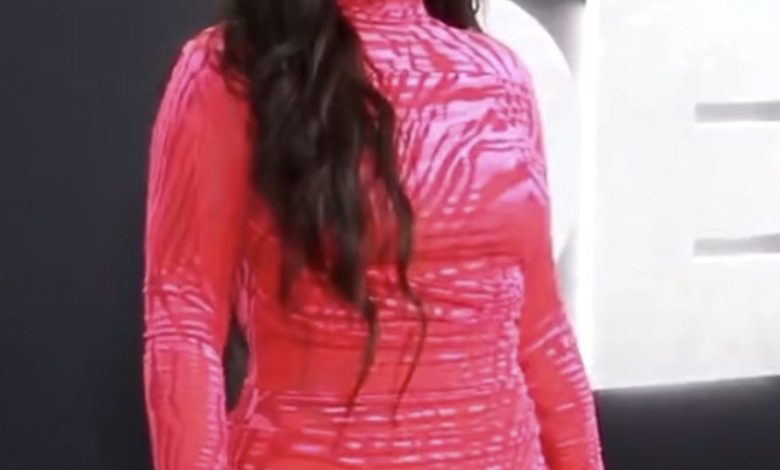 The Item: At the Netflix You People Premiere, actress and gorgeous beauty, Lauren London STUNNED in a cute red carpet by Alex Perry. Fans spied the glamorous London in photos as well as videos showcasing her walking the red carpet. The movie event proved to be quite star-studded.
You People is a comedy film that also stars comedic icon, Eddie Murphy; the immensely talented actress/director Nia Long; and our fave, Jonah Hill. The movie premiere was held in sunny, Southern California, in Los Angeles.
You Asked: Hi, 1966 Magazine! Love you guys! Please give me the breakdown details on Lauren London's outfit. She is forever THAT GIRL. She is just so beautiful to me and it is so great to see her back in movies!
I didn't even know about You People till TikTok. Can't wait to watch it, I'm sure everyone in it kills it. But thanks again, I want that dress!
Netflix You People Premiere: Lauren London Stuns in Alex Perry!
The Verdict: Well, hello there gorgeous! Thank you so much for reaching out to us with your fabulous couture inquiry. We will be more than happy to help you with this fashion request. Therefore, let's get into these details!
For the Los Angeles premiere Lauren London wore a deliciously pink dress design by luxurious fashion label, ALEX PERRY. This amazing womenswear line is by Alexandros Pertsinidis, better known as Alex Perry. The fashion designer is from Australia.
Nevertheless, if you wish to find this exact design via Google, it is probably best you use the full product title. Therefore, if searching for this particular fashion look online; search for the Alex Perry Barret Velvet Printed Mini Dress. Some others name the dress as the Alex Perry Barret Burnout Gloved Mini Dress.
Retailer MODESENS describes the dress as, "Alex Perry's 'Barret' mini dress will fill you with confidence the moment you slip it on. It's cut from gathered stretch devoré-velvet and mesh featuring a dynamic zebra pattern. The turtleneck and thumbholes add a sporty feel. Style yours with platform heels and layers of jewelry."
Lauren London styled her AP dress with dazzling finger rings, matching sandal heels; as well as cute earring hoops. Nonetheless, the time has come to talk price. This dress is available at a number of retailers such as Poshmark, Mytheresa and Neiman Marcus. Currently, this flirty fun pink dress by Alex Perry is retailing for $1600. Happy shopping fashion lovers!
**Want Even More Beauty, Lifestyle, Hair, Fashion as well as Celebrity Style Sighting News, Insights as well as Trends? Well Honey do we have something special for you! Download Our New Shiny App! Click HERE**
Thoughts on Netflix You People Premiere: Lauren London Stuns in Alex Perry!!!!!? Well let's connect then! We're always around and love to hear from you. Therefore, join the discussion and talk all things 1966 Magazine; fashion as well as celebrity style sighting related with us by dropping a comment like its hot down low. Or also hit us up on our Facebook, Instagram (1966mag); Tumblr, Pinterest or tweet us @1966magazine.