Black Business
LeBron James and His Business Partner Maverick Carter Raise $100 Million for New Media Company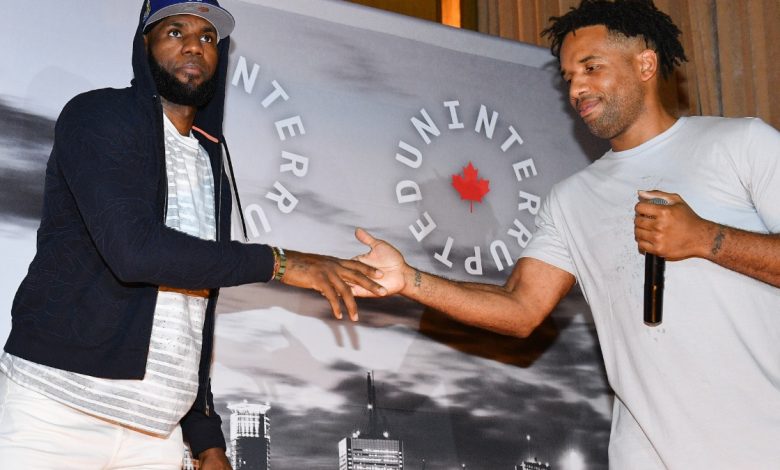 With three NBA championship rings and a wide acclaim as one of the best hoops players in the world, LeBron James has already been a major success in basketball. Now it seems he's on his way to becoming a media mogul.
The Los Angeles Lakers star and his business partner Maverick Carter secured a $100 million investment for their new media company SpringHill Co., as reported by Bloomberg Businessweek on Thursday.
Two of James' other companies will be merged with SpringHill Co., SpringHill Entertainment — which is behind shows like "Million Dollar Mile" — and Uninterrupted LLC, a platform where professional athletes can express themselves and talk to fans directly.
James is SpringHill Co.'s chairman. Carter holds a CEO position, and they both seek to create content for people who are underrepresented in TV and film.
"When we talk about storytelling, we want to be able to hit home, to hit a lot of homes where they feel like they can be a part of that story," James told Bloomberg. "And they feel like, 'Oh, you know what? I can relate to that. It's very organic to our upbringing.'"
Despite the news of SpringHill Co. being announced to the public on Thursday, James and Maverick started it on March 11, the same day that the NBA suspended the season after Utah Jazz player Rudy Gobert tested positive for COVID-19.
SpringHill is the name of James' childhood apartment complex in Akron, Ohio.
Investors of the new company include UC Investments, SC Holdings, News Corp, and Guggenheim Partners. Serena Williams is said to be one of the people on SpringHill Co.'s board.
Another person on the board, investment banker Paul Wachter, talked about the new venture and what the company is looking to accomplish.
"This is ultimately a company that's about point of view, the community you serve, and empowerment," Wachter told Businessweek. "This is a company designed to move the culture."
James addressed the announcement of his new company on Thursday in an Instagram message.
"Incredibly proud of today's announcement!" he wrote. "We started building this company almost five years ago and while I love every project we do and every story we tell…I'm most proud of our team and the message we are sending."
"Over 100 employees with 64% people of color and are 40% female in an industry that averages 25% (we will get to 50%)," added James. "Our leadership team is a reflection of our entire organization. I want to thank everyone at The Springhill Company for believing in our vision! We closed this deal in March and I knew our work was going to keep getting more and more necessary."