Health + Wellness
Legendary Comedian Earthquake Shares Hilarious (But True) Prostate Cancer Story – BlackDoctor.org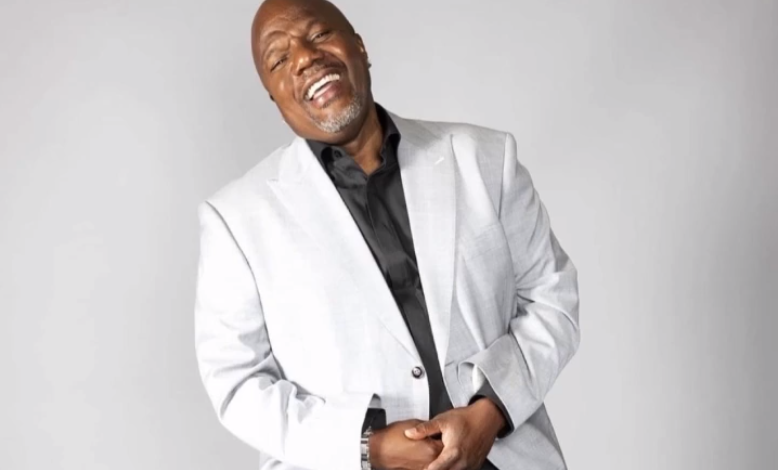 Dave Chappelle has had a long-standing relationship with Netflix. From gut-busting stand-up specials to controversial skits that landed him in the news lately, Chappelle has brought his unique brand of comedy to the streaming platform. Now, he's doing it another way by serving as executive producer of the "Chappelle's Home Team" specials, which feature comedians chosen and spotlighted by the "Chappelle's Show" creator. Chappelle — who is also set to appear at Netflix's "Netflix Is a Joke" stand-up comedy festival in April 2022 — will appear in each installment to introduce the veteran comics, all of whom have been in the business for more than 30 years.
The first comedian to be featured is the legendary Earthquake, and he stars in a special titled "Earthquake Legendary." According to a statement, "Earthquake shakes up the stage and delivers aftershocks while going in hard on health as wealth, prostate cancer and disciplining kids."
Earthquake's raspy voice and quit-witted humor are a winning combination when he goes in any subject–including his first-ever prostate cancer exam.
The American Cancer Society (ACS) recommends that men age 50 and older have a discussion with their healthcare provider about screening for prostate cancer. For men who are African American or men who have a first-degree relative diagnosed with prostate cancer before age 65, both risk factors for the disease, the ACS recommends this discussion at 45. For men who have more than one first-degree relative diagnosed with prostate cancer before age 65, the ACS recommends having the screening discussion at age 40.
"These ain't jokes" remains his catchphrase throughout the special. But Earthquake makes it clear that "health is wealth," emphasizing the importance of not only getting vaccinated for COVID-19, but also for basic health care such as getting health insurance and having your annual physical.
He goes into his prostate cancer bit by noting how his doctor mentioned that he could get his prostate cancer exam done the same day as his physical. So Earthquake, not really knowing what all goes into a prostate exam, rolls up his sleeve (instead of taking down his underwear for a rectal examination). When he finds out where the doctor actually has to probe to get an accurate prostate exam, Earthquake makes jokes, but shares that he eventually went through with it and was able to share that every man should get it done.
Earthquake doesn't lean too much into the stereotypically homophobic jokes associated with getting your prostate checked like so many others do. Instead, he leans in, saluting gay men afterward as if they were brave soldiers. He may be naturally over the top, but he's also playful, purposeful and downright funny.
Born Nathaniel Stroman, Earthquake was born on May 29, 1963, in Washington, D.C. His mother gave him the nickname "Earthquake". She said: "Any time you take all the precautions not to have a kid, from the diaphragm to …. a condom, and you still have a child, there's nothing else you can name that child but a natural disaster."
Earthquake grew up poor with his mother's sister and her husband in a tough southeast neighborhood, and they often didn't have anything to eat. Earthquake was a class clown, but had no real idea that he could make comedy a career. He later bemoaned the fact that no teacher or advisor had ever pointed him in the direction of performing.
He enlisted in the United States Air Force after he graduated from high school. Later he explained that he joined the military to get out of his mother's house.
Earthquake started his career in the Airforce in the talent show "Tops and Blues".
But by the early 1990s, Earthquake started off doing gigs in small clubs. By 1993 he co-owned Uptown Comedy Corner in Atlanta's