Health + Wellness
Legendary Motown Music Executive Passes Away at 91 – BlackDoctor.org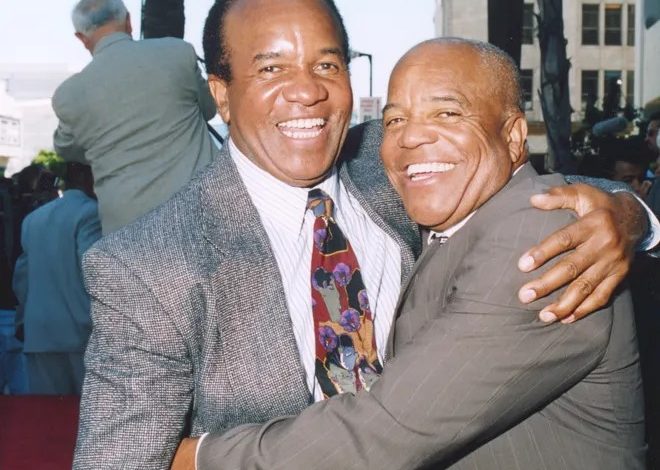 Motown Records was legendary and become synonymous with music legends like Diana Ross, Smokie Robinson, Stevie Wonder, The Jackson 5 and Marvin Gaye. Now new artists are bringing the label back. Artist like Lil' Baby, City Girls and Brandy. But the Motown family is currently mourning the loss of their own, a giant in the music publishing world and artists all over are sending their condolences.
Recording artist, songwriter and music executive Robert Louis Gordy Sr., the youngest brother of Motown founder Berry Gordy, passes away Friday of natural causes at his home in Marina del Rey, California, according to a Sunday news release from Universal Music Enterprises. He was 91.
The Detroit native passed suddenly, Berry Gordy said in a statement in the release.
"He was absolutely the best lil' brother anyone could ever hope for," he said. "His ability to succeed at whatever he attempted or that I threw his way, amazed me over the years. I will miss his love, his support, and his loyalty."
Despite having only a little bit of experience in the publishing field, with the confidence and support of his brother Berry, he successfully ran the company for more than 20 years and moved it from being a holder of song copyrights into a profitable international publishing company, the release stated,
Robert Gordy was born in Detroit in 1931 and began his music career in 1958 when he wrote the hit "Everyone Was There" with Berry and performed it on Dick Clark's TV show. He contributed to several hits at Motown, according to a news release from Universal Music Enterprises, which owns Motown.
Mr. Gordy also ran the Jobete Music Publishing company, a music publishing affiliate of Motown records. Under his leadership, Jobete Music transitioned from a holder of song copyrights into a "highly profitable international publishing company," the release said.
Robert Sr. also acted, and in his first role in 1972 he played the drug pusher "Hawk" in the movie "Lady Sings The Blues."
"I am deeply saddened by the sudden passing of my younger brother, Robert," Berry Gordy said. "He was absolutely the best lil' brother anyone could ever hope for. His ability to