Health + Wellness
Legendary Soul & Blues Singer, Syl Johnson, Passes Away at 85 – BlackDoctor.org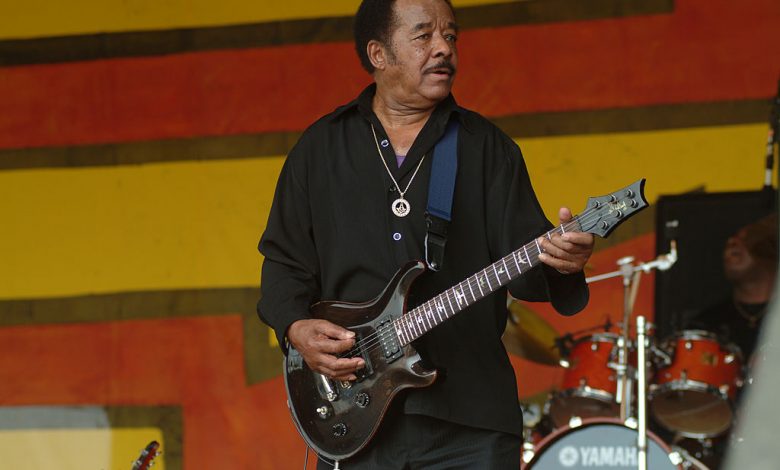 Syl Johnson, the Chicago-born music legend whose 1967 single "Different Strokes" has become one of the most sampled songs in hip-hop, has passed away. Johnson's family confirmed the news in a statement, but did not reveal the cause of death.
"It is with extreme sadness that our family announces the passing of Soul & Blues Hall of Fame Legend, Syl Johnson (born Sylvester Thompson in Holly Springs, MS)," the statement reads. "Dad, Brother, Grandfather, Great Grandfather, Uncle, Friend & Artist, he lived his life as a singer, musician, and entrepreneur who loved black music." Johnson was 85 years old. His death occurred less than a month after his brother and fellow musician Jimmy Johnson died at the age of 93.
The soul and blues singer grew up in a musical family. In his early career, he played with blues legends including Junior Wells (1934–1998) and Howlin' Wolf (1910–1976). Johnson began his own recording career in the late 1950s, and he began charting singles in 1967 with "Come on Sock it to Me" and "Different Strokes."
The hit single "Different Strokes" with its infectious beat and snare drum combo along with the funky adlibs has been used in tracks by Jay-Z, Kanye West, Public Enemy, Wu-Tang Clan, Michael Jackson, Cypress Hill, and many more.
Johnson followed his early successes with songs like "Dresses too Short," "Back for a Taste of Your Love," and "Is it Because I'm Black," which he wrote in response to the assassination of Martin Luther King, Jr. In 1975, he had his biggest success with his recording of "Take Me to the River," written by Al Green. It became Johnson's only top ten R&B hit and his only song to crack the top 50 of the Billboard Hot 100 chart. He continued to release singles until his retirement in the mid-1980s. In later years, Johnson returned to recording and performing, as well as suing several artists for sampling his music without his permission.
Syl Johnson is the father of singer-songwriter Syleena Johnson. Her mother is Brenda Thompson, who was the first black female police commissioner of Harvey, Illinois. Syleena has two older sisters; Syleecia and Sylette. Football player, Chad "Ocho Cinco" Johnson is also the son of Syl Johnson.
In 2017, Syl Johnson produced Syleena's Rebirth of Soul album, making the album the first musical collaboration between Syleena and her father since This Time Together By Father And Daughter in 1995. Her father chose the musicians and was involved in every recording session. They jointly selected songs to cover.
"It was a very special project for me — for sure. But it's always a challenge working with my dad," said Johnson to the Chicago Sun-Times.
"It wasn't a challenge in a bad way. As a daughter, you obviously want him to approve what you do. My dad's a perfectionist, so it was