Fashion
Lori Harvey Wearing Michael Kors Glamorous White Tux-Ask and Tell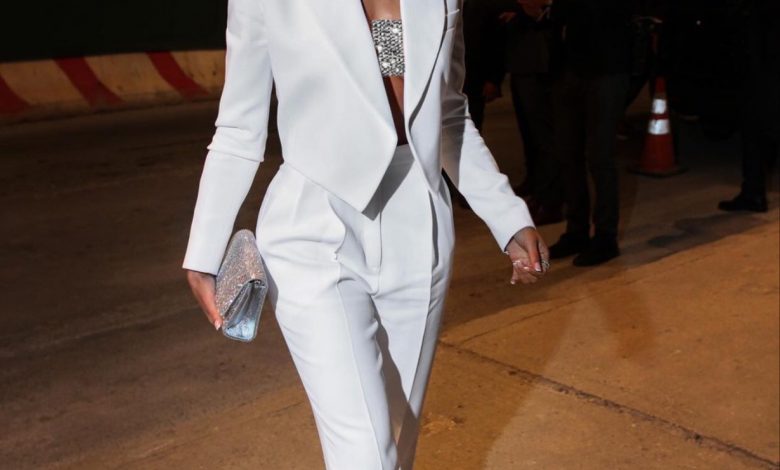 The Item: Model and Beauty as well as Skincare mogul, Lori Harvey Wearing Michael Kors! Lori indulged in the white couture hue trend while attending the star-studded New York Fashion Week runway show for designer Michael Kors.
You Asked: I just love me some Lori Harvey. She is so pretty and she dresses so well. Do you have details on her white suit she had on this week. It was everything!
Lori Harvey Wearing Michael Kors Trendy White Tux-Ask and Tell
The Verdict: Well hello there Beautiful! Thanks for reaching out to us via DM; we too think Lori is so beautiful! Her style is uniquely her own and she is definitely killing it on the fashion scene.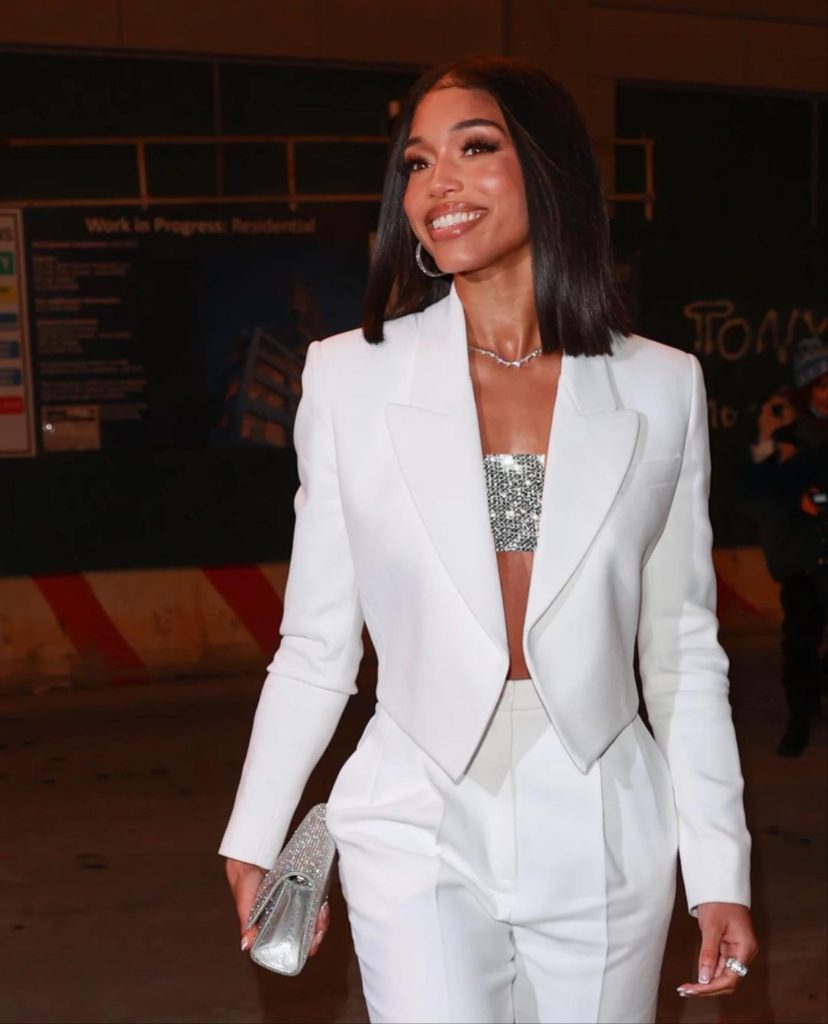 Nevertheless, we do have the intel your seek so let's get to answering your fabulous style inquiry! As mentioned Lori stepped out for a fashion show for the new and latest pieces of the Michael Kors Collection. It is normally good etiquette for invited guests to wear the designer of the hour to such voguish events. Therefore, Lori is in fact wearing a full look from the luxurious couture label. The brand says that her decadent all white look can be described as a luxe tux. We love!
A tux or tuxedo is also known as a dinner jacket. A design that is normally reserved for semiformal evening dressing. It is often characterized with
Hope that answered your fashion question! If you or a style obsessed gal pal has one they would like to ask give us a follow on Instagram, slide into our DMs and ask away.
**Want Even More Fashion as well as Celebrity Style Sighting News, Insights as well as Trends? Download Our New Shiny App! Click HERE**
Thoughts on Lori Harvey Wearing Michael Kors Trendy White Suit-Ask and Tell? Well let's connect then! Join the discussion and talk all things fashion as well as celebrity style sighting related with us by dropping a comment like its hot down low. Or also hit us up on our Facebook, Instagram (1966mag), Tumblr, Pinterest or tweet us @1966magazine.