Tech
Magic Johnson Recalls Leaving A Nike Shoe Deal On The Table — 'Man, I Would've Been A Trillionaire By Now'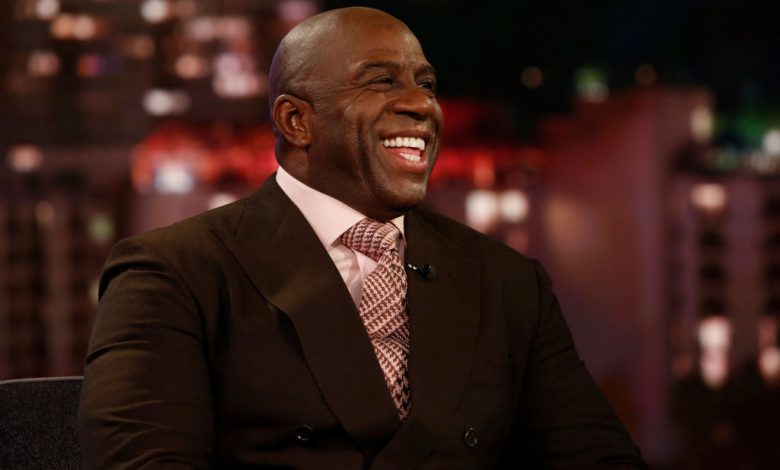 HBO's "Winning Time: The Rise of the Laker's Dynasty" is taking viewers on a trip through the past, detailing the journey of the popular sports franchise that the world knows and loves today.
While the show has been met with quite the criticism by the players it portrays, The Showtime Lakers (including Johnson himself portrayed by actor Quincy Isaiah), it does give the world an inside peek at what life was like for those OG NBA players.
One particular episode highlights the infamous Nike deal that Johnson walked away from which has folks buzzing about his decision. However, let's break down what the offer looked like at the time.
According to Inc., the show "assumes" Nike co-founder Phil Knight offered Johnson $100,000 in Nike stock options. Plus, this was in addition to a $1 royalty for every shoe sold, "but that's probably twice what the actual amount would have been," the outlet speculates.
A graphic appears in the episode that estimates that Johnson lost out on $5.2 billion by turning down the offer. Although, Inc. also broke down the numbers, and "Winning Time's" estimate may not be too accurate.
It isn't clear what the exact numbers equal out to from Johnson leaving the deal on the table. However, the outlet provided a breakdown that you can check out here.
Again, when one thinks of the deal in hindsight, it's easy to say that Johnson missed out on a fortune. But, it's very important to note that the shoe company was not the Nike that the world now knows and loves. This was also the pre-Jordan era. So, there weren't really any athlete endorsements to build upon, thus Johnson went with the deal that he knew could bless his pockets at that given moment. The Converse deal brought him $100,000 in cash during the time.