Fashion
MakeUp Eraser Foodie 7-Day Set -Cutest Makeup Remover!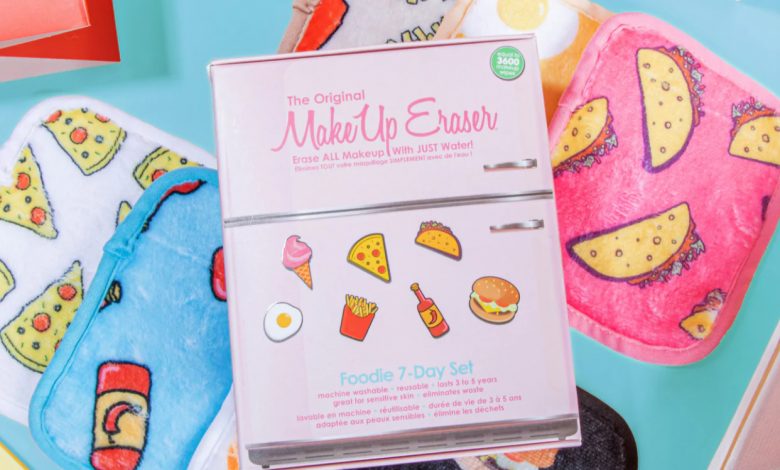 GIRL… put down the bar soap and chemical face wipe and grab you a MakeUp Eraser Foodie 7-Day Set! The newest addition to the beauty brand's makeup remover family. This amazing set helps you thoroughly clean and gently exfoliate your skin in no time flat. Plus, it comes in the most adorable food vibes style and decor. Read on for all the details!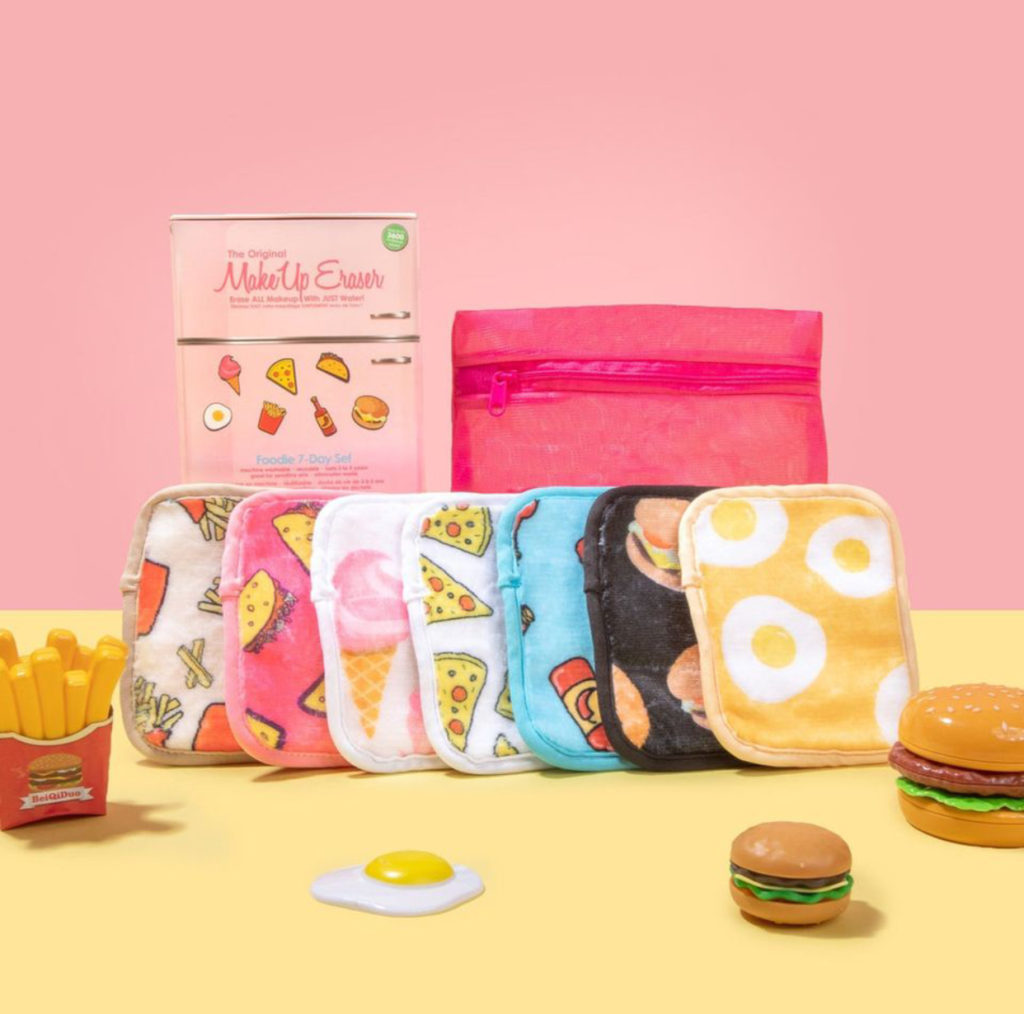 MakeUp Eraser Foodie 7-Day Set -The Cutest Limited Edition Makeup Remover
These makeup removers are a must-have, but don't just take our word for it. Here's what Makeup Eraser has to say about their fabulous release.
"Attention all foodies! We just dropped our yummy new exclusive Foodie 7-Day Set. No more wipes!

The Original MakeUp Eraser is a premium and patented cloth made up of millions of tiny hair-like fibers that work together to create a "suction" for all dirt; makeup and oil in your pores. Double-sided to erase makeup with the short fiber side and exfoliate the skin with the long fiber side (side with tag). PRO TIP: Use for erasing makeup, applying toner, or removing face masks.

1 MakeUp Eraser is equal to 3600 makeup wipes! Ultra soft, hypoallergenic, and dermatologist approved. Free of alcohol, oils, astringents, paragons, fragrances and sulfates. 7x use in between washes. One for every day of the week!

Set includes 7 daily MakeUp Erasers and a laundry bag. Each daily MakeUp Eraser measures approximate 5in x 4in. The #1 sustainable makeup remover! Erase ALL Makeup with JUST water! Including waterproof mascara, eyeliner, foundation, lipstick and more!"
Foodie 7-Day Set by Makeup Eraser -The Final Details
Sounds amazing right! We absolutely love this little things! They make removing makeup a cinch without harming yourself or the environment.
However, this leads up to a few more important subjects: availability and price. Let's start with the latter shall we? Well, each set is a very affordable $25. Since the set is machine washable, reusable, eliminates wastes and lasts for 3 to 5 years; you are really getting yourself a great deal!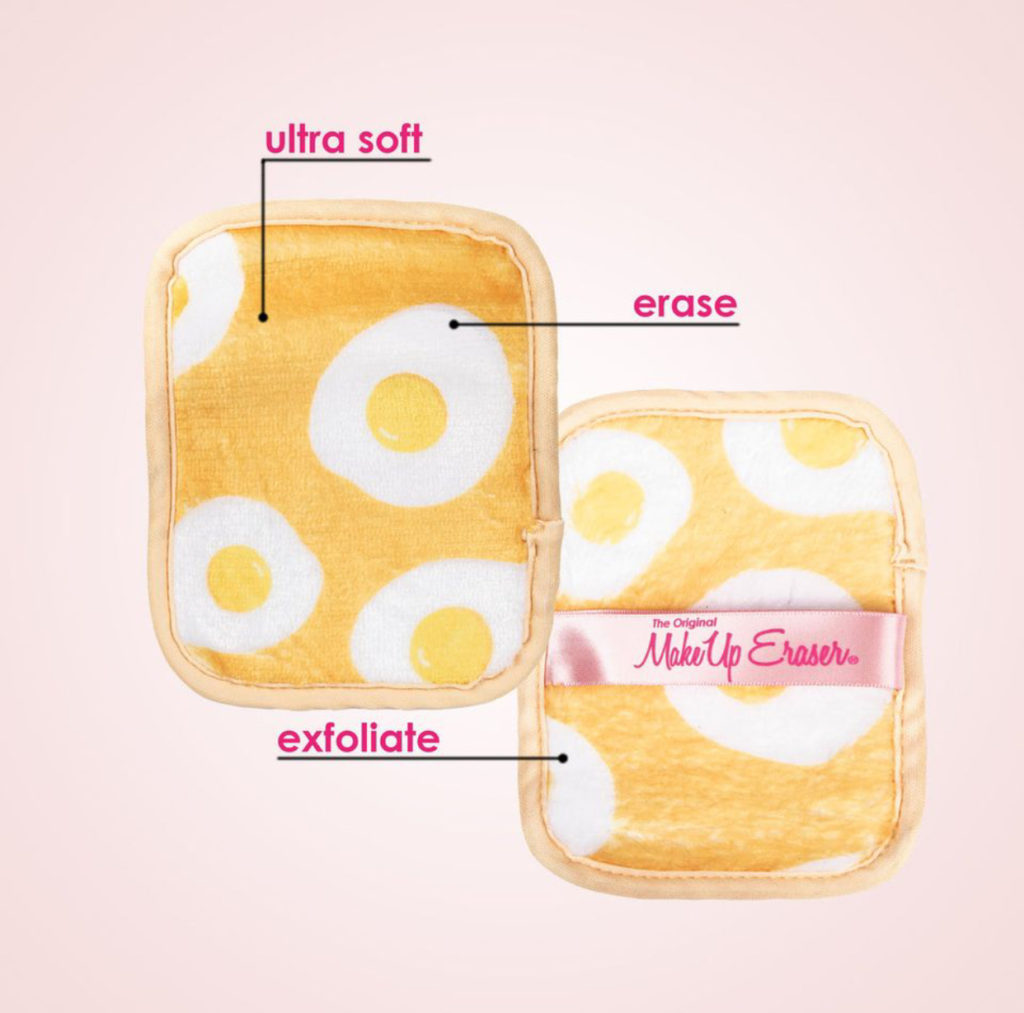 So when will this product be available for purchase? It's out now! Yes, MakeUp Eraser has officially dropped this adorable set and you can get yours at SEPHORA (in store or online); or at MakeupEraser.com.
**Want Even More Beauty, Fashion as well as Celebrity Style Sighting News, Insights as well as Trends? Download Our New Shiny App! Click HERE**
Thoughts on Makeup Eraser Foodie 7-Day Set -The Cutest Limited Edition Makeup Remover!? Well let's connect then! Join the discussion and talk all things fashion as well as celebrity style sighting related with us by dropping a comment like its hot down low. Or also hit us up on our Facebook, Instagram (1966mag), Tumblr, Pinterest or tweet us @1966magazine.