Fashion
Marine Serre Summer 2021 Crescent Moon Spotted on IZA! -Ask and Tell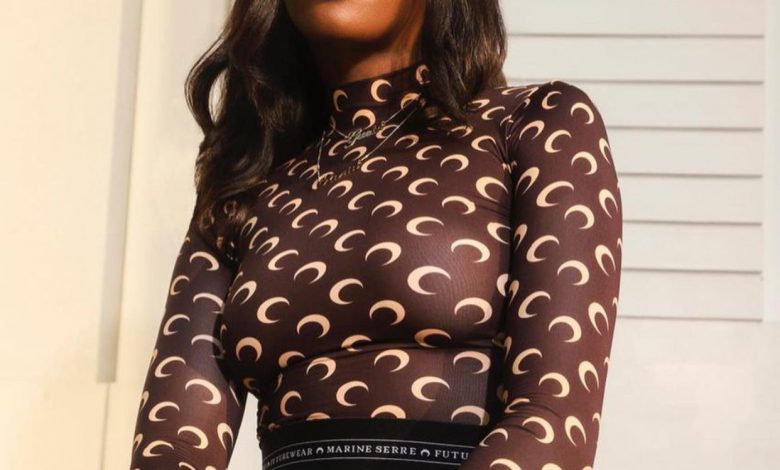 The Item: Energetic singer and songwriter IZA turned heads in a Marine Serre Summer 2021 brown tone chic design featuring the brand's now iconic upside down Crescent Moon logo!
You Asked: I love all my chocolate girls! We are seriously eating good right now. First, Normani and now IZA! I just gotta know, who IZA has on right now. Can't quite put my finger on it but I know I have seen this look somewhere before. Thanks!
Marine Serre Summer 2021 Crescent Moon Spotted on IZA! -Ask and Tell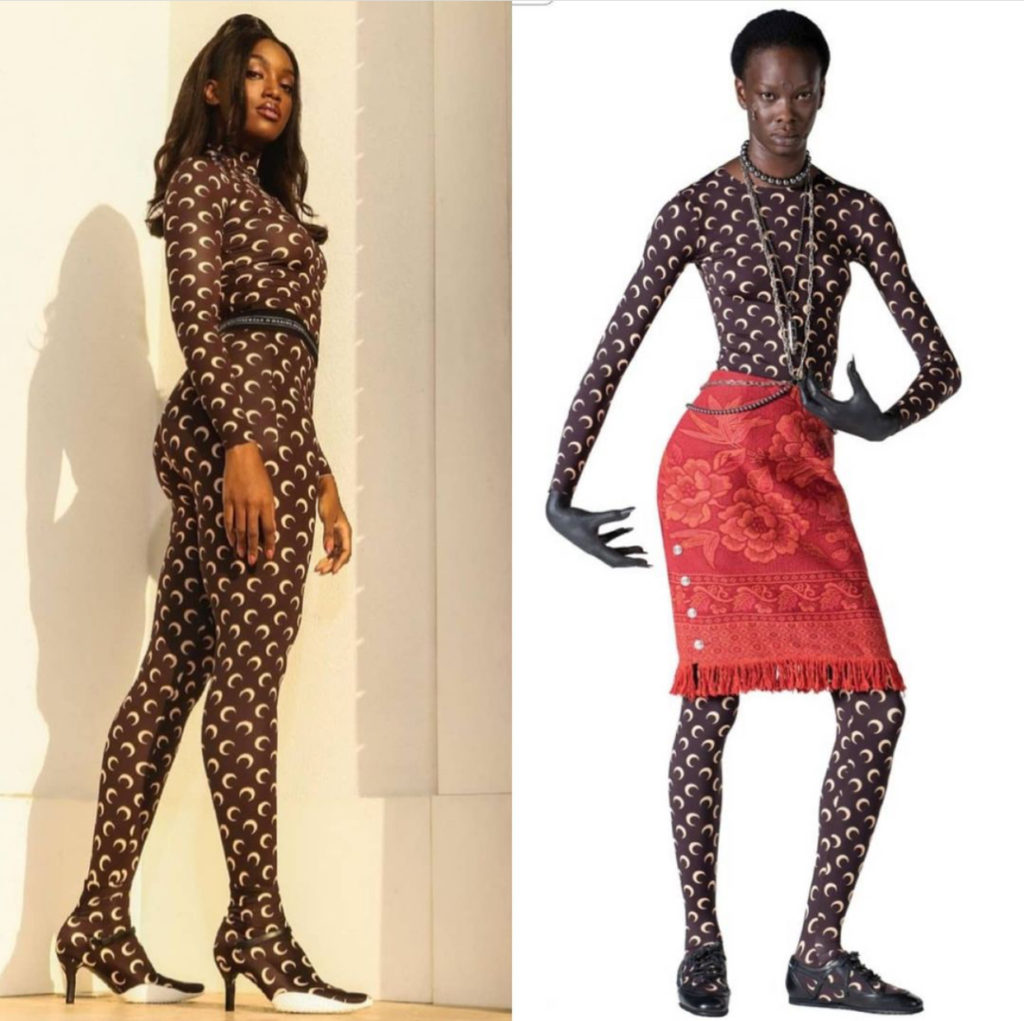 The Verdict: Hi there Beauty and thank you for reaching out to us with your style question! We too love all our beautiful brown ladies and IZA is no exception! Her fashion game is on another level so it is no wonder even supermodel Naomi Campbell follows her; so let's get into the details of her latest look.
For her live appearance on the Multi Show, IZA is wearing a fab piece of garb from the Marine Serre Spring/Summer 2021 Collection. This couture label sells this design as a whole piece jumpsuit, as well as separates (top and bottom). The jumpsuit is retailing for around $634 currently.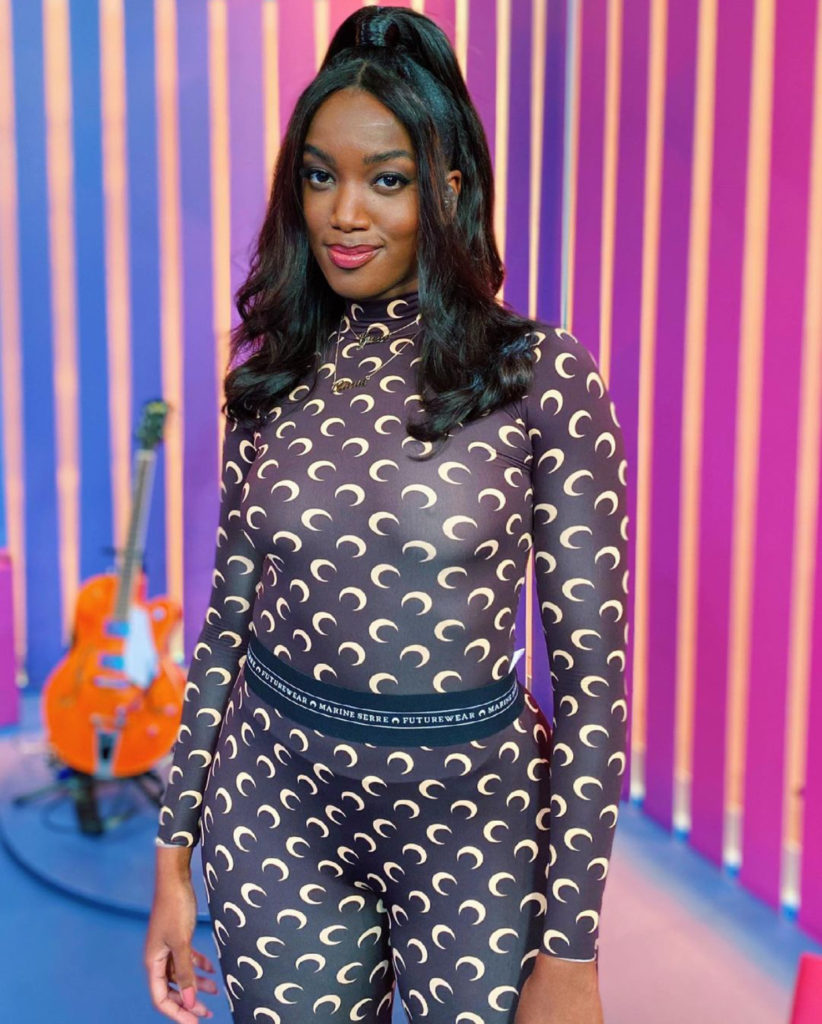 Moreover, this style features the brands now infamous upside Crescent Moons. Back in 2017 fashion designer Serre, who was blessed with legendary Karl Lagerfeld's blessing before his passing; decided to make the moons her signature and logo. This move is continually proving to be a good one. Serre's creations are now readily recognized and gaining much appeal and attraction from the fashion elite.
If this look on IZA is something you think you have seen before; well, truthfully it's probably because you have! All of your faves have been steadily vibing with this luxury cool fashion brand. Like who? Everyone from Beyonce to Dua Lipa to A$AP Rocky is not a fan, but direct wearer of the label's effortlessly aesthetic designs.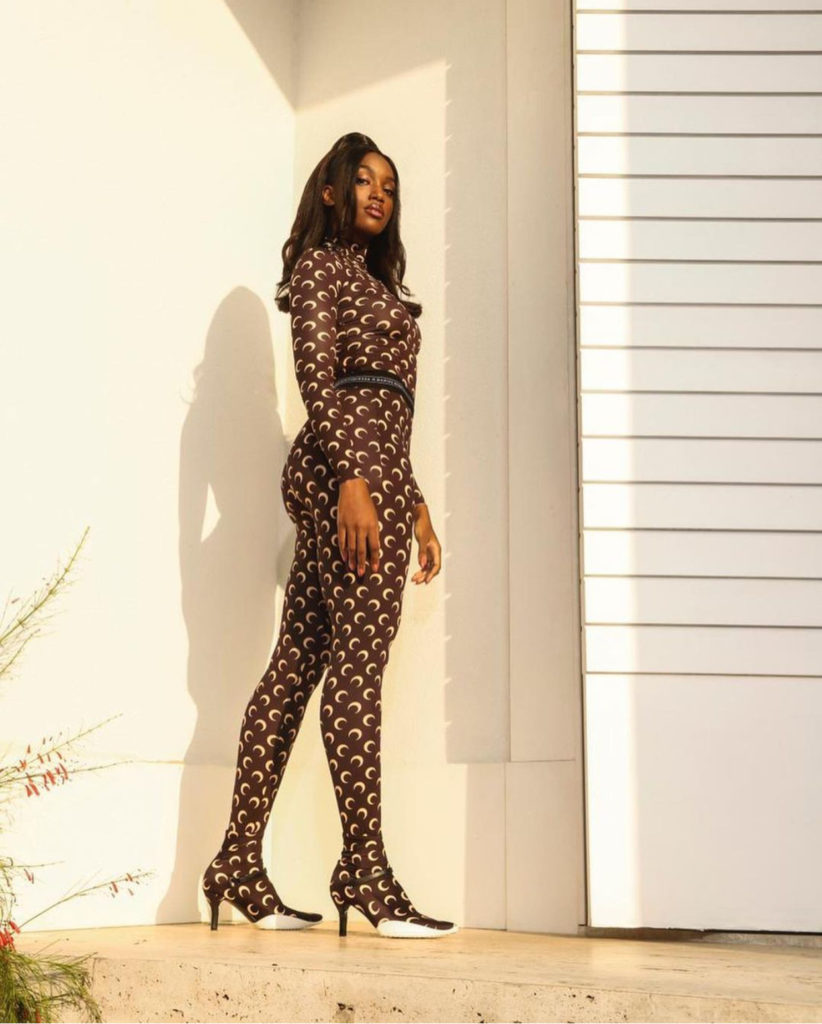 Hope that answered your fashion question! If you or a style obsessed gal pal has one they would like to ask give us a follow on Instagram, slide into our DMs and ask away.
**Want Even More Fashion as well as Celebrity Style Sighting News, Insights as well as Trends? Download Our New Shiny App! Click HERE**
Thoughts on Marine Serre Summer 2021 Crescent Moon Spotted on IZA! -Ask and Tell? Well let's connect then! Join the discussion and talk all things fashion as well as celebrity style sighting related with us by dropping a comment like its hot down low. Or also hit us up on our Facebook, Instagram (1966mag), Tumblr, Pinterest or tweet us @1966magazine.