Tech
Meet Anita Lynch, One Of The First African American Women To Serve As A Chief Data Officer For A Public Company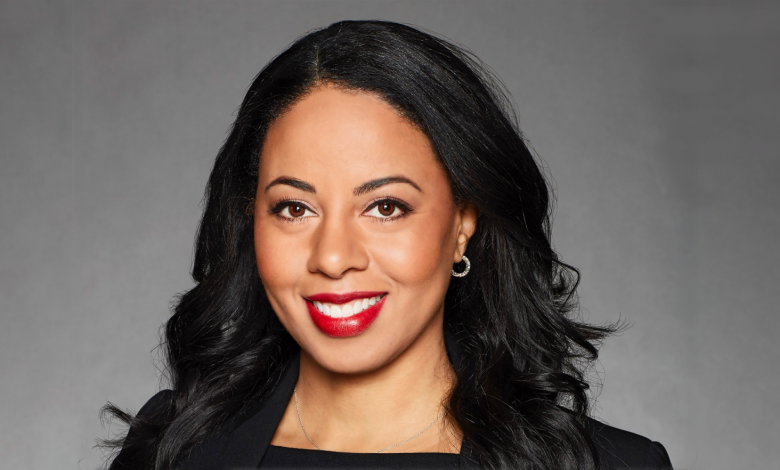 Becoming tech-savvy as an adolescent opened the door to her love for software — ultimately leading her to become a software developer for the first 10 years of her career. What's more, her work includes leading big brands such as Disney, Apple, Amazon, and Yahoo!
In 2021, Lynch became the first Chief Data Officer at New Relic — marking her as one of the first African American women to serve in the position for a public company. The exec revealed to us that being one of the first made her both shocked and appalled and happy, and aware that "it also means that we still have so much work to do."
Lynch's awareness of this stems back to her youth, just as her love for tech and building.
When initially going to school in Chicago — before moving to California — she found herself playing by herself at recess because the other kids saw her as "different."
"It was a moment for me when I realized that I couldn't allow people's perception of me being different to become a barrier to being able to achieve the things that I wanted to achieve or build the relationships that I knew I needed to build in order to be a part of a community and to thrive in different communities," Lynch recalled.
She continued: "And so ever since then, I've always made it a point to find ways to kind of transcend that moment that we all have when we walk into a room and we realize that we are the only whatever it might be, the only woman, the only person of color, the only fill in the blank, transcending that moment, by at least initially having the awareness that's gonna inevitably happen just by the nature of what I do. There aren't that many women in tech. There aren't that many Black people in tech. When you are the intersection of both, it becomes fewer, but transcending that moment by having the awareness it's inevitable, but also having the awareness that there are other ways to connect with people in the room."