Fashion
Megan Thee Stallion Investing For Hotties- Tips to Make REAL Money and Win 1 Million in Stocks!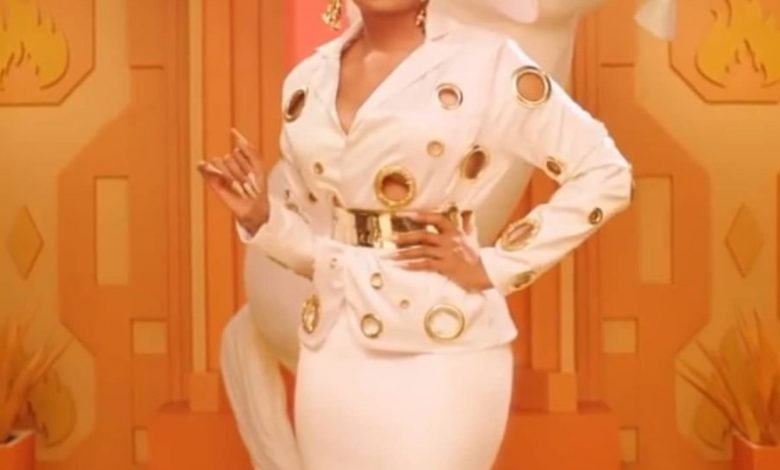 Megan may be steadily getting to her coins, but our Girl is reaching back in order to make sure the rest of us do too! How? With the Megan Thee Stallion Investing For Hotties initiative which will help educate and inspire the Hottie army to make that money honey!
Megan Thee Stallion Investing For Hotties- Tips to Make REAL Money and Win 1 Million in Stocks!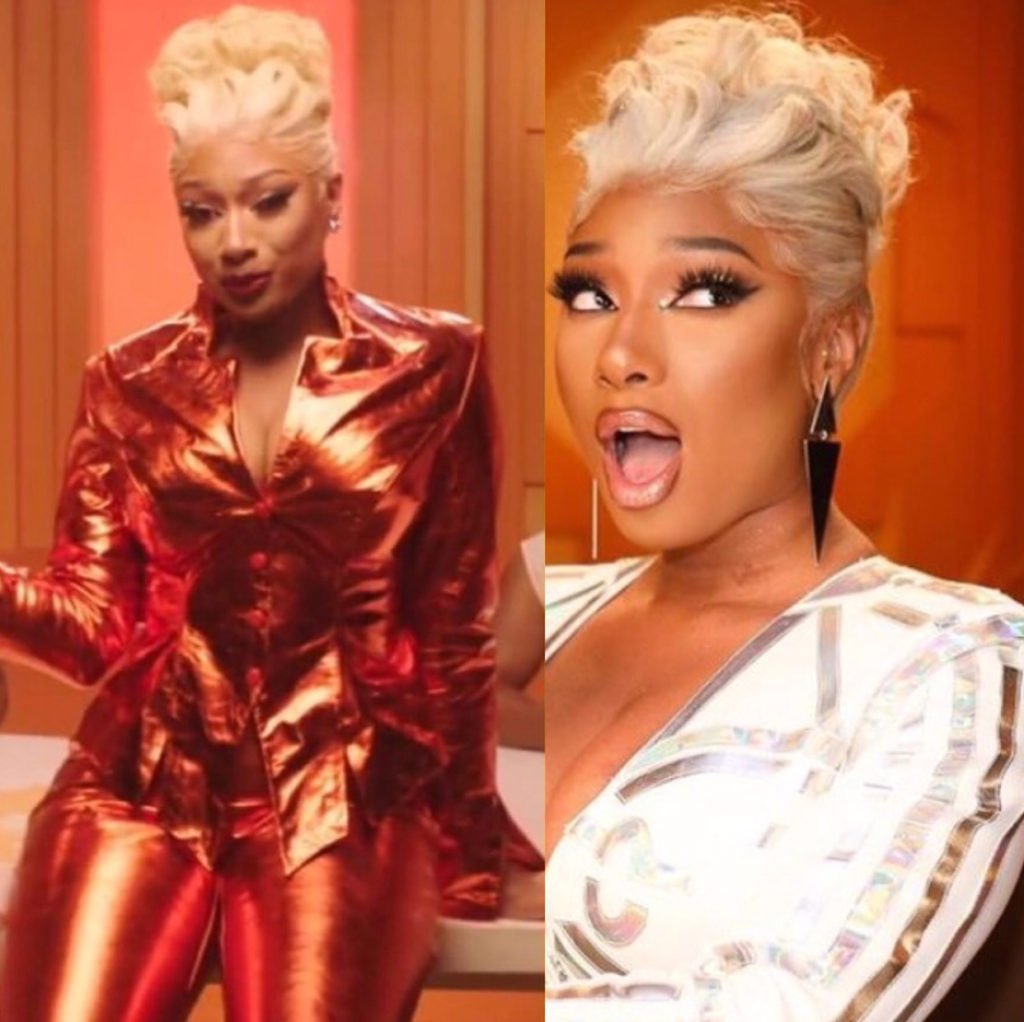 If you have always wanted to know how to save for the future (i.e. retirement) or know how to secure good investment opportunities for yourself, this new move by Thee Stallion will help you do just that.
This is an amazing launch because so many people have the desire to do better; they just don't have the knowledge. This lack of know-how unfortunately creates a "wealth gap." One that is often hard to close.
For instance, the black community as a whole is still behind when it comes to investing. Only 33.5% of Black households owned stocks in 2019, according to data released officially by the Federal Reserve. Have things improved in the last two years?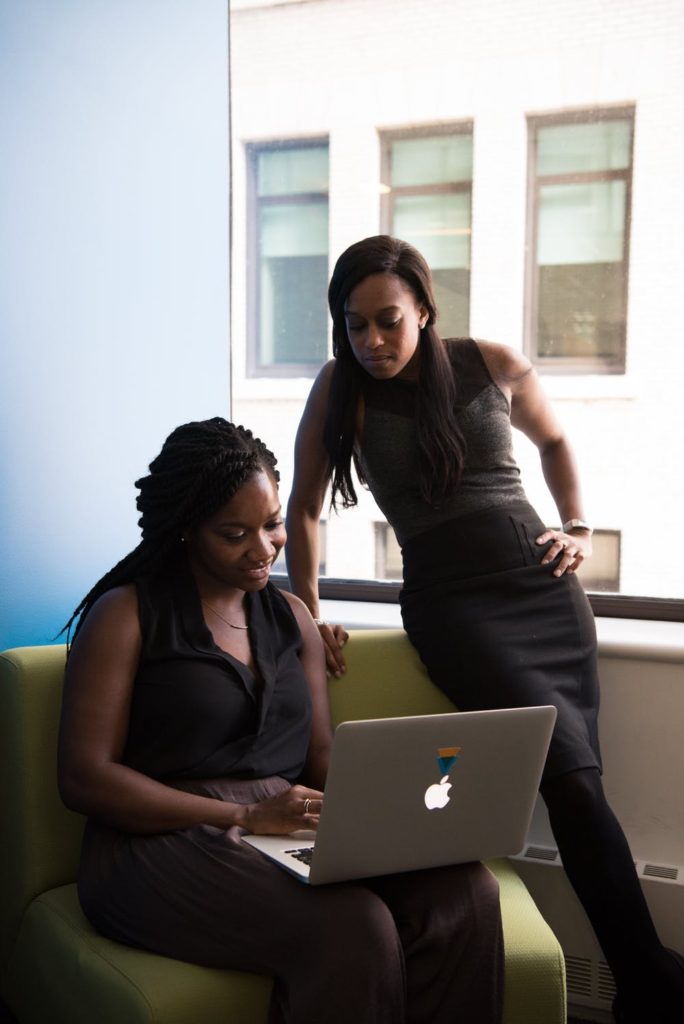 We are proud to say yes; however, there is still much work to be done. The proof of this fact is in the pudding, aka stats and numbers. You see, many in the black community became first time investors in just 2020 alone! One study finds that as of 2021, only 55% of Black Americans own stocks compared with 71% of white Americans.
That's just about half us. While it is exciting to see more black men, women and youths become investors. WE LEAVE NO ONE BEHIND.
Half is not good enough. It's time to send the ladder back down for everyone else to come up too. And hip hop artist Megan Thee Stallion is helping to lead the charge!
African American Stocks -Megan Thee Stallion Will Teach You the Game!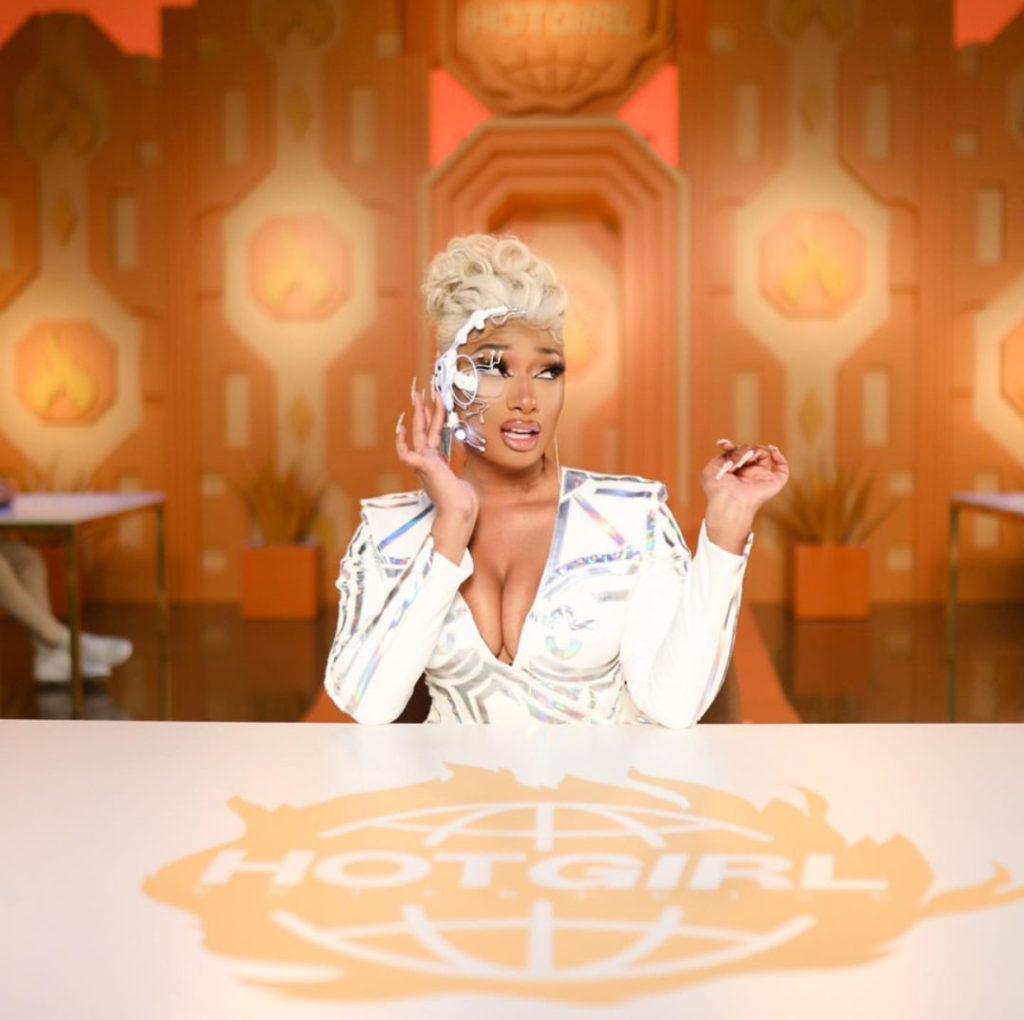 Hot off the heels of her incredible BET performance and awards, Megan Thee Stallion is celebrating her four wins by partnering with Cash App to give away 1 million dollars' worth of stock to her fans!
Megan Thee Stallion, AKA Tina Snow, AKA the CEO of Hot Girl Enterprises is also launching her Investing For Hotties educational videos; with the first one helping you learn about investing.
Have you been able to check out Meg's video about stocks? It contains a lot of informative tips such as you only need one dollar to start getting in on the game. Yes, you read that correctly. Can you spare 100 cents? Then great! It is time to become an investor!
Such investing is possible because there is something in the stock market world known as "fractional stocks." This allows you to pay in less, but still reap the pay-day benefits as a stock price goes up.
Here at 1966 Magazine, we are part of the 55% who own stocks. It can be done and you can become a success. Trust us, you won't know everything from the start; however, that is why you begin with a small investment.
Start by getting your feet wet and learning the "ins" and "outs" of the stock market. Then build upon those initial skills. In time, you will become more proficient at buying, holding and selling stocks.
Black Stocks – Education Will Only Be One Click Away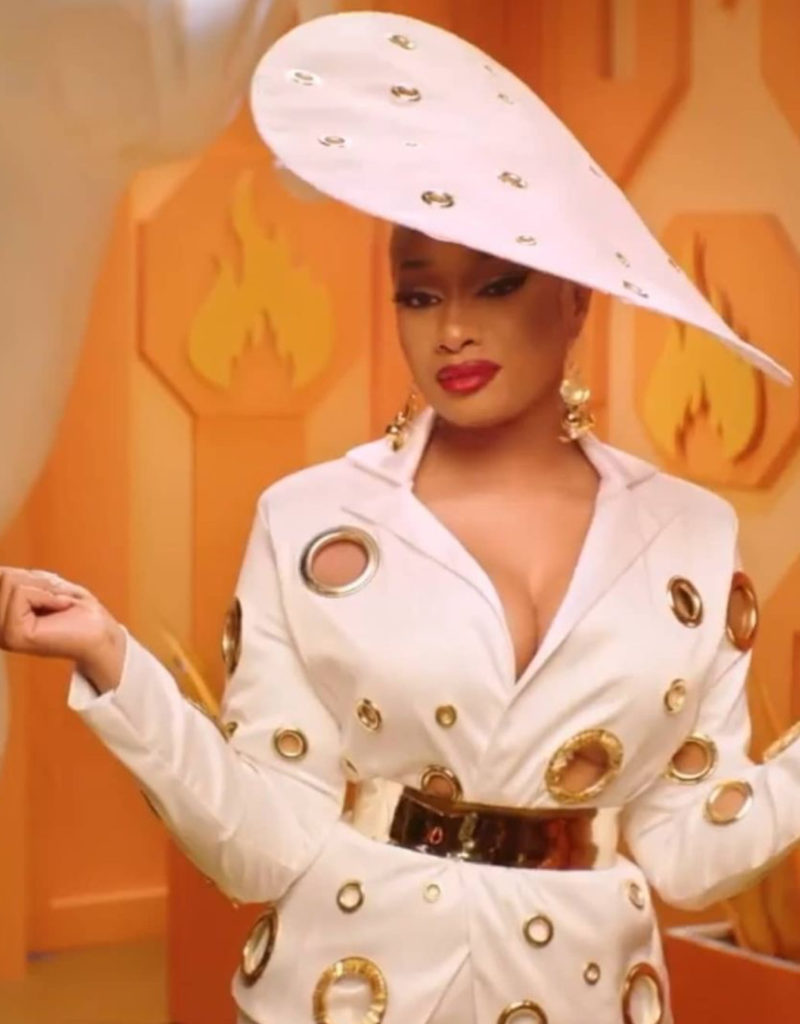 As mentioned, Megan Thee Stallion will be releasing knowledgeable videos in order to teach you some necessary financial ropes. Here is one to whet your appetite for future success.
Quite interesting right? Owning stocks and building out a lucrative portfolio can not only help you build wealth in the present; but ensure that you will be well taken care of in the future.
Why People Buy Stocks – Secure Wealth and Your Future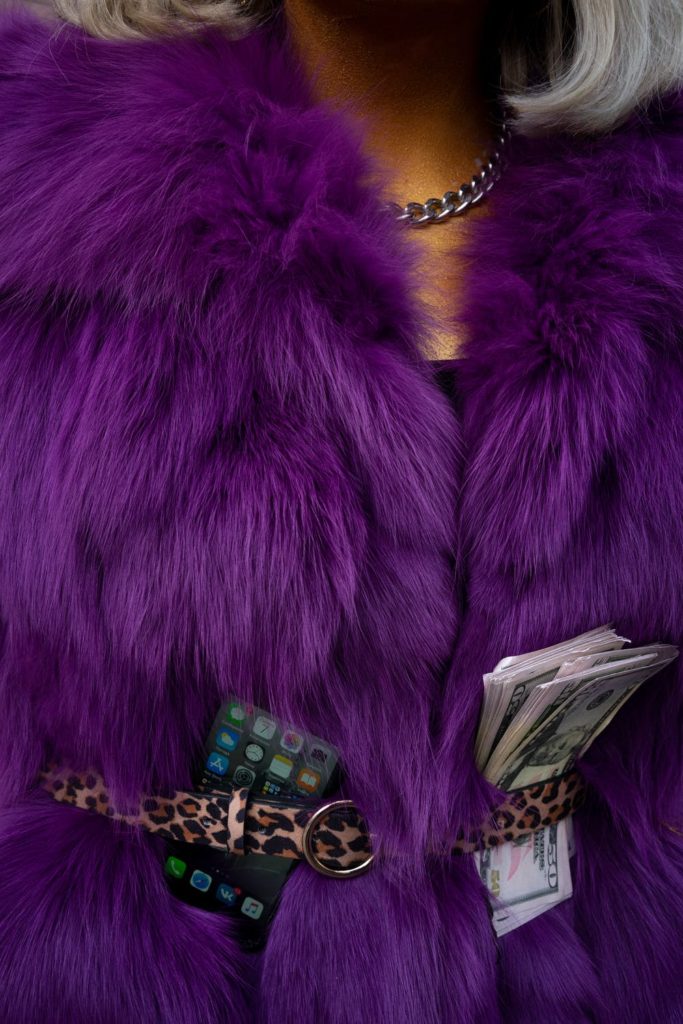 All of the above, may sound amazing, however, you may wonder why exactly many do choose to buy stocks. There are numerous reasons. Nevertheless, here are a few to consider below:
Taking Ownership -When you buy into a company, you become PART of that company. You win when the company wins and you lose when the company loses. Moreover, the more shares you have in a particular company or brand; the more percentage of ownership you have in the company. Furthermore, many times you can look forward to receiving news about the company, and in some cases even take part in shareholder meetings. This is why it is good to purchase shares from a company you really believe in and want to succeed.
All About The Benjamins -But mostly people join the stock market because they want to make money. There are even movies based on this logic where viewers learn that "greed is good." Actually, you will learn quickly that is not very true. You want to be smart about your investments or you can lose A LOT of money. The name of the game is to buy when prices are low and sell when things skyrocket up. What you make is COMPLETELY dependent on how your stocks perform; so then, once again we implore you to not to buy aimlessly, but do your research.
Why People Buy Stocks – Secure Wealth and Your Future (Continued)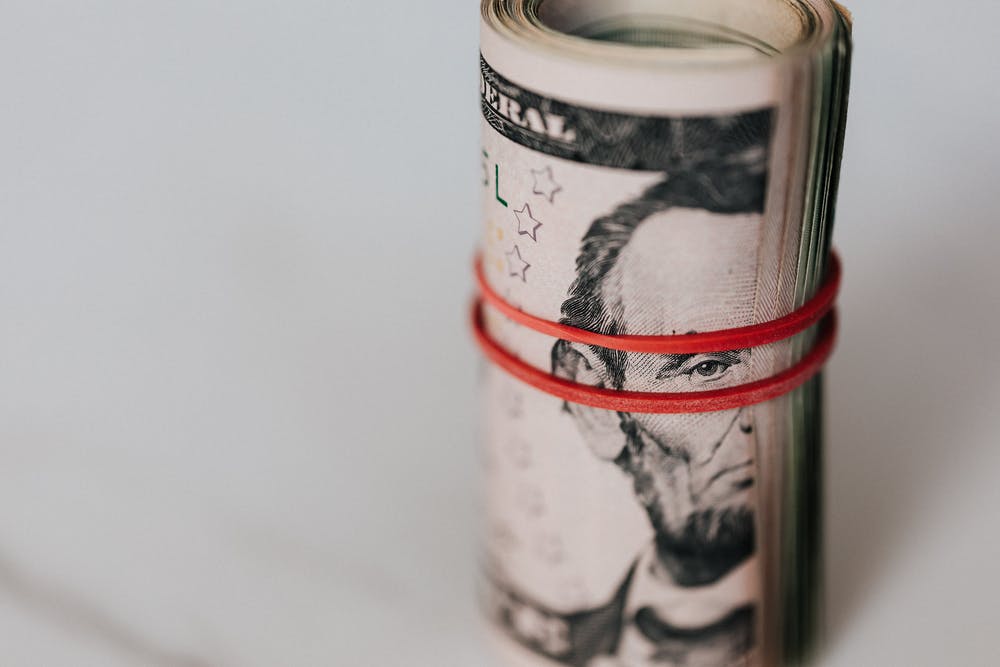 Don't Have to Be Married to It – With stocks they can be a long-term investment, but in reality, it is a mainly "get in and out" situation. Which is why a lot of people prefer buying shares of stocks when it comes to investing money. For instance, with CDs, you have to wait for a specific time before getting access to your money. With stocks you are able to buy and sell at anytime without the fear of a penalty. This gives you easy access to your money allowing you not to be forced into a decision long-term.
Not Every Egg in the Same Basket– A good investor has a very DIVERSE portfolio. Why? Well, for thing this keeps you from losing your hard earned money. As long as some of your stocks are doing well the game is still moving in your favor. You are still up. Therefore, it is important to spread out your investments across a set of good key companies. Don't just put all your money in one company. If you do you can miss out on other lucrative opportunities. Moreover, if your shares in one company decreases in value, your shares in another company could help offset the loss. There are PLENTY of companies out there, so research and spread your money around so that you invest in multiple companies. You're not RainMan, don't act like you are in Vegas and roll all your money onto one number; you could come to really regret such a decision.
Black Owned Stocks -Megan Thee Stallion is Paving the Way for the Black Community!
We were absolutely delighted to hear about Megan and her venture to help her fans learn more about finances and making money. This is something that is so important in the black community; especially, since many of us always have so many great business ideas. However, usually all we need is a little funding, but most venture capitalists overlook black start-ups. Nevertheless, by investing in your portfolio in time you could fund yourself!
Investment is all about helping you to build a better life financially. Get that home, that car and your retirement plan straight. Be able to leave generational wealth to your children and grandchildren.
Furthermore, along the way you can also support black owned public companies too when buying share options. Many are surprised to learn that black owned stocks exist. But they do!
Black Owned Stocks -Megan Thee Stallion is Paving the Way for the Black Community! (Continued)
Back in May of 1999, Ms. Hughes, became the first African American woman to head a publicly traded company, Urban One. During this time, Urban One sold 7.15M shares of common stock. As of April 2020, out of the 11, 710, 360 businesses in the United States, 637, 769 are black owned. So there is a sizable amount of black businesses to look into when it comes to investing your money.
Here is a short list of Publicly Traded Black Entities to help get you started:
RLJ Lodging Trust
Urban One
Ping Identity Holding
Global Blood Therapeutics
Carver Bancorp
Broadway Financial Corp.
Axsome Therapeutics
American Shared Hospital Services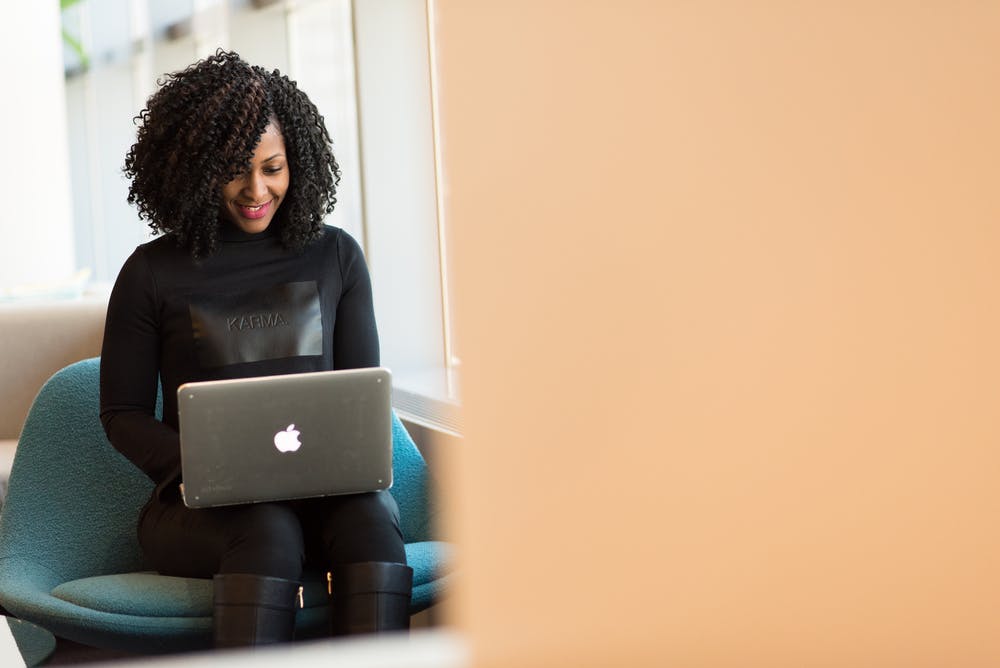 Megan Thee Stallion Investing For Hotties -The Final Word
As one can see, there is a lot to consider when it comes to investing funds. However, YOU CAN do it! You can join 55% of other people of color who are now buying and selling shares of stock!
It is normal to be intimidated when you are first starting out. That is why we think it is absolutely wonderful that Megan Thee Stallion and Cashapp are teaming up to help share helpful knowledge that can help bring you up to speed. This is so important because there are so many rich people at the top who do not care about educating the masses on how to achieve financial freedom like they did. When the fact is… at some point in time, someone had to teach them too; they DID NOT know a thing about money either.
They learned from their parents, coworkers, business partners, friends or associates. Everyone starts somewhere, and the only way that everyone "comes up" is if the financial education and intel is shared with those who do not know or understand it yet.
We tip our designer hats to Megan for leading the way and charge of helping everyone have the opportunity and know-how to better themselves. It is exciting to see how she continues to develop her Investing For Hotties educational videos. No worries, as she saunters on we will be sure to update you on any other helpful tips, tricks or information she may provide in the near future.
So if you are ready to take the next in your life, the time to act is now! Begin learning everything that you need to know so that not only will you have a Hot Girl Summer; but you will set yourself up for a Hot Girl Future!
**Want Even More Fashion, Beauty, Lifestyle, Health as well as Celebrity Style Sighting News, Insights as well as Trends? Download Our New Shiny App! Click HERE**
Thoughts on Megan Thee Stallion Investing For Hotties- Tips to Make REAL Money and Win 1 Million in Stocks? Well let's connect then! Join the discussion and talk all things fashion as well as celebrity style sighting related with us by dropping a comment like its hot down low. Or also hit us up on our Facebook, Instagram (1966mag), Tumblr, Pinterest or tweet us @1966magazine.