Fashion
Megan Thee Stallion Wearing Adrienne Landau Fall 2022- Ask and Tell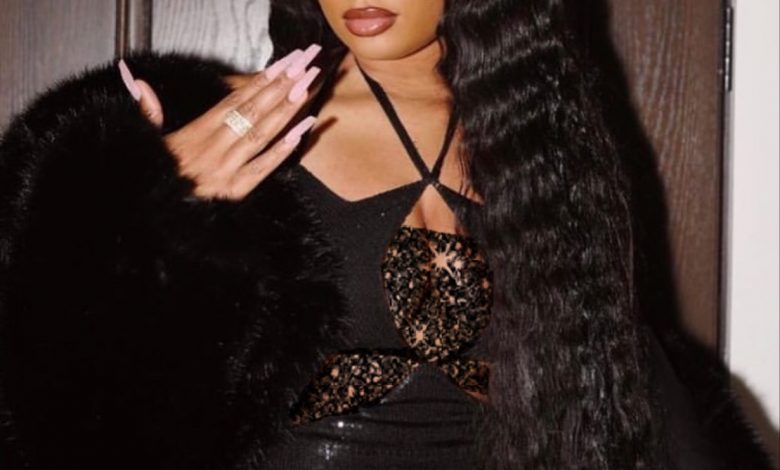 The Item: Hip Hop queen and Grammy award winner Megan Thee Stallion Wearing Adrienne Landau Fall 2022! The sassy siren was spotted by fans in her designer frock in a series of photos posted on social media platform, Instagram.
You Asked: I don't always like what Megan got on but she actually looks really nice here! The outfit, the hair, just everything came together so nice. I know she just posted lol but if you guess could I.D. this one I will love you forever! Thanks!
Megan Thee Stallion Wearing Adrienne Landau Fall 2022- Ask and Tell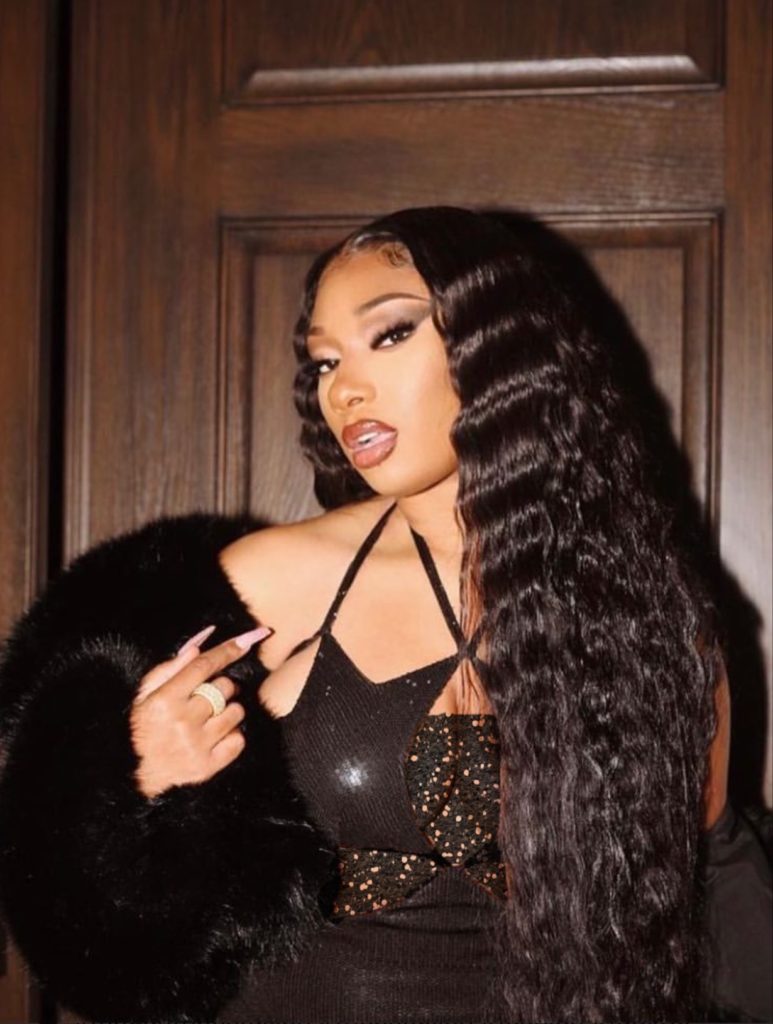 The Verdict: Hey there! Yes we too love a lady in a chic LBD (little black dress)! Megan stays true to herself and keeps bringing us LEWKS. Speaking of looks, shall we get to the details darling? Let's!
Megan is wearing a fashionable design by Adrienne Landau. It hails from the distinguished fashion label's Fall/Winter 2022 Collection. Now the collection is not available for purchase just yet, however, brand announced it will be available soon.
Furthermore, Adrienne Landau is a major fashion favorite among the rich and fabulous. Literally, every A-List star wears an Adrienne Landau look. AL designs have been spied on Mariah Carey, Saweetie, Jlo, Doja Cat, Lizzo, Mary J. Blige and Madonna.
Hope that answered your fashion question! If you or a style obsessed gal pal has one they would like to ask give us a follow on Instagram, slide into our DMs and ask away.
**Want Even More Fashion as well as Celebrity Style Sighting News, Insights as well as Trends? Download Our New Shiny App! Click HERE**
Thoughts on Megan Thee Stallion Wearing Adrienne Landau Fall 2022- Ask and Tell? Well let's connect then! Join the discussion and talk all things fashion as well as celebrity style sighting related with us by dropping a comment like its hot down low. Or also hit us up on our Facebook, Instagram (1966mag), Tumblr, Pinterest or tweet us @1966magazine.